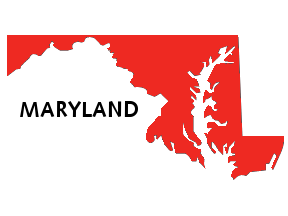 Almost as quickly as it surfaced, talk of internet gambling making its way into the expansion of gambling in Maryland has been tabled for the time being.
On Tuesday, Kristin F. Jones, chief of staff for Maryland House Speaker Michael Busch stated, "after numerous discussions, the House has decided not to include an Internet gaming component in any legislation it advances during the special session."
Reports surfaced Friday that discussions about internet gambling were heating up in Maryland and with a special legislative session scheduled this week to discuss the expansion of gambling in the state, a spokesperson for Busch speculated that if all went well, internet gambling could be in front of Maryland voters come November.
Neighboring state Delaware has already enacted a law legalizing internet gambling, while neighbor Washington DC revoked its online gambling law after technicalities related to the passing of the law were questioned. Nearby New Jersey is expected to pass online gambling legislation this fall and Nevada is will go live with its online poker program in a matter of months.