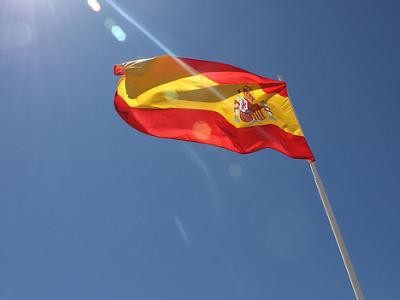 It has been four months since the regulation of online poker in Spain, and, after a spluttering start, traffic has been growing steadily.
The traffic increase comes mostly at PokerStars, which now commands two-thirds of the Spanish market for cash games, according to independent tracker PokerScout.
Regulated online poker in Spain went live on June 5. Licensed poker rooms are required to segregated all Spanish players on separate dot.ES websites, and pay a 25% tax on all gaming revenue from the site.
When sites first opened their doors, an initial peak soon subsided and cash game traffic declined during June. PokerStars.ES dropped approximately 15% during the first two weeks.
However, traffic has steadily increased over the last three months, and has surpassed its original peak. On PokerStars.ES, cash game traffic has hit 1500 active cash game players on average, 20% higher than when it first went live and a 40% increase above its lowest point in June.
PokerStars.ES is expected to soon overtake its Italian counterpart to become PokerStars' largest poker site in a regulated country. And it will be nipping at the heals of Winamax.FR, the French-only site which is sixth internationally and the largest non-international network of poker players.
PartyPoker.ES, third in Spain, has also seen growth, up approximately 25% since its launch. The site operates two brands on the same network in Spain, PartyPoker and bwin.
It has closed the gap on the second largest site, 888, which has gone against the trend and seen a 20% drop in cash game traffic since its launch. This can be explained at least partially by the recent decision to stop non-Spanish players from playing on 888.ES. PartyPoker continues to permit anyone to register on its Spanish sites.
The overall growth in the market can be attributed to the marketing in Spain—such as the PokerStars/Rafal Nadal signing—as well as increased recognition and confidence in the market. The recent clarification of the income tax law may also win back some higher volume players.
The growth offers a marked counterpoint to the troubles of the regulated markets in France and Italy. Both have struggled to retain players in online poker as the market matured and the effects of high operator taxation set in.