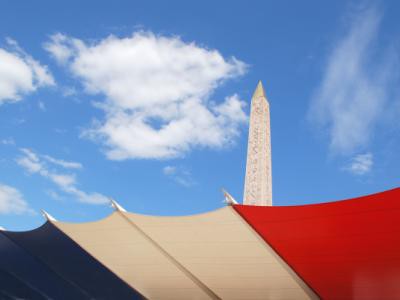 Overall revenue from poker has declined slightly in France, according to the latest quarterly report from French regulator ARJEL. The migration from cash games to tournaments continues, and poker's popularity has declined among key demographics.
Gross gaming revenue for online poker on all regulated French sites declined from €86m to €83m compared to the same period last year. The amount wagered in cash games down almost €100m and tournament entries up 26% to €75m, continuing the trend of players switching from cash games to lower-raked tournaments.
What will worry operators is the make up of the figures. High volume regulars and young people are leaving the games.
There was a 9% fall in players who bet at least €100 in the quarter, a 27% drop in players who bet between €10k and €30k and a 29% drop in players who wager over €100k.
The total number of active players fell by 3% and in the critical 18-24 age group by 20%. Even in the dynamic tournament sector there is bad news. Player numbers fell for all groups who enter more than €3k worth of tournaments a quarter. High volume player numbers for those playing over €50k in tournaments a quarter collapsed by 49%.
Glimmers of good news are to be found. In early February there was a record number of players at the tables with 345,000 individual players online. In spite of the falls in volume and young players, the number of active poker accounts is only down 3% to 772,000.
There was also growth in the mobile sector. Market leader Winamax has applications for Android and iOS devices. Growth can be expected in the next quarter with PokerStars recently rolling out its popular mobile client in France and other countries in Europe and beyond.
One possible interpretation of the numbers is that the French gaming taxes are making it too difficult to make a profit for regular players. A shift from cash to tournaments where the effective taxes are lower would appear to make sense, but the substantial falls in high volume tournament numbers suggests additional factors.
It is likely that the most significant contributing factor is that site owners have spent considerably less on marketing in the last 12 months than they did the year before. First quarter marketing spend last year was €86 million and just €48 million according to this latest report.
During this period there has been substantial disruption due to the French player protests against the changes implemented by PokerStars at the beginning of the year. Winamax has has overtaken PokerStars as the largest poker room in France.
This action will certainly have had some effect, but it is unlikely to account for the substantial falls that are being reported here. The figures are similar to the slide in the Italian market and may represent some of the impact of the Euro crisis on online gaming.