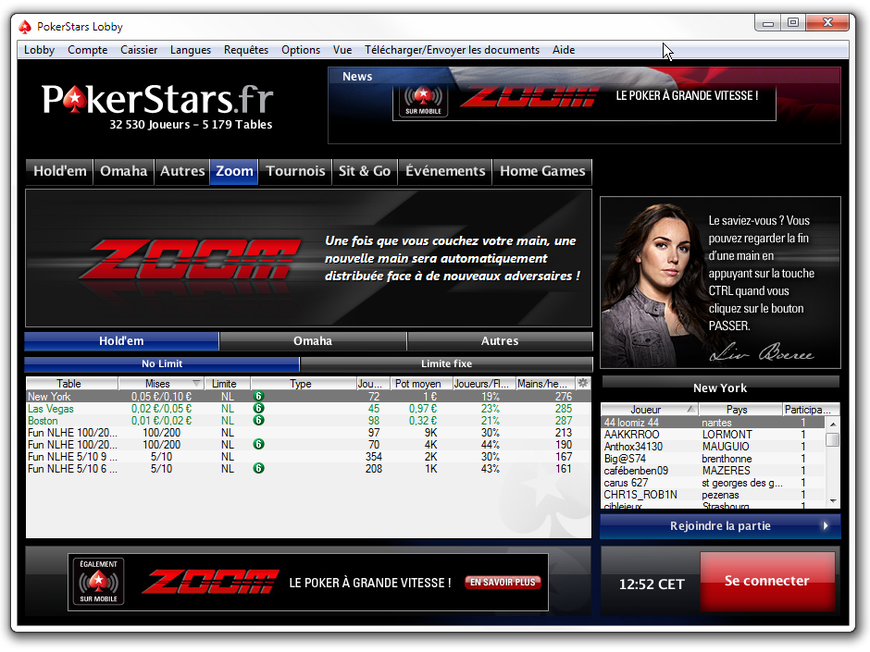 PokerStars' fast-fold ring game product Zoom Poker has finally launched on PokerStars.FR for real money, following a greenlight from the French regulator, ARJEL.
Real money Zoom pools went live at approximately 8pm Thursday evening. Currently only no-limit microstakes—NL2, NL5 and NL10—pools are available for real money.
France is the last PokerStars site to receive the Zoom treatment.
Zoom Poker first debuted on dot.com in early 2012 and was an immediate success. It went live in Italy in the second half of 2012 following the approval of AAMS, the Italian regulator. It was also available to Spanish players at launch day of PokerStars.ES.
In its annual review released last week, ARJEL admitted that falling player interest in online poker is "a matter of concern" and advocated allowing operators to offer "legal new variants of poker" in an attempt to boost player numbers.
Unlike Zoom available elsewhere, on PokerStars.FR a player can only join a Zoom player pool once. Normally, players can join up to four times for each pool, which greatly increases the ability to multi-table and makes it much easier for operators to maintain liquidity at each stake.