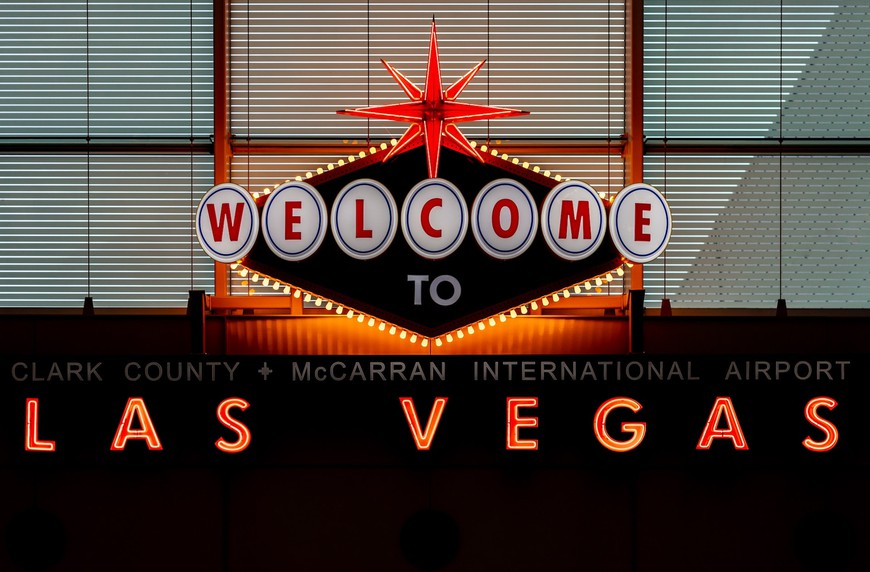 The cards will be in the air for the 2023 World Series of Poker in a little over a week as the iconic summer festival gets underway. With 95 fixtures on the WSOP schedule this year, there will be something for everyone, from super-cheap tournaments to six-figure high-roller events.
WSOP organizers and their partners have been hard at work over the past few months to make the 2023 Main Event the largest ever, and by the looks of things, they will likely achieve this goal.
With almost 100 WSOP bracelets up for grabs and the allure of the massive Main Event, people will flock to Las Vegas this summer, and for many of those traveling, this will be their first time visiting the WSOP.
If you happen to be in this group, we bring you valuable tips to prepare for your trip and ensure you have a great time in Las Vegas.
1. Make Your Travel Arrangements Now
If you still do not have any concrete plans for your 2023 WSOP travel, it is high time to get it done. You must take care of everything, from flights to accommodations, as early as possible. Las Vegas can get really crazy during the World Series, and if you hope to "wing it" once you get there, we will urge you to reconsider.
It is a big city with plenty of hotels and resorts, so you will not have any problems finding a place to stay, but the price you will have to pay might be several times higher than what you would pay if you booked accommodations today.
This is especially true for attractive locations on the Strip. Demand will be high, and finding a good bargain might prove difficult. You can avoid all that by securing your accommodations early, which will also give you more money to spend on poker and other fun activities in the city (and there are many to choose from).
2. Budget Carefully
You have probably heard Las Vegas is "Disneyland for grown-ups" many times before, but it is hard to fully appreciate this notion if you have never visited the city yourself.
On top of poker, which will likely constitute a bulk of your expenses on the ground, there is so much to do. There are countless opportunities to gamble, many (expensive) nightclubs and restaurants, and various other fun activities, none of them really cheap.
This is no surprise for a city built around gambling and spending money.
If you are not careful with your budget, you can quickly burn through a lot of cash before even realizing it. It is thus essential to carefully plan your budget before you travel and stick to it completely during your stay.
Figure out how much money you put aside for poker, what amount (if any) you will donate to machines and table games, and what you can spend on other forms of entertainment.
All of this is easier said than done, as there will be so many temptations all around you, but you have to do your best to resist them. Spending too much money too quickly will likely ruin the rest of your trip, and that is the last thing you want to happen.
3.
WSOP

Is Not the Only Show in Town

Not everyone coming to Las Vegas is a high-roller with a huge bankroll. You may only have a few thousand to spend on poker tournaments, which is perfectly fine. There is a limited number of cheap bracelet events this year, but luckily, the WSOP is not the only show in town.

You will find that many venues host daily tournaments, with buy-ins ranging from as low as $50 to a few hundred bucks. You can (and should) try your luck in a few of these, especially if you are on a limited bankroll.

Winning an event with a few dozen or a couple of hundred people is much easier than outlasting a massive field you will encounter in WSOP bracelet tournaments. If you are lucky enough to go deep in one or two of these, you can get a nice bankroll boost and then use those funds to enter a few more bracelet events (if you are so inclined).
4. Figure Out Your Tax Situation
Nobody likes talking about taxes, but it is crucial to know what to expect if you come from outside the US. Certain countries have tax treaties with the US, while others do not, which can significantly impact your bottom line.
Figuring out these rules and applicable laws will help you plan your schedule and make preparations ahead of time. Most people do not bother doing this, but if you catch a big score, you do not want to leave 30% or 40% behind if you absolutely do not have to.
5. Make It an Experience to Remember
95 bracelets are up for grabs this year, but hundreds of thousands of poker players will compete for them. The odds are you will not get one on your first visit, and you should not let that bother you.
The World Series of Poker is an experience like no other, and you should enjoy every moment. If things line up for you, and you end up with a big score, even better. Many things will be out of your control once those cards are in the air, so there is no point banging your head over it.
Focus on the positives instead, and make your 2023 WSOP trip a journey to remember. Chips will always fall where they may, but how you handle the good, the bad, and the ugly is entirely up to you!