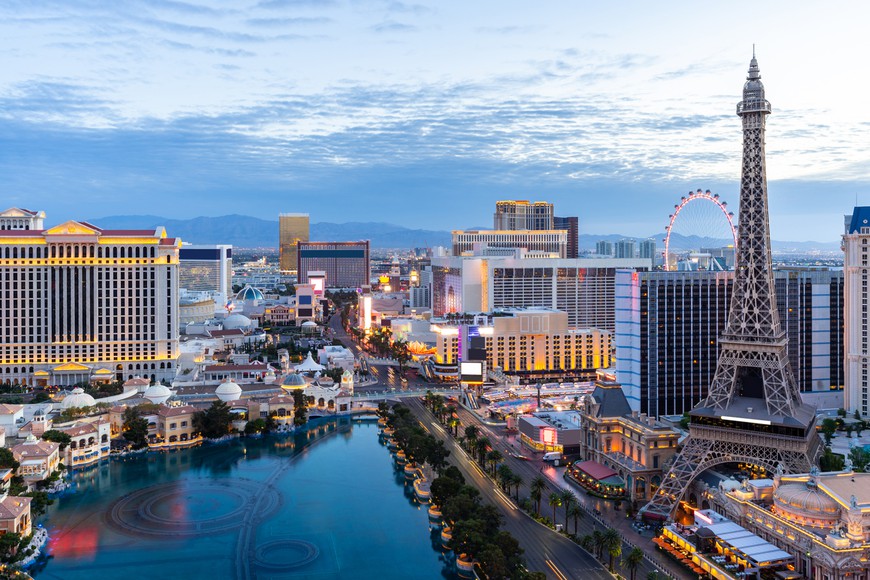 Heading to the 2023 World Series of Poker (WSOP) in Las Vegas is an exhilarating experience for any poker enthusiast, and all the action kicks off at the end of this month.
The tournament is the most prestigious and anticipated event in the poker world, attracting players from all over the globe. Before immersing yourself in the electrifying atmosphere of the WSOP, here are ten essential things you should know if you are lucky enough to be attending the Series in person.
1. Prepare for the Competition
The WSOP features the best poker players worldwide, so sharpen your skills before participating. Study different strategies, practice your gameplay, and familiarize yourself with the rules of various poker variants.
Last verified: November 2023
Special Signup Offer
100% deposit bonus up to $1000!
Up to $100 in free play with first deposit
Top-quality software
Compete for

WSOP

bracelets & rings
Please play responsibly. If you or someone you know has a gambling problem and wants help, call 1-800
GAMBLER
.
2. Plan Your Budget
Las Vegas can be expensive, and the WSOP has buy-ins ranging from a few hundred to tens of thousands of dollars. Plan your budget, including travel expenses, accommodation, tournament entry fees, and extra cash for entertainment and dining — it all adds up. The same goes for only gambling what you are prepared to lose — but more on that later.
3. Choose the Right Events
It comprises numerous events with different buy-ins, formats, and game variations. Decide which tournaments suit your bankroll and playing style. Some events are more affordable, and others have different ways to enter rather than a straight buy-in. Look out for events with feeder events or satellites, offering a chance to win a seat in a higher buy-in event.
View the full WSOP 2023 schedule and start planning your poker itinerary.
4. Register Early
To avoid disappointment, register for your desired events as early as possible. The WSOP draws massive crowds, and popular tournaments can fill up quickly. Online WSOP registration is available, allowing you to secure your spot before arriving in Las Vegas. We have a handy guide on how to register live and in person here.
5. Be Prepared for Long Days
WSOP tournaments can last several days, and you should be mentally and physically prepared for the grind. Stay focused, take regular breaks, and ensure you are well-rested to maintain peak performance throughout the tournament.
6. Dress Comfortably
The WSOP is a marathon, not a sprint. Dress in comfortable attire that allows you to sit for long periods without feeling restricted. Remember, the poker rooms are cool and air-conditioned and can run cold, but if you are out on the strip, temperatures can hit the high 40s — you are in the desert in the summer, remember.
7. Manage Your Bankroll
Bankroll management is crucial in poker and even more critical during the WSOP. Understand your limits and avoid playing beyond your means. Before you arrive, decide how much money you are prepared to lose. Make sure not to exceed that amount. In addition, make sure you have enough money to cover your expenses outside of the tournaments.
8. Network and Socialize
The WSOP offers an excellent opportunity to connect with fellow poker enthusiasts, professional players, and industry insiders. Remember, if you want to approach a famous poker pro for selfies or autograph signing — make sure to do it respectfully as they are grinding the event too!
9. Stay Hydrated
It's easy to get caught up in the excitement of the WSOP and forget to take care of your basic needs. Drink plenty of water to stay hydrated and maintain focus.
10. Enjoy the Experience
The WSOP is a unique and unforgettable experience for any poker player. Embrace the atmosphere, appreciate the talent on display, and enjoy the journey. Whether you make it deep into the tournament or not, the memories and lessons learned will stay with you for a lifetime.
Good luck, have fun, and savor every moment of this remarkable poker pilgrimage!