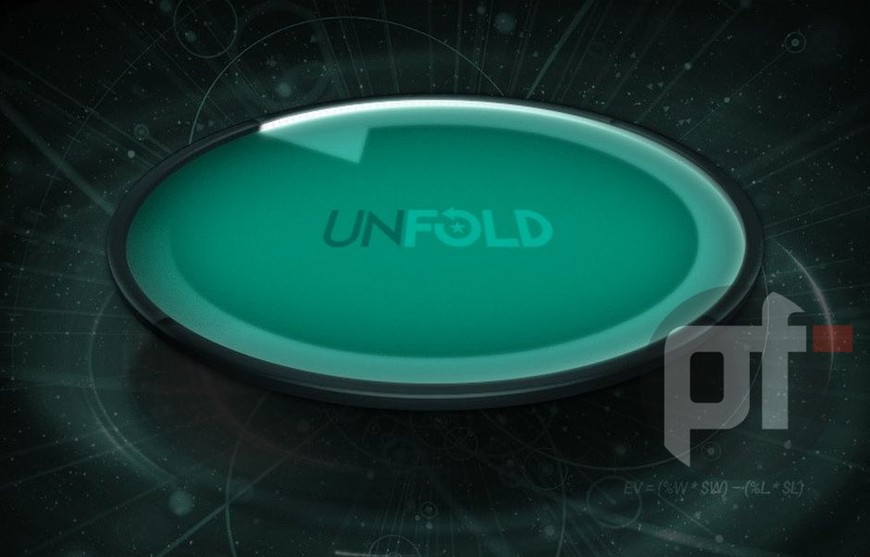 Unfold, another PokerStars cash game innovation, is set to be the latest addition to its long line of novelty game variants, according to the latest update across several of PokerStars' software clients.
This would be the company's fourth new game in a year. The operator previously ran Split Hold'em and followed it up with Showtime Hold'em, which pokerfuse understands is set to be removed today.
Create your account on PokerStars now to be ready when Unfold is released and claim your signup bonus!
It is expected to be quickly replaced with Fusion. Unfold will be next in the pipeline.
"We think they provide engaging challenges and opportunities for players to test their wits in a fresh format that is new for everybody," said Dan Price, Ring Games Manager of PokerStars, when discussing the recent launch of Showtime.
And if our guess is correct, Unfold could well be the most interesting format to date—and could have wide-ranging impacts on the poker strategy used in the game.
Unfolding the Newest Addition
The new image assets are reminiscent of what we saw with Split Hold'em and Showtime Hold'em. They were put out for private testing in the dot-net client (later privately for real money) and then finally pushed out live for all players in the global "dot-com" player pool.
Each game introduces a new twist on classic Hold'em. Taking over a new tab in the client, the games run for a limited time, are spread with a blind lobby that prevents table selection, and the buy-ins are all a fixed amount. Both formats were revealed exclusively by Poker Industry PRO ahead of their launch.
Based on the product's name, it seems that Unfold could involve a new twist in the traditional game of Hold'em by letting players who folded back into the hand at some stage of the game.
Furthermore, looking at the file names, they suggest that there could be a special "Unfold" round. It appears that the table will light up, and—were guessing—players who previously folded are given one opportunity to undo their fold and return to the hand.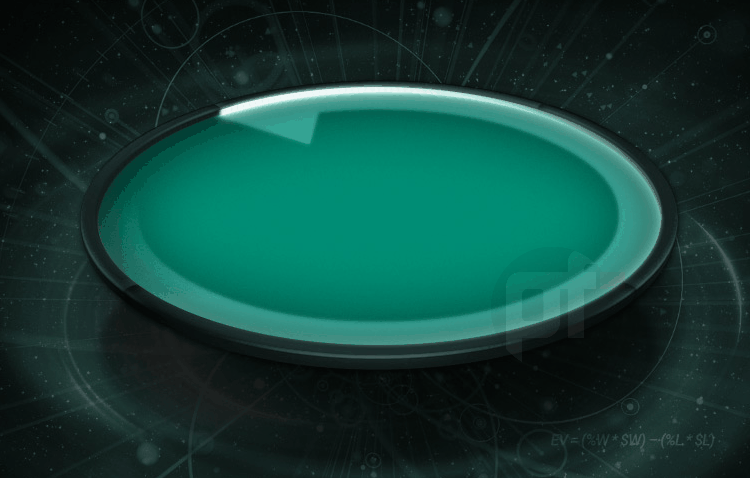 Create your account on PokerStars now to be ready when Unfold is released and claim your signup bonus!
It would be interesting to see what the cost would be to re-enter the game; presumably, there will be some additional fee or other downside. This could certainly lead to bigger pots and would likely increase the value of a player's position at the table. It may well lead to more bluffing, and—like we've seen with other novelties introduced this year—HUDs would be of much less value.
Interestingly, the idea to allow mucked cards back into the hand has been floated by PokerStars before—it was originally designed as one of the power cards for PokerStars Power Up. However, the power card never made it into the final version of the game.
"One of the game designers created a power called 'Zombie' which, when played, would bring a player who had folded back into the game. Their cards would be live again, overcoming that familiar complaint we all have about folding a hand like 92o and having the flop come 992," said Chris Straghalis, Director of Poker Product of PokerStars, in an interview with PokerStrategy.
"The problem was that in practice it was a power that almost always said 'I win' because you would only use it when you had the nuts (or near nuts). That doesn't mean we have given up on the power, but it will have to change before we ever let it see the light of day," he added.
It looks like PokerStars has found another way to get this interesting twist into poker—as its own new format.
PokerStars' Previous Innovations on Traditional Hold'em
Over the last six months, PokerStars has been putting significant resources towards poker innovation in an attempt to keep players engaged and level the playing field. By introducing fresh formats which in some respects reset the gulf of strategic understanding between new players and professionals.
Not so long ago, PokerStars launched Split Hold'em—a game inspired by a common home game novelty known as Double Flop Hold'em. In this variant, players faced two boards and the pot was split between the best hand on each board.
The limited game offering ran for six weeks and was soon replaced by another twist on Hold'em, called Showtime Hold'em.
In Showtime Hold'em, players have to reveal their hole cards every time they fold. However, the player who wins the pot does not have to reveal their hand if they win before the showdown, and so this encourages players to bluff more often. The format is, at the time of writing, still running in the dot-com client, but it is expected to be come to the end of its run on Monday.
"The common goal of these innovations is [to] continue to maintain a high level of engagement from our active players, to reactivate players that may be tired of playing poker as it is today, and to speak to potential players that haven't discovered the game yet," wrote Severin Rasset, PokerStars Director of Poker Innovation and Operations, on the PokerStars blog.
He further wrote that his company has "been putting significant resource toward poker innovation."
Fusion to Replace Showtime?
Fusion is yet another format that was exclusively revealed by Poker Industry PRO in May.
Based on the product's name, one could surmise that it could be a blend of two different formats or games, perhaps even a blend of Split Hold'em and Showtime. Alternatively, it could be a format inspired by Full Tilt's Irish poker—a format that mixes Traditional Hold'em with some of the action of Omaha. It uses the same rules as Hold'em, except players are dealt four hole cards and players must discard two cards after the flop.
Once Showtime Hold'em is taken down, ending its run of over nine weeks, Fusion is expected to replace it soon. Unfold could make its debut in the fall.