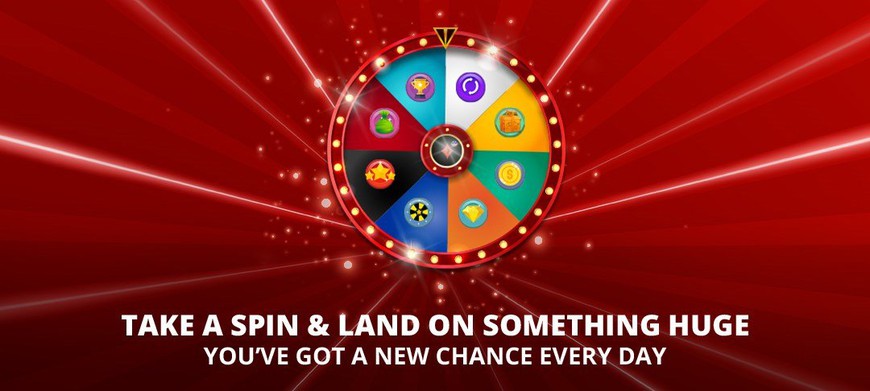 BetMGM USA is bringing back its Spin the Wheel promotion across its US online poker rooms this month.
Players on BetMGM PA, BetMGM Michigan, and BetMGM NJ will get daily spins giving them the chance to win some cracking prizes every 24 hours.
In Pennsylvania and Michigan, the promotion takes place between August 1 and August 22. In New Jersey, the offer runs from August 23 through September 19.
All you have to do is sign in each day and claim your free spin —it is as simple as that. But it should be noted that some of the prizes are time sensitive.
Players have 24 hours to use tournament tickets or to opt-in for Hot Cash Bonuses. Prizes not claimed within the time limit will expire. In addition, Hot Cash Bonuses have playthrough requirements that must be completed in 48 hours.
There are eight sectors on each wheel, with seven of them containing prizes. Prizes on offer differ slightly between states. The table below shows the prizes available in PA and MI. The details for New Jersey are not currently available.
Wheel Sector
Prize in PA
Prize in MI
1
$5 Hot Cash Poker Bonus
$5 Hot Cash Poker Bonus
2
$10 Hot Cash Poker Bonus
$10 Hot Cash Poker Bonus
3
$5

SPINS

Online Tournament Ticket
$25 Hot Cash Poker Bonus
4
$5 Online Qualifier Tournament Ticket
$5 Tournament Ticket
5
$45 Online Qualifier Tournament Ticket
$20 Tournament Ticket
6
$109 Online Tournament Ticket
$45 Online Series Satellite Tournament Ticket
7
$215 Online Tournament Ticket
$109 Tournament Entry
Cashback on Ring Games
Alongside the Spin & Win campaign, *BetMGM USA is also running a Cash Game Cash Back offer. The following limits are eligible for the promotion:
$0.01/$0.02
$0.02/$0.04
$0.05/$0.10
$0.10/$0.25
$0.25/$0.50
$0.50/$1
$1/$2
$2.50/$5
The promotion is available in all three jurisdictions from August 16 until 29, and is split into two separate weeks, Monday to Sunday. The first weeks runs from August 16 – 22 and the second is August 23 – 29. Any iRPs earned during the week will earn cashback as follows:
| iRPs Required | Cashback Reward |
| --- | --- |
| 140 | $5 |
| 275 | $10 |
| 420 | $15 |
| 555 | $20 |
| 835 | $30 |
| 1100 | $40 |
| 1250 | $45 |
| 1400 | $50 |
| 1670 | $60 |
| 1950 | $70 |
| 2080 | $75 |
| 2250 | $80 |
| 2500 | $90 |
| 2775 | $100 |
Online Series in the Offing
Players in Pennsylvania and Michigan can also get involved in BetMGM's Online Series currently taking place in those states. The two series run concurrently from August 15 through 22, offering a slate of tournament with a wide range of buy-ins, to suit all bankrolls.
The New Jersey edition of the series has just come to an end, with mixed results for the operator. Early tournaments easily made their guarantees, but numbers tailed off quite dramatically later on in the series.
This will be something of a disappointment for the operator, whose June series in the Garden State was a big success. No doubt it will be keeping a keen eye on the numbers in PA and MI in August.
In the short time that BetMGM's poker rooms have been operational in those states, its previous series have struggled to make guarantees. There is strong competition, and that only looks set to get stronger as operators battle for market share.
One thing in BetMGM's favor is the likelihood of combining player pools in the near future. With extant poker rooms in all of the big three states to currently have regulated poker, the operator may be slightly less concerned with the current figures, as it focuses on the next big development: rolling out a network with shared liquidity.
Spin the Wheel takes place from August 1 to August 22 in PA, MI, and August 23 through September 19 in NJ. Cash Game Cash Back runs in all three states from August 16 until 29.