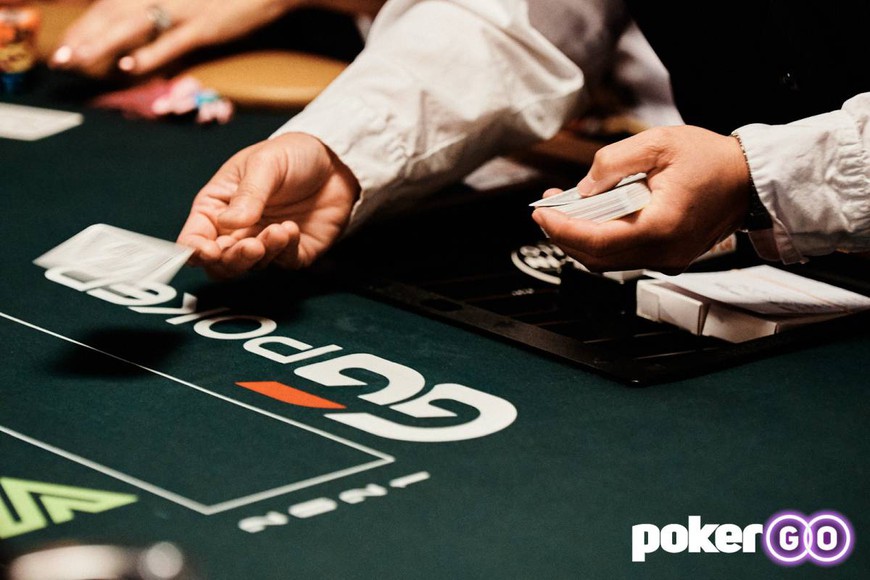 Players in their thousands have already taken their shot at the world's most important live poker event of the year, the $10,000 World Series of Poker Main Event. Four Day 1s have already completed, with total attendance north of 4500 players already.
However, many more are expected to play over the next two days: International travel restrictions into the United States ease today. In response, the WSOP added two more flights, one today and one tomorrow, just as the first Day 2 gets underway.
Of the thousands expected to play these last two flights, a notably percentage will be sporting a GGPoker patch. That's because, in its first year as an official sponsor of the World Series of Poker in Las Vegas, GGPoker has sent 251 players to the legendary festival's Main Event, pokerfuse can reveal.
These come from a mix of direct buy-ins, Road to Vegas satellites, plus dozens of packages given away on their unique sweepstakes online poker platform, ClubGG.
Of the 251 that GGPoker is sending, around 50 of these bought-in directly to the tournament via the GG client, pokerfuse understands. At least 45 came through their ClubGG subscription. That leaves at least 150 that came through online qualifiers.
These were all part of GG's Road to Vegas campaign. The promotion started on August 1st—seemingly an age ago in these still uncertain times, when the possibility of any live schedule in Las Vegas was still very much up in air—and concluded recently.
GG and the WSOP were adamant throughout that normal service could be resumed, and with a lot of determination, hard work, and perhaps a smidgen of luck along the way, they have been proved right.
ClubGG Breaking New Ground
Perhaps most remarkable of all, 45 players gained their entry into the world's most prestigious poker tournament through the operator's latest innovation: ClubGG.
ClubGG is a sweepstakes online poker site. This concept means that players can take part in tournaments for free, or gain access to more tournaments through a flat monthly subscription fee rather than paying for each individual tournament.
It is easy to see why this might be an attractive prospect for many poker players but, importantly, it allows operators to give away real money prizes under sweepstakes rules rather than real money gambling rules, so it is permitted in many parts of the United States where there is no legal online poker.
ClubGG therefore can legally be played in jurisdictions that otherwise have online gambling prohibitions—including more than 40 states in the US. The type of system has been tried before, though with limited success. This time round however, GG looks like it might be onto something.
In a recent interview with Poker Industry PRO, ClubGG Business & Operations head, Dom Choi explained the business model, and why it is proving so popular among players.
"For a monthly subscription of $49.99 you can attempt to qualify as many times as you want for a live event prize you want to attend," Choi said.
"We believe live events should be more affordable, thus we introduced this subscription model so that with just $49.99/month," he added. "You can try as many times as possible to qualify for your local events."
All in all, GGPoker and Club GG enabled 251 players to attend the Main Event. Broken down by country, the list is quite revealing:
| Country | No. of Qualifiers |
| --- | --- |
| US | 46 |
| Canada | 17 |
| Israel | 15 |
| Austria | 14 |
| Germany | 14 |
| Japan | 12 |
| Rest of World | 122 |
This table alone shows how quickly Club GG has taken off in the US, allowing 46 players to gain entry to the WSOP, in a country where GG Poker has no regulated online poker rooms.
Travel Restrictions Eased Just in Time
The number of players trying to qualify for the WSOP was surely boosted by the decision to resume air travel into the US, just in time to allow players from Europe and further afield to register for the $10,000 buy-in contest.
This year's Main Event now has six Day 1 flights, the final 2 of which are November 8 and 9, just about giving enough time for overseas players to get themselves to Vegas.
With some tournaments already attracting large fields–The Colossus pulled in over 9000 runners—the last-minute influx of combatants could yet make this one of the biggest WSOP events ever.
WSOP

2021 Main Event: New Full Schedule and Turnout to Date
Date
Time (

PST

)
Main Event Day
Turnout
Thu Nov 4
11 am
2021

WSOP

Main Event Day 1A
523
Fri Nov 5
11 am
2021

WSOP

Main Event Day 1B
845
Sat Nov 6
11 am
2021

WSOP

Main Event Day 1C
600
Sun Nov 7
11 am
2021

WSOP

Main Event Day 1D
2550
Mon Nov 8
11 am
2021

WSOP

Main Event Day 1E
-
Tue Nov 9
Midday
2021

WSOP

Main Event Day 1F
-
Tue Nov 9
11 am
2021

WSOP

Main Event Day 2ABD
-
Wed Nov 10
11 am
2021

WSOP

Main Event Day 2CEF
-
Thu Nov 11
11 am
2021

WSOP

Main Event Day 3
-
Fri Nov 12
11 am
2021

WSOP

Main Event Day 4
-
Sat Nov 13
11 am
2021

WSOP

Main Event Day 5
-
Sun Nov 14
11 am
2021

WSOP

Main Event Day 6
-
Mon Nov 15
11 am
2021

WSOP

Main Event Day 7
-
Tue Nov 16
1.30 pm
2021

WSOP

Main Event Day 8
-
Wed Nov 17
1.30 pm
2021

WSOP

Main Event Day 9
-