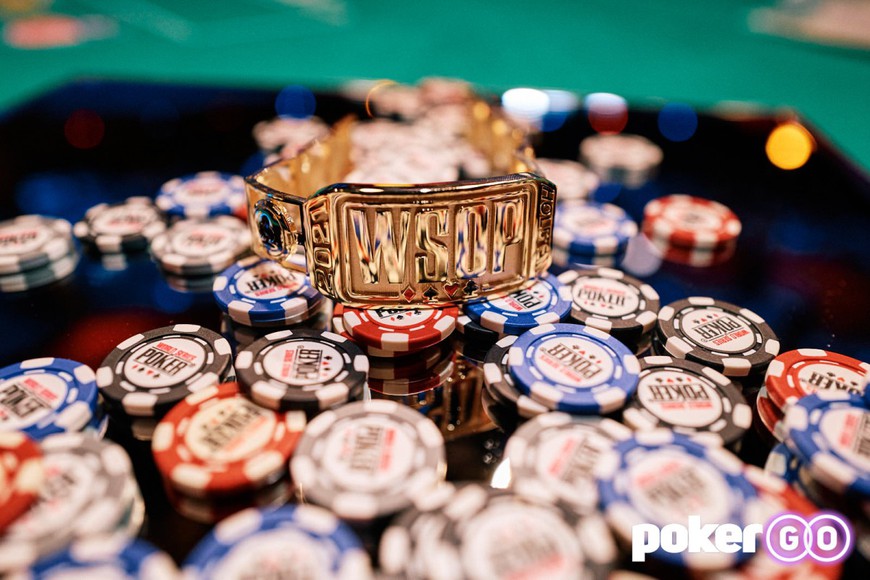 One of the biggest draws for any online poker player is the array of big tournament series a site offers. With substantial guarantees and special prizes up for grabs, big tournament series not only entice players with an attractive reason to get into the action, but equally, a successful series can raise the profile of an operator to attract more players. WSOP PA — powered by the company that knows all there is to know about the appeal of big poker tournaments — stands out as an excellent example of this.
Pennsylvania is home to some of the best regional online series in the country and WSOP PA has played a big role in making that a reality. The best-known live tournament poker brand in the world has brought several exciting series to PA, including the first state-specific gold bracelet events, as well as huge WSOP Circuit events several times per year.
WSOP PA was a late entry into the Pennsylvania online poker market but hit the ground running with an eight-bracelet series a month after turning the lights on. There was another bracelet on offer later in the year, plus multiple chances to win Circuit rings.
Below is a look at the 2021 Bracelet events as well as other big series WSOP PA to look forward to.
Last verified: September 2023
Special Signup Offer
100% deposit bonus up to $1000!
Up to $100 in free play with first deposit
Fresh & modern Poker 8 software
Play in bracelet-awarding events online
WSOP

PA Bracelet Events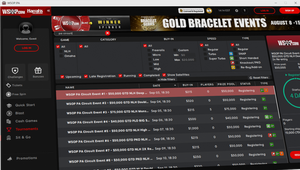 If there is one thing the WSOP brand is known for, it is running the biggest live poker tournament series on the planet every year in Las Vegas. As online poker has grown in popularity over the past few years, and with the COVID-19 pandemic shuttering the live poker scene for more than a year, there has been a move to include online bracelets as an adjunct to the WSOP live festival.
While WSOP PA's sister site in New Jersey (with a shared player pool including Nevada and Delaware) has run bracelet events online for several years. When WSOP PA first went live, one of the first things on the operator's mind was running an online bracelet series in PA.
In August of 2021, after the main domestic bracelet series concluded, the operator hosted an eight-event series to award the first state-specific online bracelets.
WSOP

PA Bracelets

Dates: Aug 2021
2021 Bracelets Awarded: 9
Planned 2022 Bracelets: 8
2022 Bracelet Dates: Jun-Jul 2022
2022 Buy-In Range: $400 – $1,000 with five of eight games in the main series costing $500 or less
There is no reason to think WSOP PA will not continue with this practice in the future, running at least one online bracelet series for Pennsylvania players. As things stand right now, PA residents have a good shot at winning a bracelet, as fields are still quite manageable. Once there are more interstate agreements in place and WSOP PA merges players pools with its rooms in other states, this is bound to change.
WSOP

Online Circuit

Bracelets are not the only jewelry that WSOP gives away, and WSOP PA also gives players the chance to win WSOP Circuit Rings from the comfort of their living room, or on the go with the mobile app. The WSOP Circuit began life as a regional side tour that brought a WSOP live experience to various locations around the US and, later, the world.
COVID-19 brought the rise of online Circuit events, and when WSOP PA went live in mid-2021, a PA-specific online Circuit event was part of its plans. While an early edition of the Online Circuit had lots of overlay for players, later series crushed guarantees, so either way, players got a good deal along with the chance to win a Ring.
The short 2021 operating year, which saw WSOP PA jump into the PA online poker market in July, saw a single Circuit event in September. The opening series failed to make guarantees, but when the series was refreshed for the beginning of 2022, it crushed the guarantee by more than 50% with $838k in total prizes along with 12 rings.
WSOP

PA Online Circuit Rings

Dates: Several throughout the year
Number of Rings: 12 or 18 Ring events per series
Buy-In Range: $109 – $1,000 with most games at $320 or less.
Last verified: September 2023
Special Signup Offer
100% deposit bonus up to $1000!
Up to $100 in free play with first deposit
Fresh & modern Poker 8 software
Play in bracelet-awarding events online
Other
WSOP

PA Tournament Series

WSOP PA is a new entry to the Pennsylvania online poker landscape, but among the other tournament series the operator has run since it opened were the Winter Championships, WINter Wonderland, and Fall Online Championships.
It is unclear which of these series will carry forward into coming years, but players can rest assured that WSOP PA will be the operator that awards some of the best trophies (and bling) to PA online poker players in the years to come.
Want to check out the latest PA Online Poker No Deposit Bonus info? Looking to download the WSOP PA app and get in on the tournament action? Check out our comprehensive WSOP PA Review »