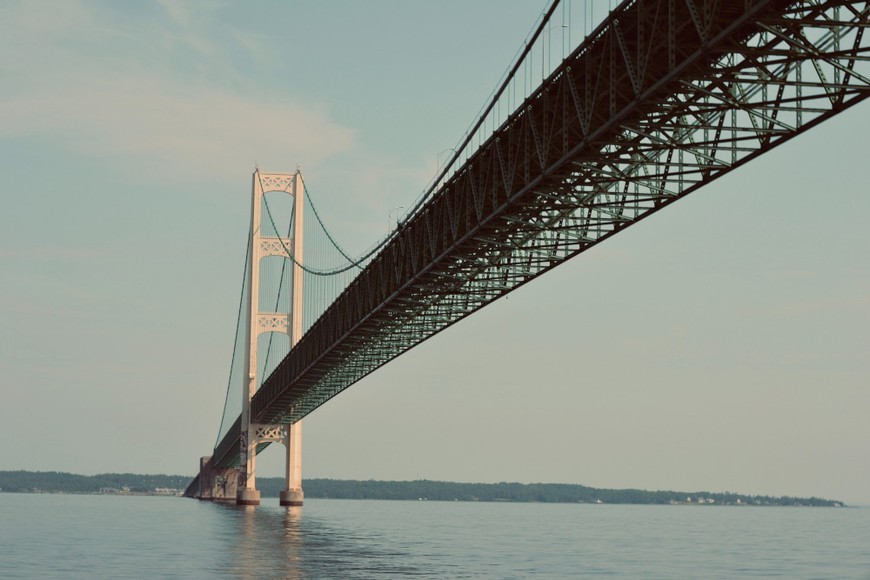 State regulators are taking steps they say are necessary for Michigan online poker operators to join an interstate gaming compact — likely the Multi-State Internet Gaming Agreement (MSIGA), which includes Delaware, Nevada, and New Jersey.
The development is big news for online poker players, enthusiasts, and the industry. If Michigan — the tenth-largest state in terms of population (10.1 million) — joins the other three states in MSIGA, it would nearly double the player pool and draw shared liquidity from a combined population of about 23.5 million.
It would also create some competition for the 888/WSOP Network, currently the only entity to use the space that MSIGA provides operators across all three states. Michigan signing the agreement would be a boon to operators in both Michigan and New Jersey — namely, PokerStars and the partypoker network, which includes skins for BetMGM, Borgata, and partypoker.

Last verified: August 2023
Special Signup Offer
100% deposit bonus up to $1000!
Up to $75 in

MTT

tickets on top of the bonus
Frequent

MTT

series with good guarantees
Great action around the clock
Please play responsibly. If you or someone you know has a gambling problem and wants help, call 1-800
GAMBLER
.
MGCB

Posts Guidance, Alerts MI Online Poker Operators

In a sign that the US gambling landscape is at the precipice of a major change, the Michigan Gaming Control Board (MGCB) posted a five-page guidance document outlining the potential tasks and considerations that operators and platform providers must take before the MGCB enters into a multi-jurisdictional agreement for poker.

The regulator posted the guidance document on March 16. That same day, it notified operators and platform providers that the information had been posted, MGCB spokeswoman Mary Kay Bean told Michigan Gaming Review.

According to the guidance, the MGCB must enter into a multi-jurisdictional agreement and the agreement must be in effect before an operator or platform provider may launch multistate poker. Operators, platform providers, and third-party suppliers must all be licensed and approved by the MGCB, and they must receive express permission from the regulator to launch multistate poker.

The guidance also stipulates that any multijurisdictional agreement "must not include internet games other than poker."

"This document is meant to provide guidance regarding tasks an operator or platform provider may need to complete and other items an operator or platform provider may need to consider before the board will authorize the commencement of multistate poker," the MGCB said. "The extent to which these tasks and considerations will apply, if at all, will depend on the nature of each operator's or platform provider's multistate poker operation."
Several Scenarios Possible for MI Online Poker Operators
In its guidance, the MGCB said operators not currently offering online poker in Michigan but interested in launching interstate poker can do so "via a partnership with a new platform provider, via a new platform provided by an operator's existing platform provider, or as a new game or remote gaming system (RGS) added to an existing platform."
For BetMGM and PokerStars — operators that currently offer online poker in the Mitten State — the MGCB said they may "introduce a new platform in Michigan to support multistate poker or may migrate its entire poker operation to a platform located in another state (e.g., New Jersey)."
Operators may continue to use their current platforms while connecting to poker platforms in other states through an RGS, either in Michigan or in another state. The MGCB also said an operator or platform provider "may submit new game software or may conduct multistate poker using game software that is already approved by the board."
"The specifics of each multistate poker operation — system architecture, operational methodology, sufficiency of current licenses and approvals, etc. — will dictate the applicability of various tasks and considerations and the overall path to launch authorization."
Last verified: August 2023
Special Signup Offer
100% deposit bonus up to $1000!
Up to $100 in free play with first deposit
Top-quality software
Compete for

WSOP

bracelets & rings
Please play responsibly. If you or someone you know has a gambling problem and wants help, call 1-800
GAMBLER
.
Key Guidance Details for Multi-State Online Poker in Michigan
The regulator's guidance also touches on several topics, including supplier and occupational licensing, platform modifications, and geofencing. There are also directives on data centers, server locations, and branding.
Under the platform modifications section, the MGCB said that if Michigan were to join an interstate gaming compact, operators may need to modify their platforms. "These may include, without limitation, integration with new systems, activation of new games, modifications to technical security controls, establishment of new test accounts, updates to information provided to authorized participants, configuration changes, modifications to ensure multistate poker activity is properly reflected in account statements, updating of reporting capabilities, etc.," the agency said.
The MGCB said some of the aforementioned modifications may need to be tested by an Independent Test Laboratory (ITL). Other modifications may only require sending notifications to the regulator.
Live multi-state poker games and tournaments would also need to be approved by the board, the guidance shows.
Michigan's Long-time Interest in Joining an Online Gaming Compact
Michigan has been rumored to be interested in joining the MSIGA for at least a year.
Shortly after being tapped to lead the agency, MGCB Executive Director Henry Williams said in May 2021 that the agency hoped to announce that Michigan had signed "a multi-state poker agreement" by the end of 2021. Two months later, Bean confirmed to pokerfuse that the state was "interested" in joining an interstate gaming compact.
In early 2022, Michigan Governor Gretchen Whitmer was reportedly at odds with the MGCB over who would formally sign a gaming compact like the MSIGA. The debate between the two sides showed that the state was satisfied that joining an interstate compact would not violate federal laws, especially the Wire Act, which is still involved in a legal saga over seeking clarity from the DOJ on whether it applies to online poker or not.