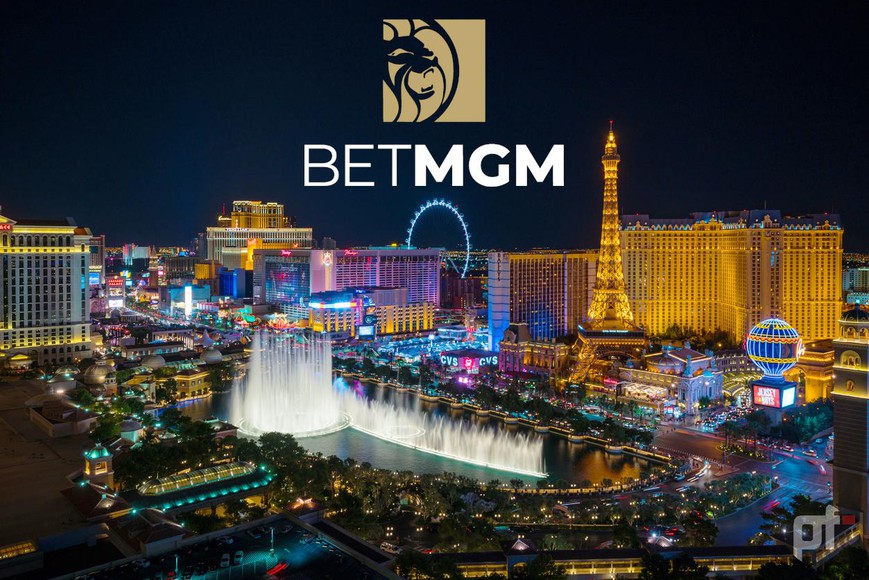 BetMGM, for the first time, has officially acknowledged its plans to serve Nevada online poker players in the near future.
A customer representative, in response to a player's query, spoke about the company's desire to launch BetMGM Poker NV "soon" but no timeline was provided.
"We do hope to offer more of our services in your state soon, however, unfortunately, we do not have a specific timeline on when we will be offering online poker in the state of Nevada," a BetMGM Nevada representative responded. "Once we have a date on when this will go live, we will inform the general public."

Last verified: December 2023
Special Signup Offer
100% deposit bonus up to $1000!
Up to $75 in

MTT

tickets on top of the bonus
Frequent

MTT

series with good guarantees
Great action around the clock
Please play responsibly. If you or someone you know has a gambling problem and wants help, call 1-800
GAMBLER
.
For quite a while, there have been rumors about BetMGM's launch of online poker in Nevada. The network has been tight-lipped about its plans for the market though there were hints earlier this year indicating that BetMGM could be gearing up to expand its operations in the state.
Furthermore, the operator recently announced the premiere BetMGM Poker Championship event, a $1 million-guaranteed high-stakes tournament, slated to run next month at the ARIA Resort & Casino. Online qualifiers and satellites are being offered in all of the three BetMGM US states, except for Nevada — the very same state the event is being held.
It will be the first time that a live poker event will be held under the BetMGM brand in the US. The fact that its first Championship event is being held in Las Vegas, rather than in New Jersey, is yet more evidence that the BetMGM Poker Nevada launch may be near.
The network already operates its sportsbook in Nevada and launching online poker in NV would end the de-facto monopoly that WSOP NV has been enjoying in the state for nearly a decade.
Not If, but When?
With the support team confirming plans for Nevada, the question is not if but when.
BetMGM's parent company Entain already secured a three-year interactive gaming license extension last summer and will only need the operational license to go live — a process that should not be too lengthy. However, as of yet, the company has yet to utilize its NV iGaming license.
The one thing that could be holding it back from launching is the market size. However, Nevada is already part of the Multi-State Internet Gaming Agreement (MSIGA), along with New Jersey and Delaware. If BetMGM indeed goes live in NV, it would be able to connect its existing BetMGM NJ player pool with NV.
Nevada has a population of just 3 million. The summer period is the only time that Nevada gets enough online poker traffic to make the launch of a new site worthwhile. Now that BetMGM's very own Poker Championship event is set to make its debut in the state ahead of the WSOP 2022 live series, the network should have more than enough reason to justify its launch there.
The network already operates in states such as Pennsylvania and Michigan — both currently ring-fenced and have yet to officially become members of the interstate poker compact. Though Michigan has been invited to join the MSIGA and is expected to officially sign on soon.
BetMGM recently made its entry outside the US market by launching online poker in Ontario, Canada — another market that is segregated. Despite being ring-fenced, the network opted to launch there. These markets are quite bigger than Nevada, no doubt, and launching in these jurisdictions makes sense.
Despite its smaller size, NV is already a member of the multi-state compact — which carries immense potential. Combining Nevada's population with New Jersey would make the pool on par with Michigan, Pennsylvania, and even Ontario.
It is possible that the network could have been delaying its NV launch, waiting for the expansion of the MSIGA — and things moving ahead with Michigan's MSIGA membership should coincide nicely. With that said, it could also be possible that the delay could be due to regulatory or legality issues, or significant red tape in bridging the gap and sharing players with New Jersey.
Whatever may be the reason, sooner or later BetMGM Poker will go live in Nevada and, when it does go live, players in the Silver State will finally get a second regulated site to play on after nearly a decade of being a single-operator market.
Get the latest news, reviews, & BetMGM Poker Deposit Bonus info in our complete guide!