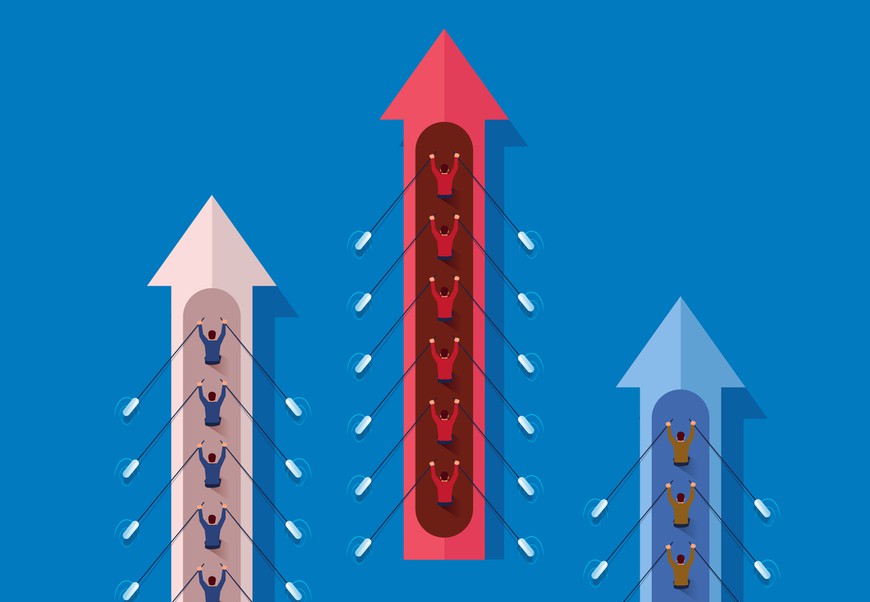 For the fourth consecutive month, the Michigan online poker market was larger than that of New Jersey.
Online poker in the Mitten State is also closing in fast on Pennsylvania to become the largest in the US, according to estimates based on cash game traffic and population.
The Michigan Gaming Control Board (MGCB) reported earlier this month that online casino and poker revenue in June totaled $121.5 million, which marked a 4.6% decline month-over-month ($127.4 million). The combined verticals were up 36.2% year-over-year ($89.2 million).
Although the MGCB does not separate online poker revenue from that generated in online casino action, a comparison of cash game traffic provides some context. Taking into account the populations of Michigan, New Jersey, and Pennsylvania — the three US states where online poker is legal — also helps provide a clearer picture.

Special Signup Offer
100% deposit bonus up to $1000!
Up to $75 in

MTT

tickets on top of the bonus
Frequent

MTT

series with good guarantees
Great action around the clock
Michigan Online Poker: June 2022 Revenue and Estimates
Operator
Online Poker & Casino Revenue
Estimated Online Poker Revenue
Cash game traffic (30-day average on June 30)
BetMGM Poker MI
$47.2 million
$582k
65
PokerStars MI
$2.4 million
$1.3 million
141

WSOP

MI
$5.9 million
$510k
57
Total
$121.5 million
$2.4 million
263
According to cash game traffic data provided by GameIntel, an independent industry monitor, the three online poker rooms in Michigan combined for an estimated $2.4 million in revenue in June. That marked a 4.9% decline from a May estimate of $2.5 million. April's online poker revenue was estimated at $2.7 million.
Assuming the estimates are accurate, Michigan was a bigger draw for online poker than New Jersey for every month since March. The Garden State's poker rooms grossed $2.5 million in March, just under $2.3 million in April, just over $2.3 million in May, and just under $2.2 million in June.
It also means that Michigan is getting closer to Pennsylvania. Online poker in the Keystone State grossed $2.6 million in June, down 7.5% from May ($2.8 million). Based on the estimates, Michigan had $335k less revenue in online poker compared to Pennsylvania in May — but that figure shrunk to $245k in June. At that trajectory, Michigan could be the biggest state for online poker by September.
According to Poker Industry PRO, which makes GameIntel data available to subscribers of its unique PRO Data platform, there were 141 cash game seats on the PokerStars MI app on June 30 — the same number as on May 31. Meanwhile, there were 65 cash game seats on BetMGM Poker MI and 57 on WSOP MI on the last day of June.
All Three of Michigan's Online Poker Rooms Saw Less Revenue in June
MGCB data show BetMGM Poker MI app had $47.2 million in online casino and poker revenue in June, while the PokerStars MI real money site grossed $3.7 million and WSOP MI made $5.9 million. Revenue was down 4.1% month-to-month for BetMGM ($49.2 million), down 3.8% for PokerStars ($2.5 million), and down 9% for WSOP ($6.5 million).
Using the exact estimate as before, PokerStars MI had approximately $1.3 million in revenue from online poker in June, up 6% from May ($1.2 million). PokerStars' Michigan online poker deposit bonus is one of the best in the market (compare all offers and get the best Michigan online poker promo codes in our in-depth guide.)
The other two poker rooms didn't fare as well. The estimate shows BetMGM Poker MI grossed $582k in online poker in June, down 9.4% month-over-month ($642k). The WSOP MI app saw revenue fall 20.5% month-over-month — after grossing $642k in May, the operator managed to make just $510k in June.
NOW
LIVE
IN MI • Special Signup Offer
100% deposit bonus up to $1000!
$50 in free play with bonus code FUSEBONUS50
Fresh & modern Poker 8 software
Great tournament action 24/7
Methodology
The formula used to calculate online poker revenue in Michigan is based upon the average of two months' cash game seats (using the 30-day average) on May 31 and June 30 in three states — Michigan, New Jersey, and Pennsylvania.
After calculating a rate per seat in New Jersey ($7,609) and Pennsylvania ($8,687), and adjusting for the populations of Michigan (10 million), New Jersey (9.3 million), and Pennsylvania (13 million), a rate per seat of $8,955 is assumed for all revenue estimations in Michigan.
Learn more about real money MI online poker, including exclusive US online poker no deposit bonus deals!