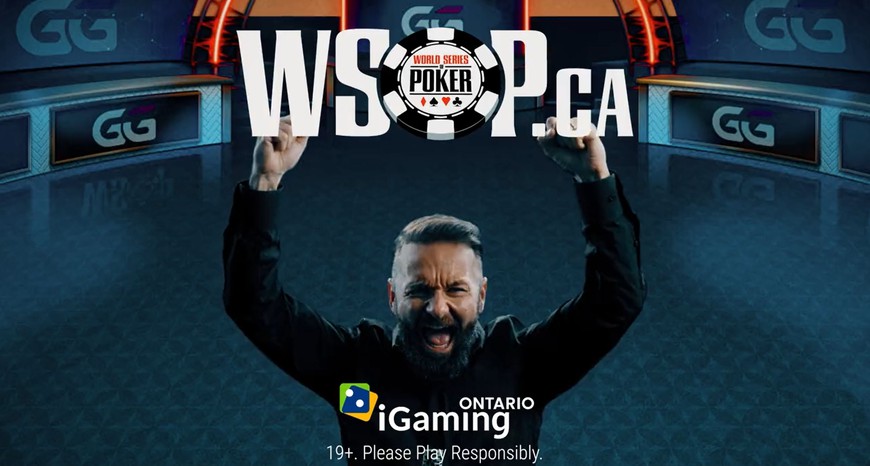 The long-awaited WSOP Ontario launch has been a success so far. The operator kicked things off with a Circuit Series that got a lot of traction, and now its first-ever Ontario bracelet series is just around the corner.
While the WSOP brand is powerful enough on its own, its initial success in Canada can certainly, at least in part, be attributed to Daniel Negreanu. One of the best-known names in the poker community, with a massive social media following, has endorsed WSOP Ontario from day one, helping create the buzz around the new platform.
While there is no official information about Negreanu's involvement with WSOP specifically, Kid Poker has been the main face of GGPoker for some time now. WSOP entered the Canadian province in partnership with GGPoker, using the room's tried and tested software.
Loud and Clear Endorsement
Official details of any agreements between Negreanu and WSOP Ontario may be unclear, but Daniel's enthusiasm about the brand is anything but. The Toronto native has endorsed the room since the beginning, helping the brand promote the inaugural Circuit Series that saw 12 coveted WSOP rings awarded via online events.
WSOP Ontario has been using Negreanu's likeness extensively as well, featuring him in many short videos, social media posts, and general images. But one question remains unanswered: is Daniel Negreanu an official WSOP Ontario ambassador or not?
Unlike many other brands, WSOP has never been too focused on hiring poker ambassadors to further their exposure. The only other big name to wear the patch is Joe Cada, the 2009 Main Event winner. Cada is a Michigan native, so he was the perfect fit to represent the WSOP brand in the state, but he was also the first player to be signed as an official WSOP ambassador in many years.
If one poker brand needs no special introduction, that is the World Series of Poker, which may be part of why the company felt no need for ambassadors. But having someone like Daniel Negreanu by their side is no small matter.
Kid Poker is easily one of the most active poker personalities and has a vast and very engaged following on his channels. As far as poker fame goes, very few players can come close to Negreanu.
Negreanu's Love for
WSOP

Is Nothing New

Sometimes poker players will endorse a brand simply because that is what the contract requires. With Negreanu and the World Series of Poker, this would not be the case, regardless of what the official status of the relationship might be.

Daniel has been one of WSOP's biggest fans for years. His vlogs during the Series have become legendary, giving all his followers a chance to keep up with Negreanu's everyday efforts on the felt and experience the Las Vegas atmosphere.

He provided a lot of free "marketing" for the World Series over the years for no other reason than believing that this was truly the biggest and most important event on the poker calendar.

With all this in mind, it is understandable why Daniel would be excited to see WSOP go live in Ontario. Originally from Canada, Negreanu has every reason to be excited. It is another quality platform for Ontarians who enjoy online poker, and, perhaps more importantly, there will be new opportunities to win coveted gold bling.
Another Big
WSOP

Series Just Around the Corner

The first-ever WSOP Ontario bracelet series will kick off on October 20. This time around, players will get to compete for three bracelets, but we expect this number to go up in the future.

Will Daniel Negreanu make a cameo on the virtual felt? The jury is still out on that one, but it certainly would not be a surprise. His presence would probably help boost the numbers as many players would appreciate the opportunity to rub elbows with the poker legend, even in the virtual space.

Whether or not Daniel is an official ambassador, we can safely say that he is the biggest name to endorse and promote the WSOP brand, especially in his home province of Ontario. His active involvement has undoubtedly helped the operator get off the ground running!

Download the WSOP.ca app and see for yourself what Negreanu is so excited about or head to our comprehensive WSOP Ontario Review to learn more about the province's most buzzworthy poker room.