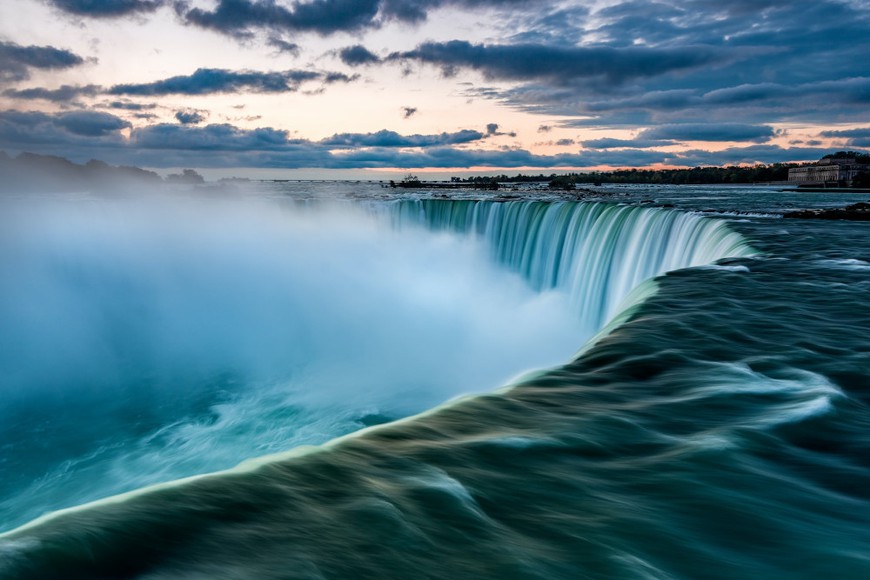 It has been quite a year for Ontario online poker.
The regulated market was non-existent a year ago, but it's now the largest regulated market for online poker in North America — and has been since July.
To be clear, Ontario, which had a sizeable offshore market for years, didn't get to this point overnight. Rather, a series of developments across 2022 helped set up the province for its success.
Here are six developments that shaped the Ontario online poker landscape in 2022.
#1: Regulator Announces Start Date
Provincial regulators kicked everything off in late January. iGaming Ontario, a lottery subsidiary of the Alcohol and Gaming Commission of Ontario (AGCO), announced on January 28 that private operators that had already registered with the AGCO and had executed an operating agreement with iGO could launch online poker on April 4.
At the time, iGO said 30 operators had filed applications with the AGCO.
Poker operators and enthusiasts were no doubt disappointed that Ontario's regulated market would start as a segregated market.
But there was room for optimism on that front, as iGO officials confirmed the agency had considered shared liquidity and the possibility of forming an inter-jurisdictional gaming compact with some of Canada's other provinces or territories.
#2: 888 and WSOP/GGPoker Got Licenses Early
888 Holdings and WSOP/GGPoker wasted no time trying to satisfy the regulatory preconditions. Both announced in early March that they had received Ontario iGaming licenses.
It became clear that partnerships for online poker in Ontario wouldn't mirror how they're set up in the US.
Case in point, WSOP agreed to have its Ontario poker platform powered by GGPoker software rather than that of its long-term partner in the US, 888.
#3: Trio Form Online Poker Network
Two operators — 888poker and BetMGM Poker — were the first online poker operators out of the gate when Ontario's regulated market went live. 888 launched on April 4, while BetMGM Poker Ontario started operations on April 5.
One week later, Entain brands bwin and partypoker also launched online poker in the province. Their launches effectively created a three-skin online poker network with BetMGM Poker Ontario — a joint venture between Entain and MGM Resorts International.
The launch of partypoker was expected, but bwin Poker Ontario was considered a surprise.
#4: A Controversial Transition Period
In the run-up to the real money Ontario online poker market launching on April 4, it was understood that regulators would establish a transition period where operators like GGPoker and PokerStars could continue operating in the gray market.
At first, details regarding what such a transition period would look like were scarce. The AGCO issued a directive on March 11 that operators and any third-party companies they work with must completely exit the gray market before launching in the regulated one.
But provincial regulators also allowed operators that had started the licensing process with AGCO but had not yet executed their operating agreements through iGO to continue their existing activities in the gray market temporarily.
Critics of the regulators' approach said it created a de facto two-tiered system in online poker that hurts consumers and gives offshore operators an unfair advantage.
#5: PokerStars and WSOP/GGPoker Finally Launch
For months, PokerStars and WSOP issued reassurances they planned to launch in Ontario's regulated market eventually. The PokerStars, WSOP, and GGPoker brands have been familiar to online poker players in Ontario for years as gray market operators.
That familiarity meant PokerStars and WSOP/GGPoker didn't need to launch in the province from the get-go — both figured that it could take time to sign up their respective player pools, so long as they had started the licensure process with regulators.
PokerStars ultimately exited the gray market and launched in Ontario's regulated market on June 28. GGPoker (under WSOP branding) followed suit on September 30 to become the province's sixth and final online poker room.
Both PokerStars Ontario and GGPoker Ontario launched before the AGCO set a deadline of October 31 for operators to cease their unregulated activities in the province.
#6: iPoker Could Be Next Entrant
iPoker, Playtech's online poker platform, is widely believed to be the next entrant to Ontario's regulated online poker market.
Playtech announced in June that it planned to launch iPoker in Ontario by the end of 2022, but those plans appear to have stalled. It was looking for partner operators to join the platform, but only NorthStar Bets, a startup, has taken Playtech up on the offer.
That said, European operators bet365, Betsafe, and Coolbet have joined iPoker networks in other jurisdictions around the world. Ontario regulators have already issued licenses to all three.