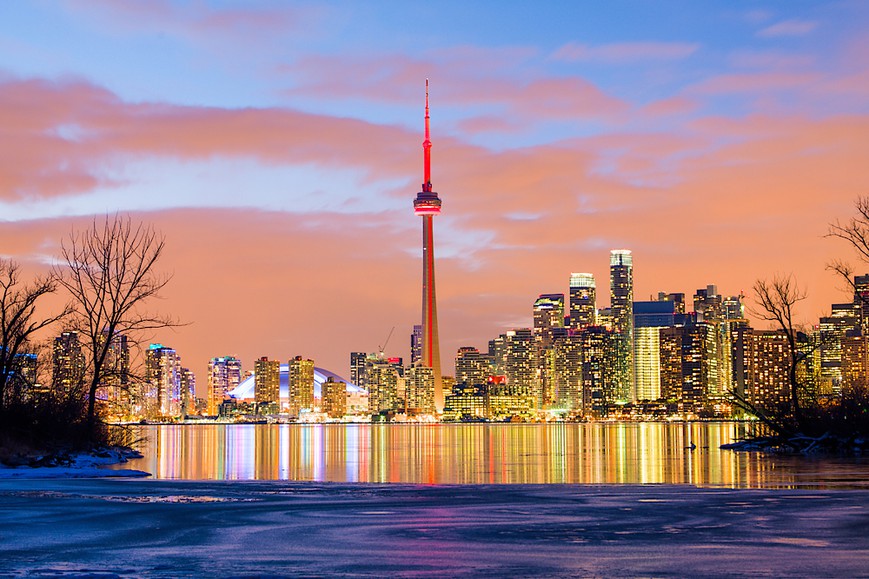 The Ontario online poker market didn't exist nine months ago. Today, the Canadian province is the largest regulated market for online poker in North America.
And despite being a segregated market, Ontario has more options for online poker than any other US state. Ontario is also Canada's most populous province — so it stands a good chance of remaining the largest market on the continent for the foreseeable future.
While Ontario didn't get there overnight — and only saw the most recent of its six online poker rooms launch on September 30 — there are several reasons to be optimistic that the provincial market is on the precipice of even more exciting growth in 2023. (On the flip side, there are also reasons to believe Ontario's market is already on the verge of saturation).
Here are five scenarios that could happen next year. If even one of them comes to pass, Ontario could be on its way to becoming an even bigger juggernaut for online poker in 2023.
#1: Ontario Could Join the Canada Poker Network
Ontario could potentially join the Canada Poker Network (CPN), an interprovincial compact that currently includes British Columbia (BC), Manitoba, and Québec — with Saskatchewan expected to join early next year.
The CPN was formed in February 2011, when the British Columbia Lottery Corporation (BCLC) began offering peer-to-peer poker to Espace Jeux, an iGaming site run by Loto-Québec. An outdated version of IGT software powers CPN.
The Manitoba Liquor and Lotteries Corporation (MBLL) began using the BCLC's PlayNow igaming platform in January 2013, while the Saskatchewan Indian Gaming Authority (SIGA) plans to launch online poker through PlayNow in 2023.
When the state-owned Ontario Lottery and Gaming Corporation (OLG) launched online gaming in 2015, it floated the possibility of joining the CPN. Although those plans never materialized, there's a chance that the OLG could be the sole entity to offer interprovincial poker — creating a five-province network with a population of nearly 24 million.
#2: iPoker Could Launch in Ontario
Playtech has long been rumored to be interested in launching its online poker platform, iPoker, in Ontario.
In June, Playtech announced plans to launch iPoker in Ontario by the end of the year. However, those plans appear to have fizzled — possibly because it didn't attract enough interest from operators (aside from startup NorthStar Bets) to join iPoker.
But that could change in 2023. European operators bet365, Betsafe, and Coolbet, active on iPoker in other jurisdictions, have each launched online casino gaming in the province.
Betsson could conceivably join NorthStar Bets on the iPoker network, but it would likely need additional skins to be a going concern. Coolbet and bet365 could fill that void — especially considering they are both already on the iPoker platform in Europe and are working with Playtech in Ontario.
Potential iPoker Ontario Skins
Operator
Launched Online Casino in Ontario?
Interested in Online Poker in Ontario?
On iPoker Elsewhere?
NorthStar Bets
Yes
Yes
No
bet365
Yes
Has registered poker sub-domain with

AGCO

Yes
Coolbet
Yes
Unknown
Yes
Betsafe
Yes
Unknown
Yes
Other European brands not currently in Ontario but currently live on iPoker could also launch in the province at some point. Consider that iGaming Ontario (iGO) disclosed in February that 30 operators had applied for licensure in the province.
#3: More
WSOP

Online Bracelets

One month after GGPoker Ontario launched in partnership with the WSOP, the World Series of Poker announced that it would hold an exclusive Online Circuit Series just for players in the province.

WSOP subsequently added three bonus bracelet events to late October's inaugural Circuit series. Interest in 12 ring events and dozens of side events from the series helped generate more than CAD $2.5 million in prize money.

The operator will likely run official WSOP 2023 Online Bracelet events in Ontario next summer — just as it did in Pennsylvania in 2021 and Michigan in 2022. Expectations are that these will be hugely popular events for players.
#4: Operators Could Expand Into Poker Vertical
It should be no surprise that most operators currently live in Ontario are offering online casino gaming and sports betting.
But many operators could look to expand into the online poker vertical. The aforementioned NorthStar Bets has expressed such an interest, for example. Unibet Ontario doesn't offer online poker in the province, but it does in other jurisdictions.
Some operators could also elect to run a branded skin on the iPoker network. Regardless of how they do it, operators currently offering just online sports betting and/or casino gaming could find that adding online poker will make them more competitive.
#5: Winter Peak Months
Ontario's geography could also be a driving factor in helping online poker grow in 2023.
The province is a winter wonderland for much longer than most US states. While online poker players in Las Vegas and other warmer climates may have other entertainment options available, Ontarians are likely to be stuck indoors for several more weeks. And if the frigid temperatures seen so far in December show what to expect for the rest of winter, Ontarians could face severe cabin fever.
That all bodes well for online poker — with fewer entertainment options and players looking for something to do, they could very well turn to an online poker tournament or two to help pass the time.