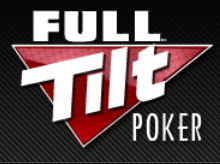 Key Takeaways
Mobile access to Rush Poker was launched last week.
The new release is based on

HTML

5.
This is only a temporary solution until a new native application is developed.
Full Tilt quietly relaunched mobile access to Rush Poker last week. The app is only available for Apple iOS at the moment and is a "temporary solution."
Rush Poker went mobile at the end of 2010 with a Flash application for Android mobile devices. iPhone users had to wait six months more before an iOS version was released.
The new release is also based on HTML 5 and the login screen and touch technology appear to be replicas of the old Full Tilt version. Full Tilt's Shyam Marcus, posting on 2+2, says that this is "a fairly temporary solution" and once a native application is developed, "we will likely toss out the HTML5 app."
The yet to be developed versions will be available for both Android and iOS devices, but their release is "still a good number of months off." Apparently the previous Android app was unable to be resuscitated.
Mobile poker is a fast growing area in the online poker industry. Svenska Spel's latest report identified mobile gaming as the fastest growing part of its Swedish market. In combination with Rush Poker, which was the first fast fold poker game launched, Full Tilt has a product which could deliver a sizeable proportion of the growth the company is looking to achieve.
Sister company PokerStars already has iOS and Android apps where their own fast fold product—Zoom— is available. iPoker, which Full Tilt has just overtaken in the traffic rankings has yet to launch its own mobile client but this is expected very soon. It is not yet known whether it will include access to its fast fold game, Speed Poker.