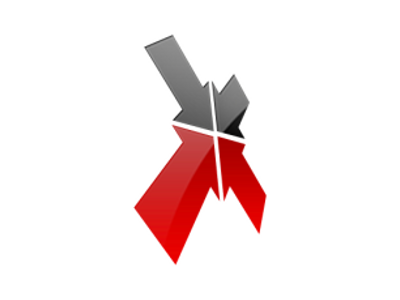 Pokerfuse can confirm that as of Friday, US players can no longer create new accounts on skins of the Merge Gaming Network. US players who have existing accounts may continue to play unaffected.
Players from within the United States who try to sign up to new accounts will receive a rather cryptic validation error if they try to enter a United States address. This indicates Merge hastily implemented a simple validation block on the sign-up form, as there is no other indication during the sign-up process that United States players are not permitted to join. No merge sites have updated to reflect the change and no official press release is on the Merge Gaming website.
Merge – which includes over 60 poker room "skins" including flagship site Carbon Poker and prominent names RPMpoker, OverBet and HeroPoker – has seen strong growth since Black Friday. Many US players, forced out of the major US rooms PokerStars and Full Tilt, found a new home at Merge Gaming. Until their recent departure, Merge was by far the largest US-serving network, boasting more cash-game players than all other US networks combined.
Furthermore, Merge saw a recent spike in new signups. It was widely reported that Merge Gaming was planning to stop new rakeback accounts as of June 1st, causing a rush of new sign ups as players wanted to ensure they had a rakeback account before the cut.
With traffic more than doubling year-on-year, a 75% increase in traffic since Black Friday and a spate of new sign ups, resources at Merge are likely stretched to the maximum. Multiple sources are reporting that Merge hopes to return to the US market within four to six weeks once the structure is in place to continue strong growth into the void left in the US industry.
Admirable growth does not come without its own set of problems. Popular US payment processor UseMyWallet/QuickTender disappeared late May after the "Blue Monday" seizures led to further processor accounts frozen. The loss of UMW is a further blow to networks struggling to provide reliable deposit and withdrawal methods for US players. The indictment named online sportsbook betED and online casino GoldenArchCasino.com, both of which have a poker room on the Merge Network. BetEd is currently inaccessible.
Merge's problems do not end there. On May 14, Merge stopped accepting NY state players, and ten days later Louisiana, Maryland, Missouri, Washington D.C. and all of France were added to the prohibited list. Hero Poker, a new Merge skin launched in Janauary 2011, demonstrated apparent foresight by opting to pull out of the US market two weeks ahead of Merge Gaming's network-wide move.
Cake Poker, Everleaf and Yatahay are the only networks now offering new US signups with a combined total of only approximately 1500 cash game players between them, according to latest figures from PokerScout. For new US players looking to play online poker, options are now quite bleak.