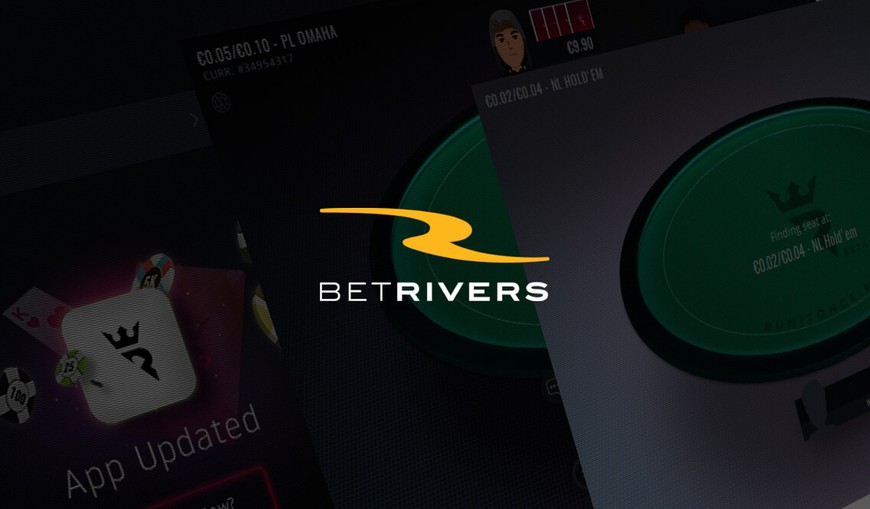 Key Takeaways
Phil Galfond's Run It Once (

RIO

) Poker could be the fourth major player in the US online poker market soon.
Despite its unique features and innovative ideas,

RIO

Poker had a hard time in the global marketplace.
The brand's limited game offerings and absence of a mobile platform hindered its success.
Partnering with Rush Street Interactive and leveraging Galfond's growing social media presence could boost RIO's relaunch.
With a revamped strategy,

RIO

Poker aims to provide a competitive online poker experience and disrupt the US market.
Run It Once Poker, the brainchild of Phil Galfond, is poised to emerge as the fourth major player in the regulated US online poker market.
Although its launch time-frame is not known, pokerfuse understands that its new owner Rush Street Interactive (RSI) is intending to launch RIO US in the near future, possibly by early 2024.
New Jersey and Michigan are expected as the first launch states. RSI, operating under its flagship brand, BetRivers, already maintains a strong online gaming presence in these two states. It could immediately create a two-state online poker network.
Its parent company could also explore the possibility of a launch in Pennsylvania, even though the state has yet to sign the Multi-State Internet Gaming Agreement (MSIGA). Nevada, West Virginia and even Ontario, Canada are long-shot possibilities for expansion.
The only thing that seems to have been settled is the branding of the forthcoming US platform: Run It Once Poker, Powered by BetRivers.
But the bigger question is whether Galfond's new venture will challenge the well-established online poker operators in the US. Can it do in the US what it failed to achieve internationally?
At present, there are three major US online poker apps: PokerStars, WSOP and BetMGM. These industry stalwarts boast years of experience and have solidified their positions in the market.
Notably, two of these, PokerStars and WSOP, operate shared liquidity networks with player pools spanning two or three states. BetMGM anticipates following suit soon. So by the time RIO comes to market, it is likely that be going up against three entrenched, multi-state online poker networks
The presence of these three major players make for a tough existing market in which RIO will have to compete — but RIO Poker has a couple of tricks up its sleeve.
RIO's Has Unique Features — But These Weren't Enough in the Global Marketplace
Despite this landscape, Run It Once Poker possesses the potential to disrupt the industry. The brand's fresh approach and innovative ideas can certainly challenge the existing status quo and inject a fresh dynamic into the industry.
The upstart operated in the global "dot-com" market and in the UK for nearly three years before it closed. It introduced many innovative product ideas to stand out from its competition.
Its notable features included Splash the Pot, Dynamic Avatars, a built-in HUD dubbed HeroIQ, SNG Select, and its Legends rewards program with up to 75% rakeback. Most of these ideas are today not present in the US market.
On paper, it possessed all the necessary ingredients for success globally. But Run It Once Poker could not to establish a firm foothold in the market.
Why? The room's limited marketing budget was likely a contributing factor: It tried to innovate in this space, with a rewards program for streamers, ambassadors and a very popular front-man, but it wasn't enough to carve out the level of mind-share to bring in the necessary liquidity.
"Prior to the acquisition, we were quite limited in the marketing resources we had available," Jason Senti, Head of Run It Once Poker, told Poker Industry PRO in an exclusive interview last year. "While it is difficult to evaluate the exact impact of this, it certainly made it more difficult to attract players."
Limited Product Hampered Adoption
The site also suffered from limited game and app offerings. For the first two years, it spread only cash games, and it never got to launching multi-table tournaments. This was, in retrospect, a fatal misstep.
"Tournaments are an extremely popular format, and we do believe that not having had them hindered the growth of our player base," Senti said.
Additionally, giving priority to the development of a robust and user-friendly mobile app is crucial. This was another omission by the room when it operated internationally — it was only ever available on desktop. Players prefer the convenience and flexibility of playing poker on their smartphones or tablets — particularly casual players, the backbone of a sustainable successful player pool.
By addressing these factors, Run It Once Poker can position itself for a stronger and more successful launch in the US market. Plus, the expertise of Rush Street Interactive, along with its flagship casino brand BetRivers, offers a valuable cross-selling opportunity between casino, sports and poker. This integration can potentially attract a wider player base, something which it lacked before.
Galfond at the Helm
But maybe the biggest boost will come from Phil Galfond himself. The American professional poker player and entrepreneur is a well-respected name in the poker community and has a strong presence on social media platforms. In the last six months, he has been growing his reach significantly.
His Twitter following has grown some 20% this year, according to tracking from SocialBlade, thanks to a big boost in tweets starting in January of this year. His YouTube subscribers have doubled in the same period.
He has also recently launched a newsletter, published weekly, where he weighs in on the online poker zeitgeist.
This social push could well be a part of the marketing strategy ahead of the RIO Poker relaunch.
"In addition to continued involvement in all product, feature, and policy decisions regarding the poker offering, Phil will also be a brand ambassador who communicates with the poker community on behalf of RIO Poker and Rush Street Interactive," Senti said to PRO last year.
There's no doubt Galfond's continued ambassadorship will play a crucial role in establishing credibility, attracting players, and generating excitement surrounding the platform's relaunch. If it can package that up with an upgraded online poker experience — with stable mobile apps and a decent tournament offering — then it has every chance to shake up the US online poker industry.