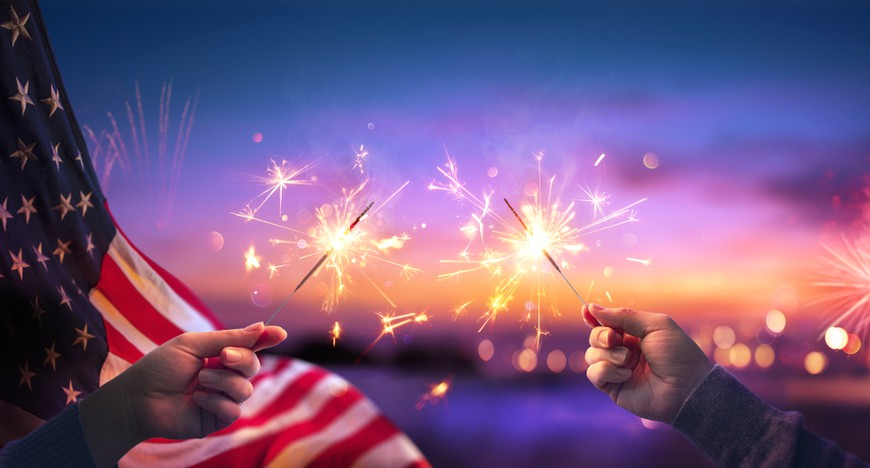 The Nevada, Delaware, and New Jersey regulators have approved Michigan to join the Multi-State Internet Gaming Agreement (MSIGA).
Put in its simplest terms, this means that soon the three Michigan online poker apps — PokerStars MI, BetMGM Poker MI, and just-launched WSOP MI — will soon be able to connect with their regulated online poker rooms in New Jersey. For WSOP and its partner 888, this also opens it up to joining WSOP MI to its tri-state player pool comprising NJ, NV, and DE.
Players in these four states will see traffic double. More cash games will run. There will be more variety, and more games running off-peak. Sit and go's will pop off faster. And multi-table tournaments will see guarantees soar. Expect Sunday Majors to double in size.
With all that said, this development likely leaves players with a lot of questions. Our free, in-depth guide below aims to answer all of these in one place.
Last verified: September 2023
NOW
LIVE
IN MI • Special Signup Offer
100% deposit bonus up to $1000!
Up to $100 in free play on your first deposit
Fresh & modern Poker 8 software
Great tournament action 24/7
Bet With Your Head, Not Over It.
Must be 21 or over and in Michigan to play. If you or someone you know has a gambling problem and wants help, call the MDHHS Gambling Disorder Help-line at 1-800-270-7117 or visit the MDHHS website.
Steps Remain for Michigan Online Poker to Share a Player Pool With Other States — but Final Hurdles Could be Cleared Fast
Two things still have to happen before Michigan online poker sites can combine liquidity with their poker sites licensed in other states. First, Michigan needs to sign the agreement. Second, each operator in Michigan needs to be approved for multi-state poker by the Michigan Gaming Control Board (MGCB).
Thankfully, these could be completed quickly. MGCB said before that it had every hope of joining and was only waiting for the approval from other states — that approval has now come and there is no reason to believe they won't sign immediately.
As to the second point, operators were told back in March what they needed to do to get their operations ready for the MSIGA. There is nothing in that document (below) that should be a sticking point for operators.
Expect PokerStars, WSOP (with partner 888), and BetMGM (with partypoker) to all aggressively pursue this — all will benefit greatly connecting Michigan with their New Jersey operations. It should happen in days or weeks, not months.
A Population of Over 20 Million Will Form a Single Player Pool for US Online Poker
Adding Michigan into the existing player pool of Delaware Nevada, and New Jersey almost doubles the existing network size to 22.9 million.
On Day One, only WSOP/888 will have access to this entire four-state population. However, BetMGM is also expected to launch in Nevada. PokerStars will be restricted to just MI and NJ — but, even so, the change for all existing US online poker operators will be transformative.
States of the MSIGA
US States
Online Poker Launched
Joined

MSIGA

Population
Delaware
Nov 2013
March 2015
1.0 million
Nevada
Apr 2013
March 2015
3.1 million
New Jersey
Nov 2013
Oct 2017
8.9 million
Michigan
Jan 2021
April 2022 (pending)
10.0 million
Total
-
-
22.9 million

Last verified: September 2023
Special Signup Offer
100% deposit bonus up to $1000!
Up to $75 in

MTT

tickets on top of the bonus
Frequent

MTT

series with good guarantees
Great action around the clock
Please play responsibly. If you or someone you know has a gambling problem and wants help, call 1-800
GAMBLER
.
MI, NV, NJ Players: Sign Up for an Account Now to be Ready
If you are in Michigan, Nevada, or New Jersey and have yet to sign up for an online poker site, there is no reason to sit and wait for this agreement to be finalized. Sign up for an account today (and take advantage of some great welcome bonus offers), deposit, and be ready for when the flood gates open.
You can read pokerfuse's honest, in-depth guides to understand the ins and outs of all the operators currently live in your market, compare bonuses and rewards programs, understand the differences between mobile apps and desktop apps, plus a whole lot more.
We also have guides for all major US online poker operators, which take a look at the common features across all states it has a presence in.
PokerStars MI/NJ Will Double in Size
Right now, PokerStars Michigan and PokerStars New Jersey each average approximately 100 concurrent cash game seats, based on a 24-hour average (data tracked by GameIntel and provided by Poker Industry PRO Data). When combined, traffic at both will double overnight. With the network effects of an increased player pool, we can only expect things to climb higher.
Players in New Jersey should see particular benefits from Michigan joining the MSIGA. PokerStars has curiously taken its foot off the gas in the NJ online poker market, allowing itself from a market-leading position to the bottom of the pack. It rarely runs promotions and is happy to put on the same tournament series, letting WSOP/888 — with its advantage of a connected Nevada player pool — grab all the headlines.
Combining the two will bring renewed vigor and we can expect PokerStars to seek to regain a leading market position. While still not on equal footing with others — it is still locked out of Nevada due to being labeled a "bad actor" — and its disadvantage will be relatively reduced.
BetMGM Will Also Enjoy a Double-Sized Two-State, Four-Brand Network
There's no question that BetMGM, with its partypoker partner, will also seek approval in Michigan for interstate play.
It has an existing online poker network in New Jersey, powered by the "partypoker US Network" and combining the players of Borgata NJ, partypoker NJ, and BetMGM NJ into a single player pool. Soon, this network will connect with BetMGM MI.
These two discrete networks also each have 100 players, which will immediately double to the north of 200, putting it on equal footing with PokerStars. Again, network effects should only help this growth, giving them the latitude to increase weekly and Sunday MTTs by more than double and put on big seven-figure tournament series.

Last verified: September 2023
Great Welcome Bonus!
100% deposit bonus up to $600!
Play one hand & get $100 in bonus play funds
Top-quality mobile app
Best online

MTT

schedule
Please play responsibly. If you or someone you know has a gambling problem and wants help, call 1-800
GAMBLER
.
Expect BetMGM to Go Live in Nevada This Spring
This network should grow again with the addition of Nevada. Back in early March, pokerfuse exclusively reported that there were signs that the company was readying to finally launch in the state.
Parent company Entain received a three-year interactive gaming license extension last summer. It has been looking to expand its poker staff in Nevada.
The one thing holding it back was the status of cross-state shared liquidity. The expansion of the MSIGA puts this final concern to rest.
WSOP/888 Will Have the US's First Four-State Poker Network
WSOP and its US partner 888 only launched in Michigan last week. Whether just surreptitious timing or because the operator knew that Michigan would soon be joining in MSIGA — there were clear signs of progress — is unknown, but it certainly puts the pair on a great footing for this week's development.
It has a lock on the small Delaware market, thanks to a partnership with the only licensed online gambling providers — its three "racinos." It also has a de facto monopoly in Nevada, at least for now.
WSOP and 888 will also be the most prepared for gaining approval from the MGCB for multi-state online poker play, given that it is already operating under the MSIGA. Adding a fourth state will require very little preparation… with one exception:
WSOP/888 Must Upgrade Their Software in NJ and NV
When WSOP launched in Pennsylvania and Michigan, it did so with 888's new Poker 8 software. The platform is a complete overhaul to the online poker experience, improving the desktop and mobile experience on all platforms.
Inexplicably, the operation in New Jersey and Nevada remains on the decade-old Poker 6 platform.
This needs to change. On a technical level, it might be possible to combine player pools on Poker 6 and Poker 8 (the back-end system that powers the network may work with both), but the experience is inferior. Players in New Jersey, when presented with better offers — a double-sized PokerStars with nex-gen software, a three-state network at BetMGM — are going to defect in droves.
If there was a time to make the upgrade, it was probably weeks ago when it was apparent that Michigan was progressing with its MSIGA application, but it is still not too late to make this upgrade ahead of Michigan's formally joining.
Last verified: September 2023
NOW
LIVE
IN MI • Special Signup Offer
100% deposit bonus up to $1000!
Up to $100 in free play on your first deposit
Fresh & modern Poker 8 software
Great tournament action 24/7
Bet With Your Head, Not Over It.
Must be 21 or over and in Michigan to play. If you or someone you know has a gambling problem and wants help, call the MDHHS Gambling Disorder Help-line at 1-800-270-7117 or visit the MDHHS website.
Get Ready for a Huge Summer Full of Online Poker Action
All this combines for what is going to be a huge spring and summer period for US online poker — without doubt, the largest in regulated market history.
Assuming that Michigan opens up in time, WSOP will want to celebrate with a huge online bracelet series. Notably, it has already released its online bracelet schedule for New Jersey and Nevada, with events starting on June 5.
That's two months away and Michigan could certainly be part of the pool by then. If so, we can expect these tournaments to have huge turnouts, and, indeed, the schedule could be expanded. Notably, WSOP has not announced any online bracelets for the Michigan market — perhaps hoping to be able to connect it up by the summer rather than run it separately.
The other operators will naturally want to compete as well. PokerStars won't have time for a combined SCOOP US — that is already running — but they could well run a special celebratory tournament series, or, at least, put on a super-sized Summer Stacks series.
BetMGM has been making a name for itself with branded tournament series too, and with former PokerStars Head of Poker Operations Luke Staudenmaier at the helm, we can expect some fireworks there too.
Pennsylvania, Connecticut, and West Virginia Might Follow Suit — But Don't Expect Any Immediate Changes
After Michigan joins the pact, there will be three states that could also join the MSIGA — Pennsylvania, Connecticut, and West Virginia. All three have legal online poker, but only one has actually attracted operators. As of yet, none have started proceedings to join the MSIGA, but this development could prompt them to seriously reconsider.
Pennsylvania would be the biggest addition to the multi-state partnership. It is the largest state with regulated online poker and boasts three networks and four brands. The regulator has told pokerfuse in the past that it still wanted more clarity around the Wire Act to proceed forward — that clarity might come with the pending IGT lawsuit.
It also might come implicitly with this Michigan development — a clear signal that a respected peer considers the Wire Act is not a concern to proceed with legal, safe cross-state online poker.
Connecticut and West Virginia have, so far, attracted no online poker operators, as their states are too small without shared liquidity. Connecticut only permits three operators — though a PokerStars CT is possible through FanDuel's license.
West Virginia is even smaller in terms of population, so the only chance of attracting regulated sites is through the MSIGA, but that looks to be in the cards — pokerfuse exclusively reported last summer that it was investigating the possibility of joining the pact and the Michigan development should provide further impetus.
With all that said, the timeline for Michigan to get this far should dampen any excitement of this proliferating fast. The first Michigan online poker rooms launched over a year ago and it was quick to pass a new law permitting cross-state play. It has taken this long to get this far — and steps still remain.
Everything is now on the table, but patience is still warranted.
US States Yet to Join MSIGA
| US State | Online Poker Launched | Population |
| --- | --- | --- |
| Pennsylvania | Nov 2019 | 12.8 million |
| West Virginia | Not Yet | 1.79 million |
| Connecticut | Not Yet | 3.57 million |
| Total | | 18.2 million |