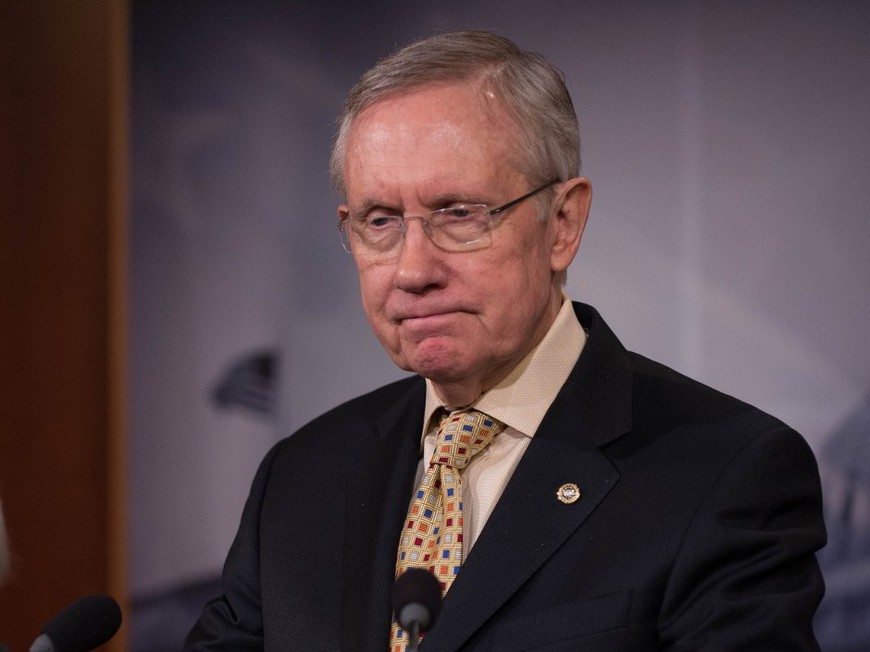 The Department of Justice (DOJ) has rejected calls by two Utah prosecutors to investigate allegations against Senate Majority Leader Harry Reid (D-NV) and Senator Mike Lee (R-UT).
The allegations refer to whether the politicians asked for or received money or other benefits as the result of providing political favors or taking official action. The allegations particularly refer to contributions for online gaming companies in exchange for political support.
The allegations surfaced last year following claims by Jeremy Johnson, the Utah businessman who has connections to the online-poker payment processing at the center of the events leading to Black Friday, that John Swallow, who became Utah's Attorney General, helped arrange an attempt to bribe Harry Reid.
Johnson released a tape-recording, allegedly of a conversation between himself and Swallow in support of these allegations. A segment of that recording indicates that Johnson also took part in a deal to send $1 million from Full Tilt to Reid using an intermediary. In exchange, Reid would help in getting a federal bill to legalize online poker.
Swallow resigned his position less than a year after the tape was made publicly available. Mike Lee's spokesperson stated that no one from the FBI or the prosecutor's office has contacted the senator with regard to the investigation.
Adam Jentleson, a spokesman for the Harry Reid said the statements by the district attorneys were "a publicity stunt." He added that the whole affair was "nothing but a fever-brained witch hunt." Senator Reid continues to work with Nevadan Senator Dean Heller to produce a federal bill that will legalize online poker in the US.