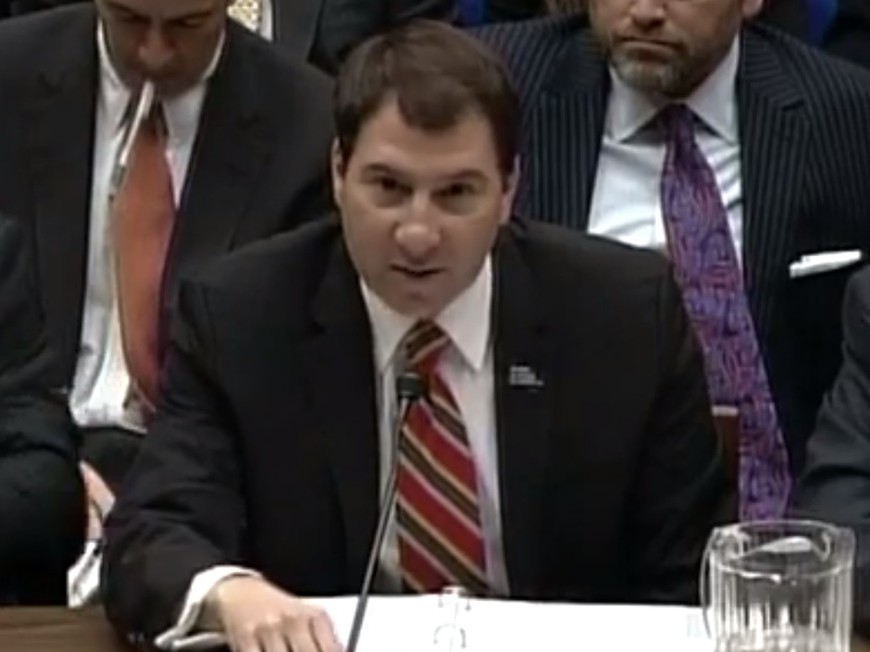 Poker Players Alliance Executive Director John Pappas was well prepared and well-spoken at a US House of Representatives subcommittee hearing on internet gambling Tuesday.
Addressing the issues of age verification, problem gambling and other consumer protections, Pappas seemed to have all the answers to questions posed by committee members—most of which were themselves familiar with the issues of regulating internet gaming.
This was not the first such hearing by this subcommittee. In 2011 the House Subcommittee met twice in the span of one month to discuss this very topic. Though igaming legislation failed to gain traction as a result of the 2011 hearings, the landscape of the regulated online gaming market in the US has since changed dramatically.
In the last two years, three states have regulated and began offering real-money online gambling: Nevada, Delaware and New Jersey. However, opponents to internet gambling continue to fight against its proliferation.
Leading the charge against the regulation of online gaming is Las Vegas Sands Corporation, whose billionaire CEO Sheldon Adelson has vowed to "spend whatever it takes" to stop internet gambling.
Representing the Las Vegas Sands at the hearing was its Vice President of Government Relations and Community Development, Andrew Abboud.
Abboud's testimony called on Congress to ban online gambling, citing the targeting of children, insufficiencies in consumer protection and problem gambling and other fear-driven cautionary tales; But many of the subcommittee members in attendance were quick to rebut Abboud's claims, pointing out the irony that gambling was already available on mobile devices at Las Vegas Sands properties in Las Vegas.
Ranking Member Jan Schakowsky (D-IL) was the first to point out the hypocrisy of Abboud's arguments. Rep. Joe Barton (R-TX) was also quick to emphasize that the gaming on mobile devices that takes place at the Venetian in Las Vegas differed only from what is proposed in his bill to regulate online poker by a matter of the width of the geography.
All Abboud could respond with to justify his position was the lack of "human interaction" involved in creating online gaming accounts such as those already being offered in three states in the US—before Barton put an end to what he described as Abboud's attempt to filibuster the remaining time.
Overall, the hearing depicted online gaming in a more positive light than
the US Senate Subcommittee on the same topic that took place earlier this year in July. At that hearing witnesses identified terrorism, money laundering, addiction and human trafficking as dangers associated with regulating online gaming.
Even considering the more rational view of internet gaming portrayed in the hearing today, at this point, there is still not enough support to pass federal legislation to regulate online gaming.