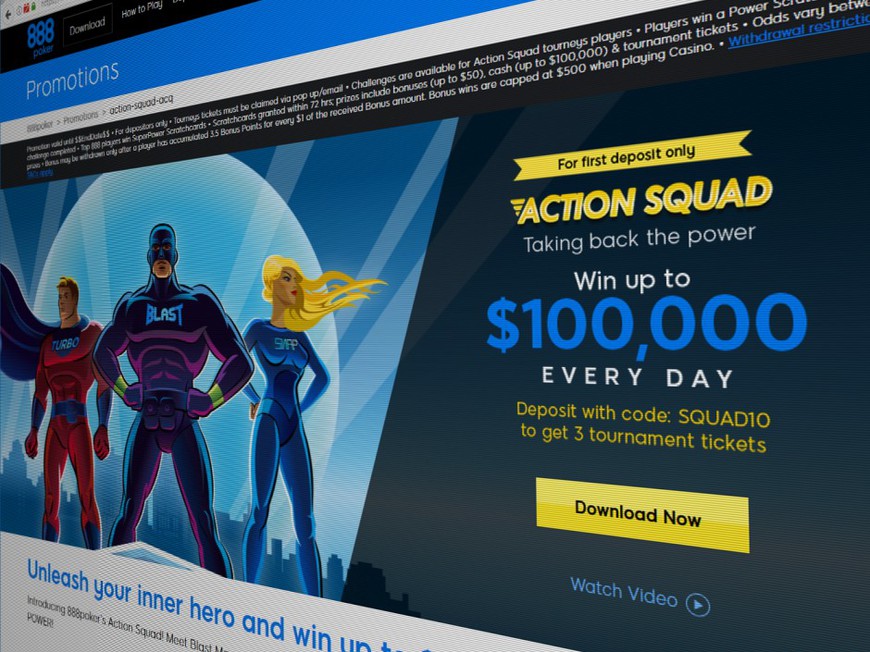 888holdings owns the brands 888poker, 888sport and 888casino, all of which are now live in the regulated US state of New Jersey. In addition, 888 works with the WSOP.com in Nevada and Delaware to offer online gaming.
With online poker, slots, table games and sports betting coming to Pennsylvania soon, it can be expected that 888 will use the blueprint seen in New Jersey, rolling it out to players in Pennsylvania.
888poker and 888casino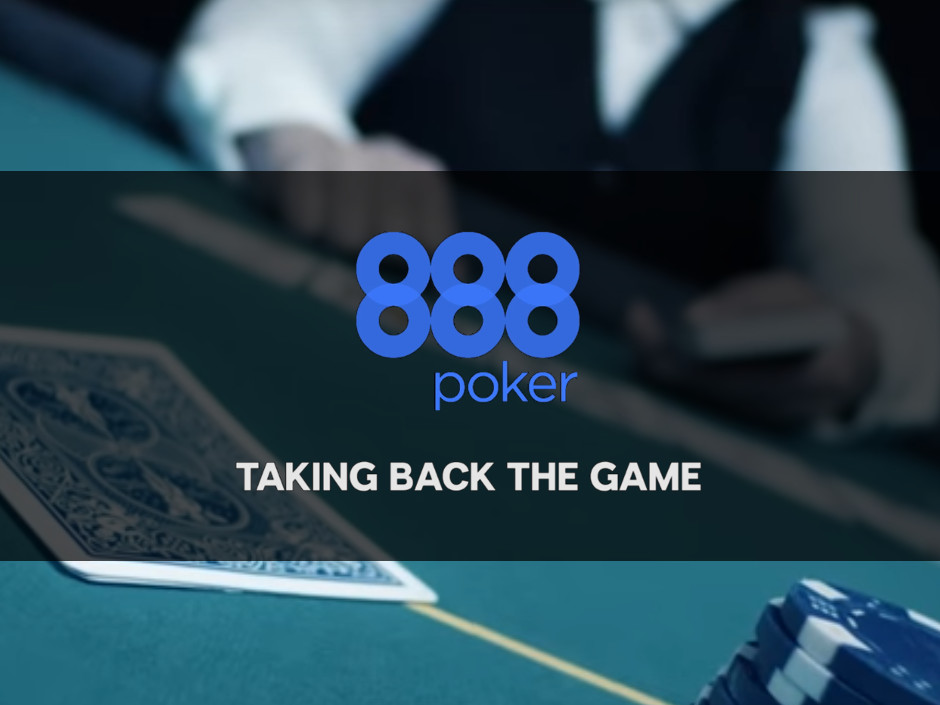 888poker is a massive online poker provider in Europe and has for the past ten years sat behind PokerStars as the number 2 global operator when looking at cash game traffic. October saw them slide to 3rd place for the first time in a decade, being over taken by partypoker.
888 runs a monopoly in the state of Delaware where it powers the online poker sites of Delaware Park, Dover Downs and Harrington Raceway. In New Jersey and Nevada it has partnered with the WSOP.com to bring online poker to players in the state.
Currently in Pennsylvania, Mount Airy who also has partnered with PokerStars also has ties to 888 that go all the way back to 2015.
As the law in Pennsylvania allows multiple license holders to support an unlimited number of skins, it may mean 888poker and PokerStars will operate online poker rooms under a Mount Airy subdomain.
888sport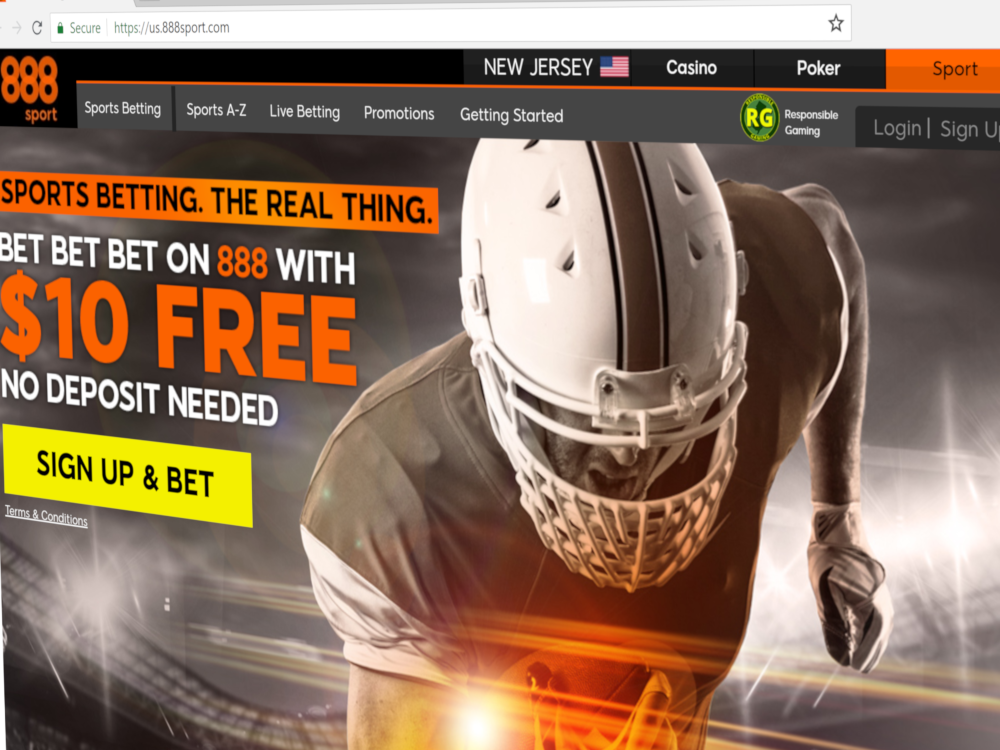 888sport launched for the first time in the US market in September 2018. Players in New Jersey can now place sports bets across 888's mobile, desktop and tablet app called 888sport.
A single wallet for players has been created so that funds can easily be accessed across the 888sport, 888poker and 888casino verticals.
"The launch of 888sport.com in New Jersey is a major milestone for the company in our ongoing expansion across the regulated U.S. online gaming market and provides 888 with a unique and truly multi-product proposition in what is currently the largest regulated U.S state," said Itai Frieberger, CEO of 888 at the time of the sportsbook going live.
As sports betting has been approved by the Pennsylvania Gaming Control Board (PGCB) in Pennsylvania, operators are scrambling to get ready to get their sportsbooks up and running. It is expected that the 888sport brand will be seen in Pennsylvania before the year is out or in early 2019.
888sport has yet to reveal which land based casino it will work with to offer sports betting (Mount Airy is going to work exclusively with PokerStars) so there is still much to be determined in this space.
The New Poker8 Platform
Announced in early October, 888 revealed its plans to overhaul its entire platform, with the rollout of Poker8.
It marks the first time since before Black Friday that 888 has invested in updating its software, so it should be met with great excitement from its customer base.
Following partypoker's lead, who frequently ask for player feedback, 888 is adapting its platform to become inline with what players want.
Poker8, which will roll out globally will see improved table display, lobby functionality and enhanced graphics and is expected to be seen in the US regulated markets, including Pennsylvania.
Shared Player Pools In the United States When It Comes to Online Poker
Spring 2018 saw the player pools of New Jersey, Delaware and Nevada combine to offer players a joint pool of people to play against despite living in different states. WSOP.com and 888poker had been offering their online poker product to the joint player pool in Nevada and Delaware since they combined player pools in 2015.
Nevada and Delaware have less than 4 million people combined. New Jersey alone has more than double that population, so the influx of nearly 9 million people to the player pool is certainly going to inject some life back into the markets in Nevada and possibly even the tiny Delaware market.
Pennsylvania is being touted as joining the shared player pool when the state comes online, as it seems the only way to keep online poker games competitive and the ecosystem healthy in the highly regulated US market.
No comments have been made if shared liquidity is definitely on the cards for the state of Pennsylvania, but it is hoped that they will move towards this model, considering its success in other states.
Talking about shared liquidity at the time New Jersey went live, Yaniv Sherman, 888's senior vice president said: "Pooling poker players from three states will be a significant regulatory step in the U.S., and is very exciting for our players and partners. If approved, we anticipate that this will open up further opportunities in other states."