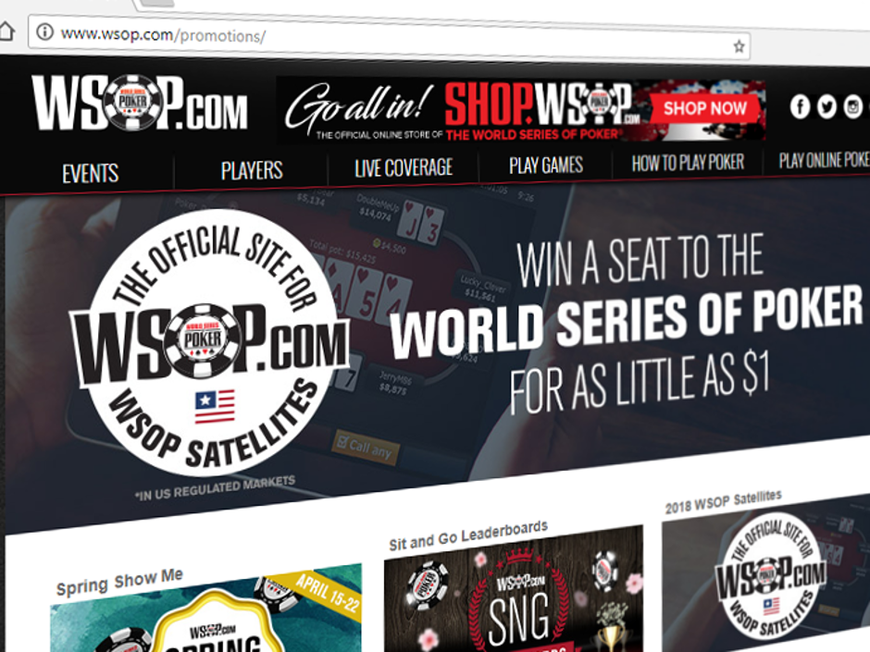 WSOP.com and 888poker are bringing their shared online poker network to the New Jersey market. Slated to go live on May 1, the single player pool will include players in New Jersey as well as those in Nevada and Delaware which have been sharing online poker tables since March 2015.
However, Caesars Interactive Entertainment says that it is still awaiting final regulatory approval before all systems can be set live.
"This has been a huge collaborative effort from all involved and it is important to thank the elected leadership and regulatory authorities in Delaware, Nevada and New Jersey for their dedication and diligence to help move online poker forward," said Bill Rini, WSOP.com's head of online poker, to the Associated Press on Monday.
Get $20 FREE when you create a new account to play at Borgata Poker
"Everyone has had the end user in mind throughout this process, and as a result, we believe the United States, for the first time in a regulated environment, will have a large-scale multi-state offering that will propel the industry forward as soon as next month," he added.
The news of a go-live date comes six months after the New Jersey Division of Gaming Enforcement announced that it had reached an agreement with regulators in Nevada and Delaware to allow for a cross-border liquidity pool.
"Pooling poker players from three states will be a significant regulatory step in the U.S., and is very exciting for our players and partners," added Yaniv Sherman, 888's senior vice president. "If approved, we anticipate that this will open up further opportunities in other states."
With the World Series of Poker running in Las Vegas this summer, launching the three-way shared liquidity player pool prior to the Series will come at a perfect time for the operator. With four online events on the official WSOP summer schedule, it will be the first time ever that a WSOP bracelet can be won within the US but outside of Nevada.
Invigorating the Player Pool
We have seen that restricting players to a limited jurisdiction leads to diminishing revenues for operators and government coffers as well as a market that is prone to stagnation, rather than growth seen in other online gaming verticals such as casino games and sports betting.
The three-way player pool should go some way to alleviating this problem.
Combined, Nevada and Delaware have less than 4 million people. New Jersey alone has more than double that population, so an influx of nearly 9 million people to the player pool is certainly going to inject some life back into the markets in Nevada and possibly even the tiny Delaware market.
However, the WSOP/888 network is the only operator set to benefit from the shared player pool. PokerStars—the market leader in New Jersey—is currently restricted from entering the Nevada market due to a provision in the law that restricts the use of assets (including trademarks, customer databases and—most importantly—software) that were used to offer wagers in the US after December 31, 2006 and before licenses were issued.
Partypoker (the other online poker network in New Jersey) has so far opted not to launch an online poker room in Nevada, though we may see that change soon.
Pennsylvania, which passed online gaming legislation in October 2017, is expected to come online this year and join the shared player pool. With almost 13 million people in Pennsylvania, the result will be a pool of nearly 25 million people that online poker operators can try to draw to the virtual tables.