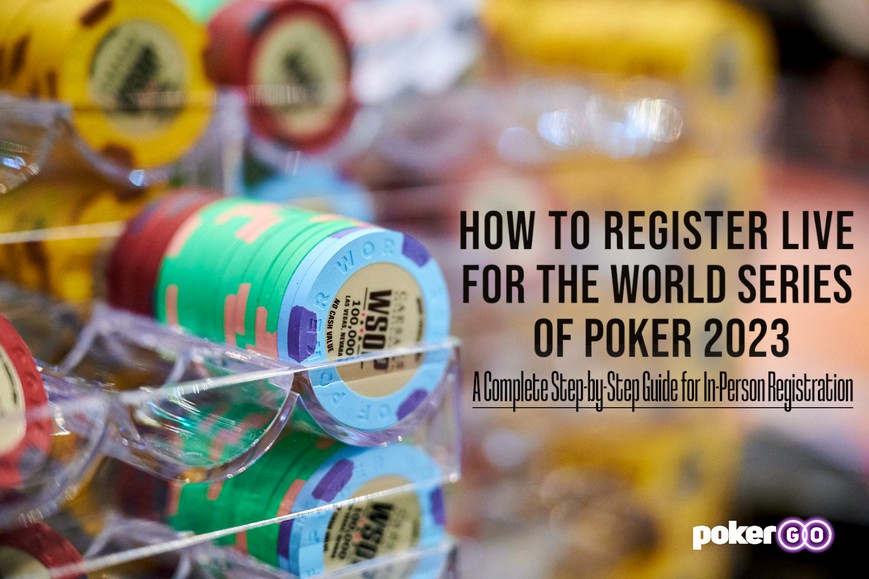 The World Series of Poker (WSOP) is an annual affair that attracts professional and amateur poker players worldwide.
Attending the WSOP requires careful planning, preparation, and registration — especially for those traveling from out of state or outside the country.
Don't fret. With some prep, you'll have no issues registering and playing at the 54th Annual World Series of Poker. In this step-by-step guide, we will walk you through the complete process of registering in person for the WSOP 2023.
With that said, you can also register online — which, if you're not based in Las Vegas, is going to be the much easier option. To do that, check out our full guide on how to register for the WSOP 2023 online. You can also read our complete WSOP 2023 player guide to learn more about the upcoming series.
WSOP

2023 Registration: Key Facts
🌐 Online registration opens
April 14
🎰 Live registration opens
May 30
🪪 Rewards card needed
Caesars Rewards
💳 Online payment methods
Credit card,

ACH

, Wire Transfer
💵 Other payment methods available live
Cash, chips, credit
💸 Online fee
$3 + credit card fee of 2.95% to 3.95%
Step 1: Get a Caesars Rewards Card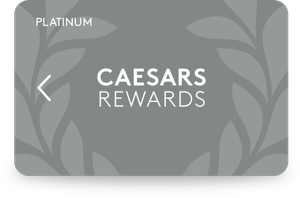 In order to register for any WSOP event, you will need to have a Caesars Rewards card. If you haven't already, you can get a new card at the Caesars Rewards front desk at the Paris convention area entrance. You will also need to present a valid government-issued picture identification, such as a state-issued driver's license or a country-issued passport, to obtain the card, so be sure to bring your ID.
If you have previously signed up for a Caesars Rewards card and lost/forgot to bring it to the WSOP, you should request a re-print of your card and not obtain a new one. Caesars Rewards re-print kiosks will also be available in the Champagne Ballroom.
Having a Caesars Rewards card with you will allow for a smoother process to register for an event and cash out for any events when a payout is earned.
You can also sign up in advance for Caesars Rewards via this link.
Step 2: Head to the Main Registration Area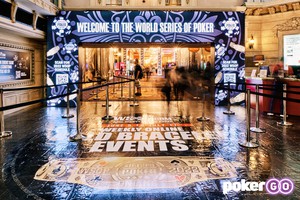 The main registration area is located in the Champagne Ballroom, near the front end of the Paris Convention Center. This office opens on Tuesday, May 30 at 9:00 am and will remain open 24 hours a day, non-stop, through July 18.
When you arrive, you must present your valid picture identification, Caesars Rewards card, and payment to enter events.
Step 3: Complete Your Registration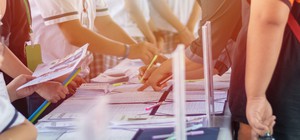 Once you have chosen your payment method and provided the necessary identification, you can register for the event(s) you wish to participate in.
The staff at the main registration area will be able to guide you through the process and answer any questions you may have.
Step 4: Choose Your Method of Payment
Methods of payment for the required buy-in(s) for WSOP events are as follows:
Cash
Credit/debit cards (Visa, MasterCard, Discover, or American Express)

Additional fees will be incurred on all credit/debit card/

TBIC

transactions.
Participants using credit/debit cards must have a valid ID that matches the cardholder's name present on the credit card used for the transaction.

Wire transfers drawn from the registrant's accredited bank account and made out to Participant or Paris
Paris or Bally's gaming chips

WSOP

Tournament Buy-In Chips or Tournament Buy-In Credit
Last verified: November 2023
Special Signup Offer
100% deposit bonus up to $1000!
Up to $100 in free play with first deposit
Top-quality software
Compete for

WSOP

bracelets & rings
Please play responsibly. If you or someone you know has a gambling problem and wants help, call 1-800
GAMBLER
.
Step 5: Pay the Buy-In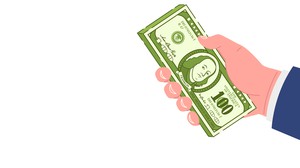 After completing your registration, you must pay the buy-in for the event(s) you have registered for.
The staff at the main registration area will be able to process your payment and provide you with the necessary confirmation and receipts.
Step 6: Enjoy the WSOP!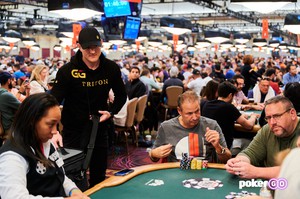 Congratulations! You are now officially registered for the WSOP 2023. Make sure to review the event schedule and plan your participation accordingly. The WSOP is a unique and exciting experience, so enjoy the games, meet new people, and have fun!
Check out our complete guide to learn more about the 2023 WSOP, including qualifiers and satellites, venue info, the full schedule, and more.