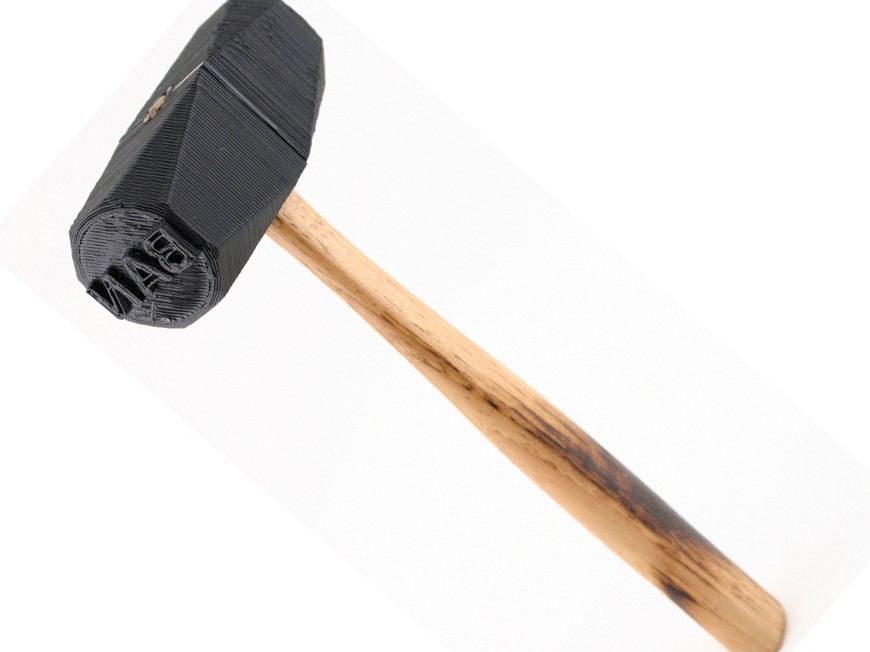 A group of cash game grinders, led by a well-known Las Vegas pro, want Howard Lederer banned from the Aria poker room.
Nick DiVella, a regular in the 5/10NL and 10/20NL games, is presenting a petition to players at Aria today. He said he had talked to upwards of 50 players who already agreed to sign it.
"We believe the casino has a moral and ethical obligation to bar Howard Lederer from playing in the poker room and should Aria casino fail to take immediate action we, the poker playing community, will be forced to boycott the poker room," the petition reads in part.
The former Full Tilt owner has played several sessions in the Ivey Room at Aria over the last month.
DiVella believes poker needs a governing body, and hopes his efforts lead to further action, perhaps similar efforts at Bellagio, where Lederer also has played.
"He doesn't deserve to play," DiVella said on Twitter. "Maybe this will be the start of a poker black list."
DiVella found success in poker by multi-tabling Rush games on Full Tilt, while a student at UNLV, and said it "tilts me to no end" to see Lederer walk into his favorite poker room.
"From the response I have gotten so far it seems like it will be a huge success," he tweeted.
Leon Wheeler, Aria poker room swing shift manager, said Wednesday that he was aware that some players were upset with Lederer playing, but he hadn't seen a petition. Divella said he would not ask employees to sign the petitition.
"We haven't taken a stance on (whether Lederer should be allowed to play at Aria)," Wheeler said.
Lederer, who made a public return to poker last month, playing in the biggest cash games in Las Vegas, was at Aria as recently as Sunday.
"Really, the issue has nothing to do with us," Wheeler said.
While Wheeler has the authority to ban individual players from the poker room in cases of improper conduct on the property, he said a decision on Lederer would ultimately be made by someone else.
Wheeler called Lederer's presence a "safety issue," perhaps for Lederer himself.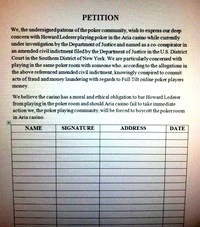 Nick DiVilla, Fair use When Lederer first returned to the tables, there were reports that Bellagio and Aria received death threat phone calls after he arrived to play.
Both casinos planted security guards in front of their respective glass-encased high-stakes tables.
The US Department of Justice has a civil suit against Lederer for more than $40m, and he has implied that some of his bank accounts may have been frozen by the DOJ as part of the ongoing case.
DiVella has said that he hoped poker players would refuse to sit with Lederer until Full Tilt funds were returned to US players.
In a settlement with the Department of Justice, PokerStars purchased Full Tilt and agreed to repay rest of the world players, while the government would reimburse US players.
The Poker Players Alliance said this week that the DOJ has made little progress in efforts to refund the money.
UPDATE: Upon his arrival, the Aria prevented DiVella from circulating the petition and gathering signatures while on the property.