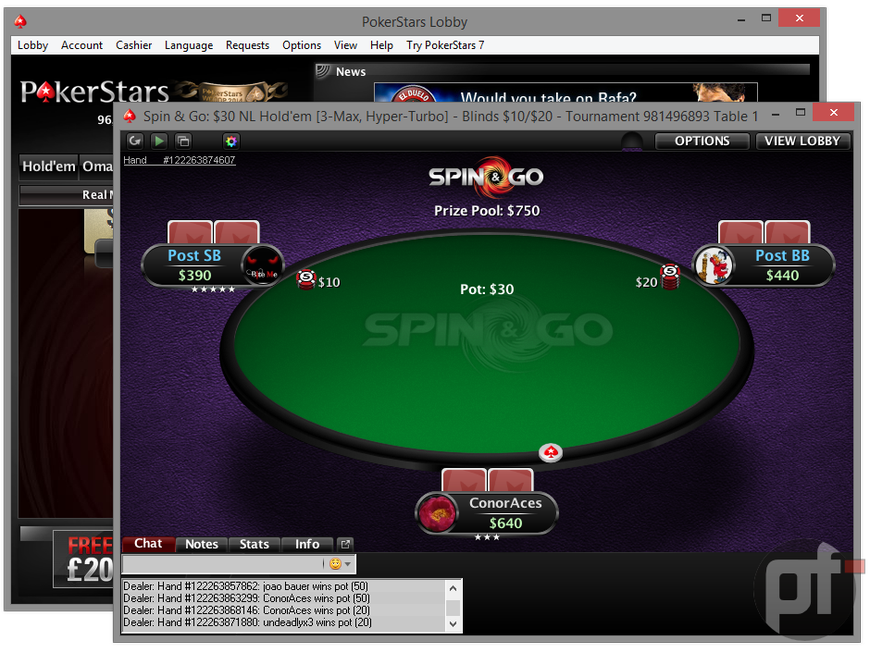 The big talking point in online poker in the last two weeks has been lottery sit and gos, which have been thrust into the consciousness of nearly every online poker grinder when the format debuted on PokerStars.com in late September.
The game has its proponents and its many critics, and the debate is fierce. Critics—like TiltBook founder and SNE grinder "Masuronike" who organized a petition to see the format removed—feel the game's variance make it effectively unbeatable, and the format could cannibalize liquidity and ultimately destroy the game of poker.
Defendants see the format as an exciting new innovation that can attract new players. Daniel Negreanu, PokerStars' highest profile pro, publicly championed the new innovation and fanned the flames when he said it was winning players that were destroying the game, not new formats.
Though its sponsored pros may have offered their personal opinions, PokerStars has so far stayed quiet on the issue. While it commented previously when the format was rolled out in regional markets—it prompted responses when the Spanish community also organized a protest—it has not issued any formal responses since its introduction on dot-com.
That changed this week when Baard Dahl, Ring Game Manager at PokerStars.com, responded at length and addressed many concerns.
Saving Online Poker
Dahl is direct in responding to criticism that PokerStars should be more mindful of liquidity when adding new formats.
"Anyone who has followed the online poker market over the past few years will recognize the fact that it is more and more difficult to get new players to the tables," responds Baard.
"When a new product comes along that captures the imagination of a wide range of players, it is not something that we can just pass on because we don't want to upset the regular players," he continues.
PokerStars is following the pack with Spin & Go. It is already offered on iPoker (as Twister) and Full Tilt (as Jackpots). Its major competitor in the French market, Winamax, is credited with the invention of Lottery Sit and Gos with its debut of Expresso earlier this year, where the format was immediately popular with its player base.
"If we had decided to stand pat with the current offering for the next couple years, chances are that soon your games would have been far more reg-filled and running less often than you will see now due to the addition of Spin & Gos," Dahl explains.
New Customers
One thing is clear—the format is popular, perhaps even exceeding PokerStars' expectations. When introduced in Italy it resulted in record tournament revenues and when introduced on dot-com there was a noticeable drop in cash game traffic. An infographic released by PokerStars over the weekend revealed that a staggering 7.3 million Spin & Go tournaments had been played in the first ten days.
"Spin & Gos are bringing literally tens of thousands of new and previously inactive players to the site," writes Dahl.
While Dahl admits that there was a reduction in volume of Sit & Gos on the site—a drop that was "surprisingly consistent" across all games—overall tournament traffic has increased significantly.
"If we include Spin & Gos in the numbers, we find that we have a huge increase in the total number of players who are taking part in the games," writes Dahl.
"It is difficult to predict how this will look in the future, but we will obviously be keeping a close eyes on the traffic and be ready to adjust the Sit & Go offering accordingly."