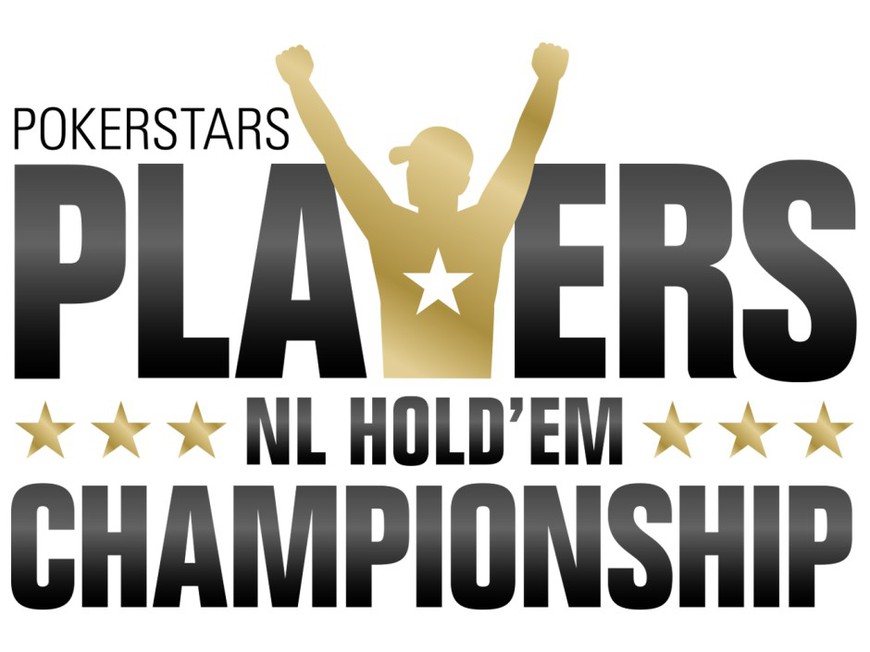 The global online poker giant, PokerStars, has awarded 160 Platinum Passes to its PokerStars Players Championship (PSPC) event which the company calls a "true celebration of poker."
The inaugural PokerStars Players NL Hold'em Championship (PSPC) will be held in the Bahamas over a five-day period from January 6, 2019. The buy-in has been set at $25,000, and there will be no rake or administration fee for the event other than the standard 2% staff deduction for that level buy-in. The company is on a mission to give away 320 free entries into the tournament through a myriad of paths both live and online.
Each Platinum Pass includes a $25,000 seat in the PSPC, six nights' accommodation at the Atlantis Resorts in the Bahamas and $2000 in travel and on-site expenses which will be credited upon player's arrival in the Caribbean. With 320 packages slated to be given away, that's $8 million directly added to the tournament prize pool, plus another $1 million which PokerStars has committed to adding to the first place prize, and an additional $1.6 million in the form of travel and accommodation expenses.
Why Play on PokerStars?

Sign Up Today »
Largest player base in the world.
Home of Spin & Go, Power Up and lots of other unique game variants.
Biggest weekly tournament schedule around.
PokerStars is anticipating 600 to 800 players will attend the PSPC, Poker Industry PRO was informed last year—meaning a total prize pool of $16 million to $21 million (including the $1 million additional prize money) would be created, with the winner taking home close to $4 million. Indeed, if that many players attend, this would make it the biggest $25,000 buy-in poker event in history, easily surpassing PokerStars' own record set at the PCA Main Event in 2011 which had a $15.1 million prize pool.
Details on the PSPC were first announced by Daniel Negreanu via a live-streamed event during the PokerStars Championship in Prague, Czech Republic in December 2017. Along with the announcement of the PSPC, PokerStars also announced that it would be resurrecting the flagship European Poker Tour (EPT), Latin American Poker Tour (LAPT), and Asia Pacific Poker Tour (APPT).
The first Platinum Pass was awarded to Mihai Manole from Romania during the PSC Prague event. Since then more than one hundred players have won Platinum Passes in various ways including winning a Sunday Major or online tournament series, via a promotion or challenge, by winning the Main Event at a PokerStars Live festival, random "wild card" picks at the tables, last longer competitions and more.
PokerStars and its Team Pro ambassadors are also giving away Platinum Passes to their fans through fun, creative contests and challenges such as Jaime Staples' "Your Ultimate Sweat" challenge where contestants can create their own challenge to be scored on Personality and Creativity; Liv Boeree and Igor Kurganov's "Next Great Poker Minds" where they offer a series of quizzes and puzzles that challenge the skills necessary to be successful at poker; Daniel Negreanu and Lex Veldhuis are encouraging their followers to engage in philanthropic efforts.
Jason Somerville, world's most popular poker streamer, is hosting a contest to find the "Next Great Twitch Streamer" in conjunction with his company Run It Up. Jeff Gross along with popular vlogger Andrew Neeme has set up five vlogging challenges over five weeks. Jennifer Sahade, two-time United States Women's Chess Champion and poker star, is hosting a competition where she invites her fans to create a new game with aspects of both poker and chess. Maria Konnikova, an author, journalist, and PokerStars ambassador who started out writing a book about poker and ended up winning a Platinum Pass of her own, is looking for someone to tell their own compelling poker story.
The duo of Fintan Hand and Ben Spragg have already announced their Platinum Pass winner as has Andre Akkari, and Felix Schneiders is also expected to announce his winner soon.
Interesting Facts About the
PSPC
Over $4.5 million worth of Platinum Passes have yet to be awarded—meaning 160 passes will be given away in the next 120 days.

PSPC

could be the biggest $25,000 buy-in poker event in history.
Out of the 160 Platinum Pass winners so far, 67 players have won passes from playing online at PokerStars.
PokerStars Live Events have awarded 87 Platinum Passes.
The average age of Platinum Pass winners is 34 years old. The youngest player to win a pass is 20 years old and the oldest is John Mokhtari, 76 years old from the

USA

.
Players from over 40 countries have won the Platinum Pass including the

USA

, Spain, Italy, France, India, China and even Mongolia.
Russia and Brazil have the most players attending

PSPC

with 14 each, closely followed by France with 13 winners.
Seven Women have won a Platinum Pass including PokerStars Ambassador Maria Konnikova and

PCA

Main Event winner Maria Lampropulos.
Maria Konnikova is the only PokerStars Ambassador to win a Platinum Pass so far and the first woman to win the $30,000 prize.

How and Where will PokerStars be Giving Away Platinum Passes?
The ongoing

EPT

Barcelona is awarding a total of 10 Platinum Passes at the

EPT

tables and another three for the viewers watching the live stream of

EPT

Barcelona.
Seven Platinum Passes will be awarded at the upcoming PokerStars World Championship of Online Poker (WCOOP).

WCOOP

will run from September 2-17.
PokerStars Ambassadors will be giving away 21 Platinum Passes by the end of this year.
More than 10 Platinum Passes will be given away during the Moneymaker

PSPC

Tour including two at Run It Up Reno and one for New Jersey online players. So far two Platinum Passes have already been awarded at live Moneymaker

PSPC

tour. Run It Up Reno will run from October 19-29.
Nine Platinum Passes are up for grabs at the upcoming PokerStars Live Events. Five will be given during

EPT

Open Sochi (September 21-29), three at Megastack Events, and one at

EPT

Prague (December 7-18)
The winning team of the upcoming

GPL

India Season 1 will take home five Platinum Passes. The finals will take place during September-October.
Over 10 lucky players will win Platinum Passes at PokerStars online poker site randomly.