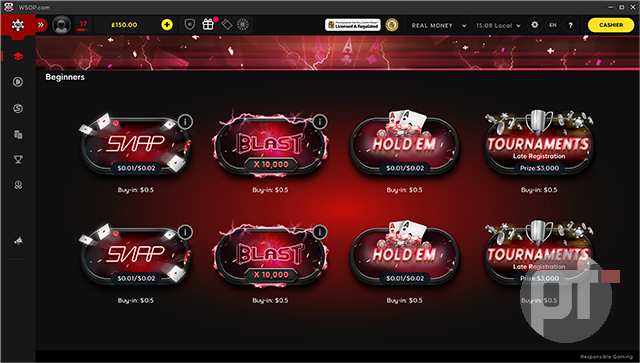 If I have learned anything about the US market, it's that you can never really handicap it.888poker has reiterated its intention to launch its WSOP Pennsylvania and WSOP Michigan online poker rooms in the coming weeks—and it will go ahead with its plans whether or not it can share liquidity between the two states.
There are a few weeks left for the DOJ to appeal the Wire Act ruling that would allow for interstate player pooling, but 888 insists the launches will go ahead regardless of that outcome.
The goal to go live by the end of H1 was first put forward in February. Earlier this month, that goal was reiterated by 888 executives during a Q1 trading update with investors.
That deadline is fast approaching—but 888 is still confident of making it a reality. In an exclusive interview for Poker Industry PRO, to be published in the coming days, 888 Holdings' Senior Vice President and Head of US Yaniv Sherman said that project was "still on track … if not H1, soon after. It's still pending a few regulatory approvals."
Asked if the launches were dependent on shared liquidity being available, Sherman stated, "No. We're actually working on the assumption that it wouldn't," adding that, "we'd like to naturally be pleasantly surprised, but both launches we assume [will be] standalone."
Nevertheless, 888 is sure to be keeping a keen eye on the legal situation. The ability to join players from PA and MI would be a huge step forward for regulated poker in the US. As the operator of the country's only shared liquidity pool, it could steal a march on rivals PokerStars and BetMGM by including its players in New Jersey, Nevada, and Delaware.
WSOP

.com USA
: The world's most recognizable poker brand is legal in
Nevada, New Jersey
,
Pennsylvania
, and
Michigan
!
Massive Value

100% deposit bonus up to $1000 + $50 in free play
The only online poker network that spans across multiple states
Compete for real

WSOP

bracelets and rings in official online events from your own home
Frequent reload bonuses and lucrative monthly promotions
Another big selling point for 888 is its cutting edge Poker 8 software. The platform has been rolling out across the globe for the last couple of years, but players in PA and MI will be the first in the US to have the platform.
Sherman was understandably reluctant to predict whether the DOJ would make any formal appeal before the mid-June deadline. In the PRO interview, he strikes a cautious tone.
"Well, it's never done until it's done … and again, I can only read the tea leaves on what I see and the overall notion," he opines. "If I have learned anything about the US market, it's that you can never really handicap it."
However, he remains sanguine that things are moving in the right direction.
"We're hoping that they let the market evolve and the players to finally get in the large player liquidity," he said. "So, I'm optimistic."
If the poker rooms do end up launching separately, it seems likely that the Pennsylvania online poker operation will go live first. But if that were to happen, Sherman stated that online poker in Michigan would follow in a matter of weeks.
It is impossible to be exact about dates. The launches are tantalizingly close yet remain just out of reach. Sherman appears as impatient as anyone to see the project come to fruition.
"I can't give a day right now," he said. "The project's already in certification, and that's dependent on the regulator. It's being certified by a third-party lab and then by the PGCB and the MGCB. They don't give me dates, so I can only assume."
But his enthusiasm is undiminished, and he remains positive that whatever happens in the coming weeks, shared liquidity will happen, sooner or later: " I'm just extremely excited about it. It's been long overdue."
The appeal period for the January Wire Act ruling expires in June.
PRO's full interview with 888 Holdings' Senior Vice President and Head of US, Yaniv Sherman, where a range of topics on the operator's strategy for online poker, casino and sports in the United States, will be published exclusively for subscribers in the coming days.