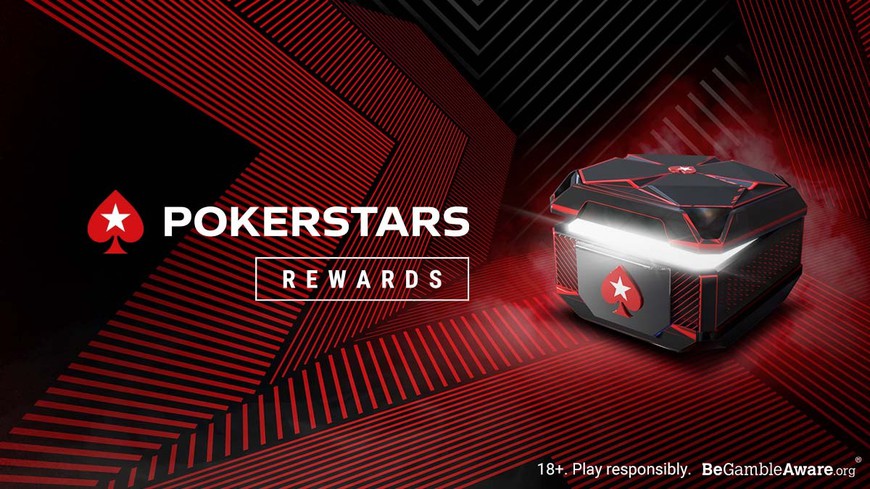 After the three-month trial period, PokerStars is rolling out its new and improved rewards system for players across almost all markets.
The new program features rewards that can go up to 65% of all rakeback and tournament fees paid by the players, returned via Chests and Monthly Challenges that will now be open to all players.
This change represents a significant improvement in comparison to the rewards program that was in effect until now and marks a significant shift in the operator's policy. With this, PokerStars will come very close to the golden era several years ago, when high-volume players could get up to 70% rakeback by obtaining the storied Supernova Elite VIP status.
In addition to being more generous, the new system is more transparent. Players now have a clear view of what their targets are at any point and the progress bar will make it easy to see how many chests still need to be unlocked to upgrade to the next level. There is no randomness as to what prize is stored in each Chest.
Points will be awarded across all poker games and stakes as well as other products offered by the operator (casino and sports).
PokerStars.com
: The world's largest, most trusted, and most regulated online poker room in the world.
For more than a decade, PokerStars has led the industry with the best software, largest player pool and safest environment to play
Great Welcome Bonus: $30 freeplay on your first deposit, letting you play real money games for free, or a huge 100% up to $600 deposit bonus
Home of the Sunday Million,

WCOOP

& SCOOP, Spin & Gos and more
Rewards Chests & Monthly Challenges
The Chests system remains in place as the foundation for Stars Rewards, but it is now offering much higher returns. Player rewards start at 15% and go up to 25%, depending on level a player achieves.
However, in the new model, all players will progress through the levels at the same rate—unlike before, where rewards progress was calculated on the individual basis.
There is no more randomization either. Chests' values are now fixed, ranging from $0.50 to $250. Players will also fill up the progress bar much quicker: now they will earn 100 points for every $1 paid in rake and tournament fees.
This is a significant improvement since, in the old model, when players would only receive 45 points for $1 paid in MTT fees.
PokerStars New Chest Values
| Chest Level | Chest Value | Reward Value | Monthly Poker Challenges Cashback Up to % | Total Rewards When Combined % | Reward Points Required | Rake Required | Number of Chests to Move Up |
| --- | --- | --- | --- | --- | --- | --- | --- |
| Blue | $0.50 | 15.00% | - | 15% | 333 | $3.33 | 5 |
| Bronze | $1.50 | 16.00% | - | 16% | 935 | $9.35 | 5 |
| Silver | $5 | 17.5% | 40% | 57.50% | 2850 | $28.50 | 7 |
| Gold | $20 | 18.50% | 40% | 58.50% | 10,800 | $108.00 | 7 |
| Diamond | $75 | 20.0% | 40% | 60.0% | 37,500 | $375 | 10 |
| Black | $250 | 25.0% | 40% | 65.0% | 100,000 | $1,000 | N/A |
The second important change to the rewards system has to do with Monthly Challenges. While these were offered in the past as well, they were only available to select players.
Moving forward, all players on silver tier or higher Monthly Challenges, allowing them to earn up to an additional 40% in rakeback.
There is a bit of clarity lacking when it comes to Monthly Challenges. It seems that most players will be able to get up to 40% in rakeback by achieving custom targets. However, for a small percentage of top-tier players, this number could be capped at 10%.
Geographic Restrictions
This is one of the biggest rollouts in PokerStars history—the new program is coming to almost all its jurisdictions around the world.
There are a few major exceptions: PokerStars USA markets (PokerStars NJ, PokerStars MI and PokerStars PA) are excluded; PokerStars India and PokerStars Italy too, for now. However, it seems likely that the system will deploy in these markets in the near future.
The system is deployed almost everywhere else: players on the dot-com and dot-EU sites and most country sites on the international shared liquidity market are explicitly included: Bulgaria, Estonia, France, Romania, Germany (Schleswig-Holstein) and the UK.
The system is also live in Greece and the Czech Republic, though Monthly Challenges are not available here due to local regulations.
One country excluded from the list is Denmark; this seems like an odd omission and could be corrected later.
A Major Shift in Operator's Policy?
With PokerStars now offering rewards reaching up to 65% in rakeback at the top end, the operator has challenged other major industry stakeholders such as GGPoker and partypoker, which also offer similar levels of return.
The change represents a significant shift in the operator's policy and return to old values from the glory days of the online poker giant. The move should help PokerStars reclaim its position as the global market leader in terms of cash game traffic, which is currently being seriously threatened by GGPoker, the operator's biggest competitor.
The new rewards system is being launched after a trial period that lasted for three months and was offered to about 20% of all players. During this period, the operator conducted surveys and asked for players' opinions before going with the global rollout.
Not surprisingly, the response from the community was overwhelmingly a positive one.
"Listening to community feedback, we know our players want more rewards, more ways to earn rewards, more transparency and simplicity. Our recent trial program was not only very positively received – overall we saw a 78% jump in satisfaction scores for the players participating, but it also gave us more ideas about how to make it even better," said Severin Rasset, Managing Director of Poker at PokerStars.
All players will be automatically enrolled into the new program, so there is no need to manually opt in or go through any additional procedures.