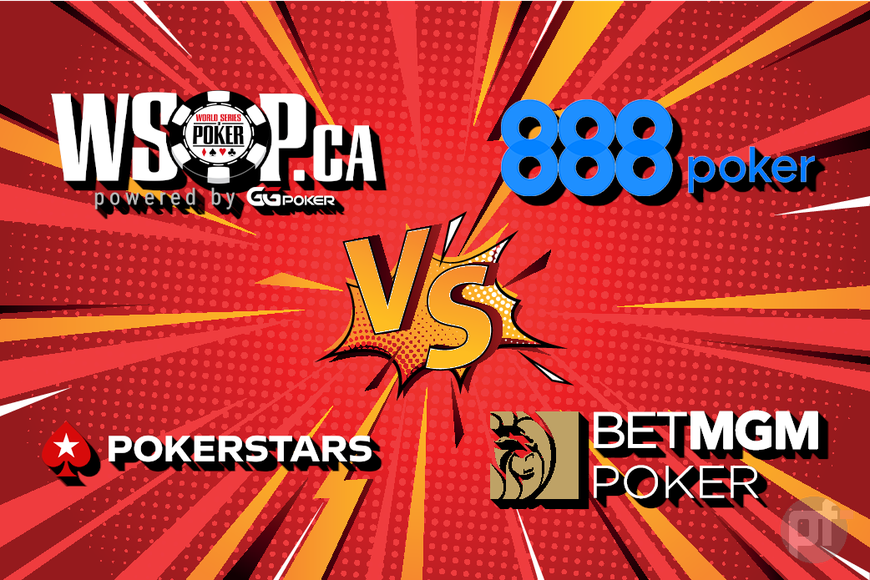 The regulated real money Ontario online poker market has been live for nearly a year. In just nine months, the market has seen six online poker rooms and four distinct player pools, making it one of the most competitive segregated jurisdictions in the Northern American market.
888Poker Ontario was the first out of the gate in Canada's largest province, launching on April 4, the day the regulated market first opened. It was followed by the BetMGM Poker Ontario app and its sister brands, partypoker Ontario and bwin Ontario, all three sharing the same player pool, going live later that month.
A couple of months later, PokerStars Ontario entered the fold, going live in late June. The most recent addition — WSOP Ontario, powered by GGPoker — made its long-anticipated debut on September 30.
Ontario online poker rooms:
MTT

Offerings Highlights
WSOP

powered by GGPoker offers the biggest guarantees
PokerStars Ontario has a wide variety of tournaments
BetMGM also offers wide tournament options, including on-demand MTTs
888poker is the only room that spreads the popular Mystery Bounty format
Ontarians have plenty of options, with six unique online poker rooms and four discrete networks. So how does one pick where to play? Here's where we come in — we will compare and contrast each operator's multi-table tournament (MTT) offerings in the province to determine which operator offers the very best MTTs in Ontario.
Ontario Online Poker

MTT

Comparison
Operator
Distinction

WSOP

.ca
Multi Flight MTTs
PokerStars
Mixed Games
888poker
Mystery Bounty
BetMGM
On-Demand Bounty Tournaments
WSOP

Ontario

Since WSOP, powered by GGPoker, opened its doors in late September, the operator has been setting the virtual felts on fire. It is the only room where Ontario online poker players can win esteemed WSOP Gold Bracelets and Gold Circuit Rings.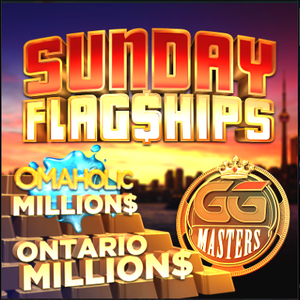 It wasted no time in turning up the heat. Immediately after the site launched, it ran the WSOP Online Circuit Series, offering Ontario online poker players their first shot at winning gold rings from home, soon followed by its inaugural online bracelet series.
The site doesn't just offer coveted gold WSOP jewelry; when it comes to promised prizes, the room provides the absolute biggest guarantees in the province. The ongoing WSOP Winter Circuit Series guarantees $5 million — the largest in Ontario yet. Its Sunday flagship tournaments are the most ambitious in Ontario, with combined guarantees of over $200,000.
The marquee GGMasters — a freezeout tournament with an entry fee of $150 that promises $50,000 in prize money — requires 363 players to avoid an overlay. The Ontario MILLION$ is even more ambitious, sporting a six-figure guarantee of $100,000 for a buy-in of just $50 every Sunday.
Standout tournaments of
WSOP

Ontario's

MTT

Schedule:
$50 Ontario MILLION$, $100K Gtd
$150 GGMasters, $50K Gtd
$210 Omaholic MILLION$, $50K Gtd
$250 Sunday Deepstack, $150K Gtd
Want to play big and try to win big? Click here to sign up for WSOP Ontario and start chasing those generous guarantees and gold bling.
PokerStars Ontario
PokerStars is known worldwide for offering first-rate tournaments. It always puts on an impressive display of online MTTs thanks to its ability to bring in an array of formats and structures, and in Ontario, it is no different.

PS Ontario has the most comprehensive tournament offerings compared to its rivals. The site supports a variety of poker variants, including mixed games, draw games, stud, and more. Guarantees at the Red Spade are by no means modest; in fact, it is the only site that offers high-guaranteed tournaments with single flights and limited re-entries.
Highlights include the Sunday Special, guaranteeing $40,000 for a buy-in of just $100. The $500 buy-in Sunday Super High Roller guarantees $20,000, and the $50 buy-in PKO edition Battle Royale guarantees $8000 every Sunday.
In terms of quantity, PokerStars Ontario has, so far, run the most in the province, with half a dozen series already under its belt. Its flagship championship series ONCOOP — The Ontario Championship of Online Poker — is one of the most prestigious tournament series in the province. The inaugural edition gave away nearly $2,000,000 in prizes.
Standout tournaments of PokerStars Ontario's
MTT

Schedule:
$100 Sunday Special, $40K Gtd
$500 Sunday Super High Roller, $20K Gtd
$200 Super Tuesday, $12K Gtd
$50 Battle Royale, $8K Gtd
So many different tournaments, so little time. Sign up for PokerStars Ontario and start exploring its wide range of MTTs.
BetMGM Poker Ontario
BetMGM Poker Ontario was the second to enter the market, along with its sister skins —partypoker and bwin. Regarding tournament offerings, there are no shortages of MTTs to be had, as the room spreads over 250 tournaments every week.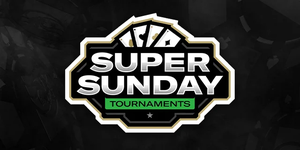 The BetMGM forurnaments are also quite accessible to a wide variety of players, as the buy-ins start at just 55 cents and go up to $530. The operator has also been adding plenty of new tournaments regularly.
When it comes to running big tournament series, BetMGM has not been as frequent as its competitors, but it shouldn't disappoint players as the room offers such a wide variety of MTTs to choose from. Highlights of the schedule include The Super Sunday boasting $10,000 in guarantees for a buy-in of $109.
Those that can afford high-priced games have the Sunday High Roller as the option promising $15,000 every Sunday, costing $530. Every day, the site runs the Daily C-Note, guaranteeing $5000 for a buy-in of $109. The room also supports on-demand bounty tournaments that kick off as soon as three players sign up.
Standout tournaments of BetMGM Poker Ontario's
MTT

Schedule:
$109 The Super Sunday, $10K Gtd
$530 The Sunday High Roller, $15K Gtd
$109 The Daily C-Note, $5K Gtd
$55 The Super Sunday, $3K Gtd
Sign up for BetMGM Poker Ontario and check out all the exciting MTT options this room offers.
888poker Ontario
888poker was the first room to enter the province legally, and despite the first mover advantage, it deals fewer cash game hands than its rivals. However, for tournament guarantees, 888 is quite generous.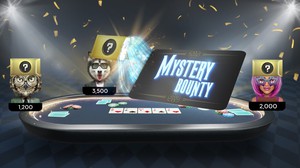 Its Sunday flagship tournament, Sunday Ontario, promises $30,000 in prize money for a buy-in of $109 and nearly matches the guarantee of PokerStars' Sunday flagship tournament. For those with deep pockets, the site runs a $525 buy-in Sunday High Roller with $10,000 guaranteed prize money.
It is also the only room that offers Mystery Bounty tournaments in the regulated Ontario online poker market. The schedule supports multiple Mystery Bounty tournaments, including a daily edition guaranteeing $10,000 for a buy-in of $109. On Sundays, a $55 buy-in Mystery Bounty tournament runs with $5000 in guaranteed prize money. The site also hosts occasional tournament series with decent guarantees.
Standout tournaments of 888poker Ontario's
MTT

Schedule:
$109 Sunday Ontario, $30K Gtd
$525 Sunday High Roller, $10K Gtd
$109 Mystery Bounty, $10K Gtd
$55 Sunday Mystery Bounty, $5K Gtd
It's no mystery that 888poker offers some great tournament action. Sign up here and start playing.
Conclusion: Which Ontario online poker room has the best
MTT

offerings?

Here's a breakdown of what we recommend:
In terms of total guarantees,

WSOP

Ontario has the best tournament offerings in Ontario.
For those looking for variety, including Mixed and Draw games with decent guarantees, PokerStars is the perfect option.
For those that want to play out the trendy Mystery Bounty with huge bounties, 888poker Ontario is the only room that supports the format in Ontario.
For those with a tight budget and looking for a wide variety of No-Limit Hold'em tournaments, BetMGM Poker Ontario would be an ideal choice.
To dive in deeper, check out our four comparison tables below that might help you pick out the best site for you. If you're interested in the biggest guarantees, this is what each site offers regularly:
Operator
Tournament
Buy-in (

CAD

)
Gtd (

CAD

)
Format
Entrants Needed

WSOP

.ca
Ontario MILLION$
$50
$100,000
Multiple Flights
2174
PokerStars
Sunday Special
$100
$40,000
Up to 5 Re-Entries
436
888poker
Sunday Ontario Major
$109
$30,000
Unlimited Re-Entries
300
BetMGM
The Sunday High Roller
$530
$15,000
2 Re-Entries
30
If you're a high-roller player, here's the highest buy-in tournament on the schedule of each site:
Operator
Tournament
Buy-in (

CAD

)
Gtd (

CAD

)
Format
Entrants Needed

WSOP

.ca
GGMasters HR Winter Freezeout
$1,050
$150,000
Freezeout
150
PokerStars
Sunday Super High Roller
$500
$20,000
Up to 5 Re-Entries
43
888poker
Sunday High Roller
$525
$10,000
Up to 10 Re-Entries
20
BetMGM
The Sunday High Roller
$530
$15,000
2 Re-Entries
30
Each site also has one clear flagship Sunday tournament — their tentpole event each week aiming to attract players. Here's what each site offers:
Operator
Tournament
Buy-in (

CAD

)
Gtd (

CAD

)
Format
Entrants Needed

WSOP

.ca
GGMasters
$150
$50,000
Freezeout
363
PokerStars
Sunday Special
$100
$40,000
Up to 5 Re-Entries
436
888poker
Sunday Ontario Major
$109
$30,000
Unlimited Re-Entries
300
BetMGM
The Super Sunday 100
$109
$10,000

PKO

, 2 Re-Entries
100