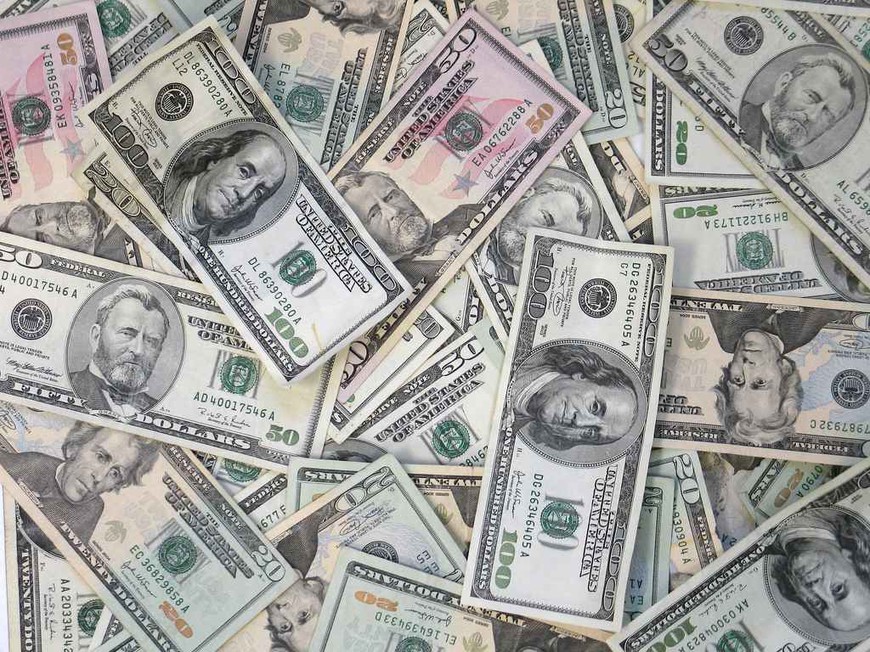 Last Sunday, the Winning Poker Network (WPN), a non-US regulated offshore internet poker site, held the first $1 million guaranteed tournament open to US players since Black Friday—fittingly, it was won by "ForTheNguyen" who comes from Oregon.
The event was considered a success with almost 1,800 players entering the tournament, producing a prize pool of $1,028,540. FortheNguyen's first prize payment was a massive $200,000.
The tournament was widely promoted, and WPN even introduced a new way of satelliting into the event via "Spin To Get IN," a slots game where players had the chance of winning tickets for the big event. Twenty one players won their seat this way, paying less than a $1 each to do so.
Legal Poker in the US
Apart from in a handful of states, there is little in the way of federal laws that prevent players from playing online poker from the US. However, offering online poker is less of a legal gray area. Since the events of Black Friday, the US Department of Justice (DOJ) has not prosecuted any offshore sites simply for offering online poker.
The acknowledgment that the Wire Act only applies to sports betting and not to online poker may have contributed to the lack of any such prosecutions. However, it has also led to billionaire Las Vegas Sands owner Sheldon Adelson's lobbying efforts which have resulted in the proposed Restoration of the Wire Act (RAWA) which will get a Congressional hearing in March.
The main impediment to offshore sites offering online poker has been the Unlawful Internet Gambling Enforcement Act of 2006 (UIGEA), which makes it illegal for financial institutions to process transactions involved with non-US regulated gambling sites.
Cashouts Are Slow at Offshore Poker Rooms
ForTheNguyen may well find WPN CEO Phil Payton knocking at his door with a suitcase full of cash in order to pay him his winnings.
Difficulties in receiving payouts from offshore poker rooms that continue to accept US players mean that players have to wait longer to receive their winnings, and pay more for the financial transaction processing than players in the rest of the world.
Journalist John Mehaffey issues a monthly Offshore Payment Processing Report which rates the WPN poker rooms Americas Cardroom, Black Chip Poker, and True Poker at an A- grade.
Players at these rooms have to wait around three weeks to receive a check for cashouts up to $2,995—faster payouts are available, but come with a steep fee. At that rate it would take more than a year for ForTheNguyen to collect his $200,000 in winnings.
Offshore Sites Further Obstruct Passage of Online Poker Laws in the US
Even with such restrictions on collecting money from these offshore sites, players are flocking to them in droves.
Data from Poker Industry PRO (provided by PokerScout) shows that US-facing offshore sites have out performed the global online poker market since Black Friday. What is more concerning for the US market is that while traffic in US regulated markets has dropped more than 20% in the last year, traffic at the non-US regulated sites has increased by almost 25%.
Dwindling revenues in markets that have regulated online poker serve as ammunition for online poker opponents who paint a picture with little upside to increasing the ways people can gamble in their state. This makes it increasingly difficult for proponents of regulating online poker to make a case for regulation.
While there are less impediments to registering and playing on these offshore sites—for example, there are no Know Your Customer requirements where players must provide Social Security numbers—other factors are in play that make these risky unregulated sites more attractive to players.
What makes Offshore Sites so Attractive to US Customers?
A large part of the reason that offshore operators are flourishing to the extent of being able to offer tournaments with a $1 million guaranteed prize pool is that such a large number of states have failed to agree to regulate their own online poker market, and Congress has failed to support federal legislation in this area.
The truth is that the vast majority of Americans have no regulated choices when it comes to playing online poker.
But offshore sites are popular even in the markets that have regulated online poker. A big reason these sites continue to attract players from markets that also offer regulated online poker games is liquidity.
The more players that are playing on a site, the more games are readily available and the bigger the prize pools grow in online poker tournaments. When players have to choose between a regulated online poker room that may not offer the the games or stakes they want to play, and an offshore room that boasts nearly 10 times the traffic and has bigger prize pools, the choice is not alwyas in favor of the regulated operators.
The US Needs Regulated Online Poker
Poker players in Delaware, Nevada and New Jersey have access to state regulated internet poker. They can play at online poker rooms licensed in their home state, and know that their operator has had to undergo a through vetting process in order to get a license. They have a choice.
Responsible gaming measures, security for the money in player accounts, and honest games are all incentives to play on the state regulated sites rather than risking playing with an offshore operator.
US players who deposited on Lock Poker know very well there is a risk when playing at unregulated sites—many have given up hope of ever seeing their money again.
Part of the solution must undoubtedly be to stop US players in search of online poker from sending their dollars offshore. Part of the way that could be accomplished is through regulation.
Several recent bills have included provisions to fund law enforcement efforts to help curb the flow of American dollars to these offshore sites. Without proper regulation, regulated operators will struggle to compete for US online poker customers, and in turn make passing legislation less appealing.