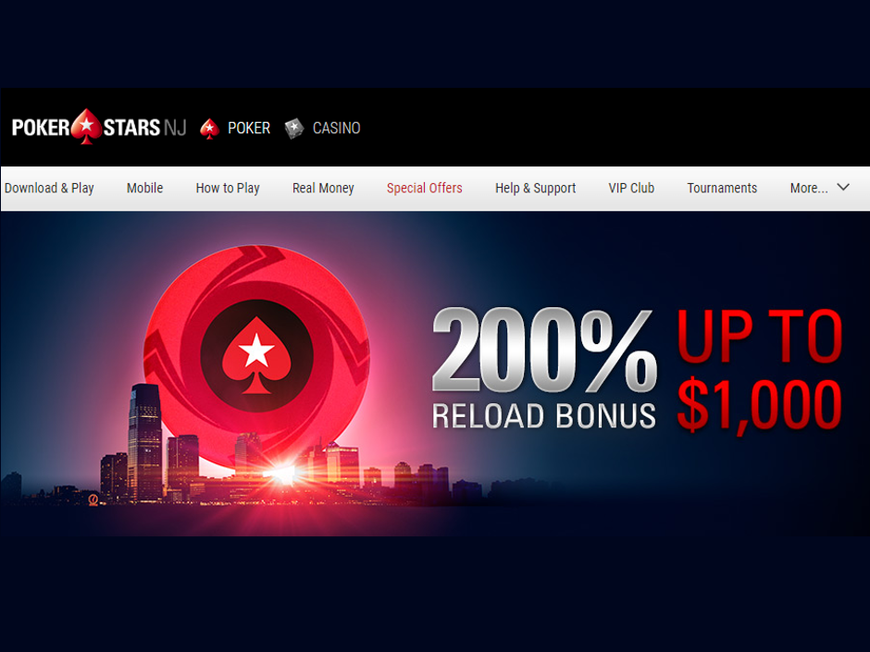 It is rare that PokerStars must look up at a market leader.
For well over a decade, PokerStars has been the world's leading online poker brand. Up until now, the company has been the market leader in every jurisdiction it operates with the exception of France where French online poker provider Winamax is the top operator. Meanwhile, companies like partypoker and 888poker have had their hands full with staying competitive and doing their best to capture a piece of the worldwide market share.
PokerStars in the US
When PokerStars launched in the regulated market of New Jersey in March of 2016, they were instantly leaders once again. The brand entered the US online poker market and quickly established itself as the top dog in the Garden State.
This week though, things have changed and PokerStars is being forced to change as well.
The introduction of WSOP.com's new tri-state player pool has helped it become the largest regulated online poker site in the US. PokerStars' inability to obtain a presence in Nevada (due to legislative restrictions on companies and their assets that offered wagers in the state after UIGEA and before the explicit legalization of online poker) and Delaware (which employs a single online poker platform provider for all of its licensees) has put it at a significant player disadvantage, one that has caused it to fall into second place in New Jersey in terms of cash game player traffic.
According to the data provided by GameIntel and reflected on the Poker Industry PRO Data platform, WSOP.com has seen a surge in traffic that is dwarfing that of PokerStars NJ. As of May 1 (when the tri-state player pool went live), WSOP.com is soundly in the lead.
WSOP.com has unveiled new tournaments, new guarantees, and even the ability for New Jersey residents to play for bracelets in the upcoming 2018 World Series of Poker which begins on May 29.
PokerStars' Aggressive New Promotion in New Jersey
Even though PokerStars may be at a competitive disadvantage, it certainly has not given up on trying to remind players why it has been so successful in the past. In the face of its biggest test in the New Jersey market to date, its latest promotion for existing players is its most aggressive in two years.
The offer, which is available to all residents of New Jersey through May 14, is a 200% reload bonus of up to $1000. The new offer stands to be double that of previous offers in both dollar amount and the percentage of the match. Rather than being a one-time deposit offer, players can continue to deposit in amounts as small as $20 and, using the promo code 'BOOST', the deposit (up to a combined total of $1k) will qualify for the offer.
The unlocking of the bonus involves a standard earning of VPPs. For every 100 VIP Player Points earned playing real money games, PokerStars will release $5 of the bonus into a player's account. According to PokerStars, the bonus works out to be at least 27% rakeback. Players have 75 days from the date of any deposit to clear the full bonus.
PokerStars faces a rough rise back to the #1 spot in New Jersey as long as WSOP.com has additional access to players. That said, relief may soon be on the way in the form of the fourth state to embrace online poker: Pennsylvania.
Unlike Nevada where PokerStars is subject to "bad actor" and "tainted asset" clauses, in Pennsylvania PokerStars will be able to get in on the ground floor. Should PokerStars get involved in the Pennsylvania market, which officials from the company have indicated it will, it will then be able to create a shared player pool with its New Jersey client once Pennsylvania regulators decide to join the other states in sharing player liquidity.
With more players begetting more players, the ability to follow in WSOP.com's footsteps of increasing liquidity by bringing together larger groups of players could put PokerStars back in the driver's seat in the not too distant future.
For those looking to wager on games other than poker, Betfair online casino NJ offers plenty of options. Its full slate of games has made it a popular choice with players.