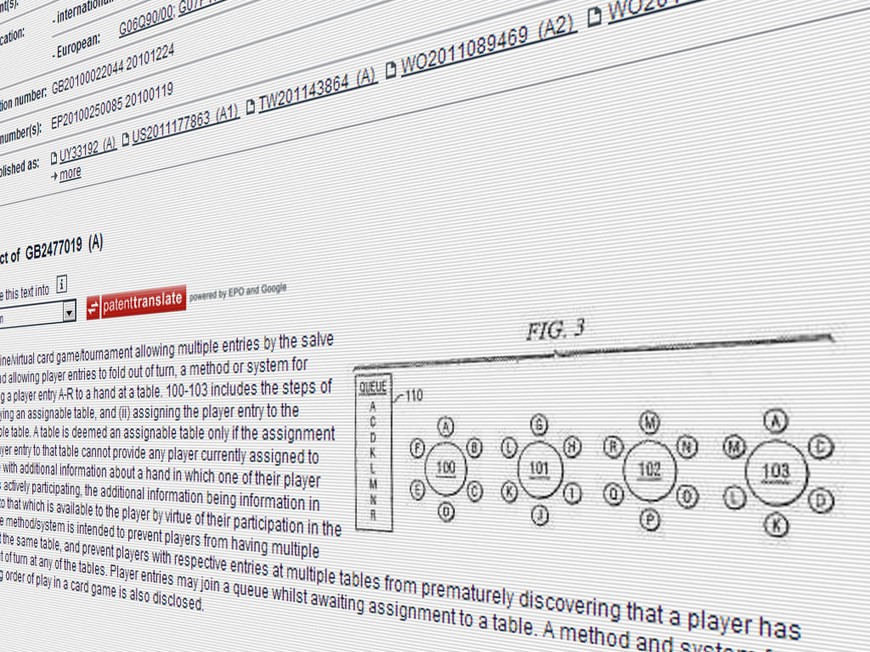 PokerStars plans to pursue a strategy to enforce the intellectual property it now owns following its purchase of Full Tilt. Its Rush Poker patent application will be considered alongside its existing Zoom Poker applications to co-ordinate an "enforcement strategy" for its fast-fold poker products.
In a statement to pokerfuse, General Counsel for PokerStars Paul Telford said:
We are doing a full review of our Rush patent applications and will cross reference these with our existing Zoom patent applications to ensure we have broad protection in the area of "fast fold poker." If necessary, we will use these patents to protect the inventive elements of the Rush and Zoom products and are working closely with our legal advisors to develop a co-ordinated patent enforcement strategy.
Fast fold poker now accounts for a significant share of the cash game market, and most poker sites offer their own product. Microgaming has Blaze Poker, iPoker has Speed Hold'em and PartyPoker has FastForward. Two independent fast-fold networks also exist: Instadeal, best known through skin Terminal Poker, and Fast Poker by Relax Gaming.
Back in April, it was estimated that one in four online cash game poker hands was a fast-fold hand. Since then, with the launch of competing products, this share is likely to have increased. Given such large-scale adoption of the product among players, it is entirely possible that Full Tilt's intellectual property could be worth more than the $731m Stars paid for the entire company if patents are approved and enforced.
However, at the moment fast-fold poker patent applications from PokerStars and Full Tilt remain unapproved, and competitors with their own fast-fold products remain skeptical over their validity.
Instadeal CEO Per Hildebrand has been quoted as saying such patents are "simply unenforceable" and has commented scathingly on PokerStars strategy: "funny part is that their lawyers once must have concluded that the product is not patentable as they launched Zoom and now want to argue that it is."