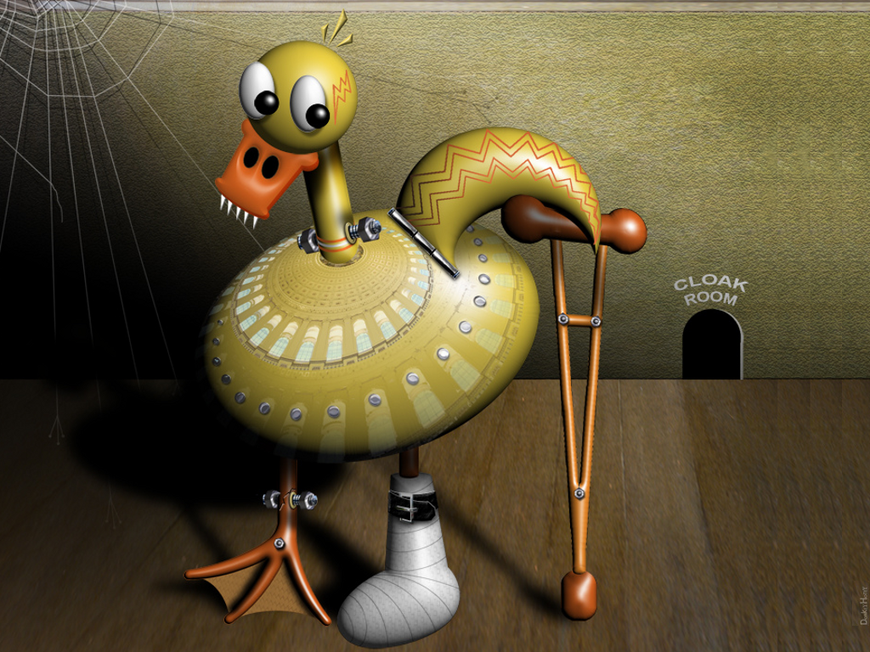 What chances does the Reid/Kyl bill have in the lame duck? Which bills should poker players watch as the year winds down, and where is opposition likely to emerge? Those and related questions are the focus of this guide to what could be an historic session of Congress for online poker players.
Basics of the 2012 lame duck session
Congress' lame duck session officially starts when the Senate resumes in mid-November and ends with the inauguration of a new Congress in early January. Practically speaking, it has already begun.
How did the elections impact the contours of the 2012 lame duck? One analysis from Politico argues positions could harden in the lame duck as both parties claim an election vindication of their platform. But another notes that the incoming Congress appears more polarized than the status quo, increasing the chances for lame duck action. While opinions are mixed, the general consensus is that the elections improved the odds for legislative progress in the lame duck.
What are the chances for the Reid/Kyl bill in the lame duck?
Ask ten people and you'll get ten answers. Rich Muny of the PPA has repeatedly said it's a coin flip. PPA head John Pappas expressed less confidence to PokerNews in October, saying "I think we have to have a lot of things happen before we can even talk about a coin flip."
Major casinos have been less-than-bullish as of late. In Caesars' Q3 earnings call, CEO Gary Loveman cited "little federal legislative progress related to online poker." Recent comments from MGM head Jim Murren regarding state progress on regulation were interpreted by some as a knock on federal regulation's prospects.
Voices from the gaming community paint a mixed picture. Joe Brennan of iMEGA thinks a federal poker bill simply lacks the necessary Congressional support. A spirited discussion of Reid/Kyl on 2+2 features one assertion that the bill is already dead. But Pokerfuse's Zack Tracy thinks the lame duck presents pretty favorable conditions for online poker.
My analysis: Online poker is not a legislative priority for the majority of Congress, but few seem poised to vocally oppose it – especially if poker is wrapped in a package of anti-gambling measures. If strong support comes from both Reid and Kyl, the bill has a fighting chance in a difficult environment.
Who opposes the Reid/Kyl bill?
There's no question that Reid/Kyl will meet resistance. The questions are how intense will it be and if those behind it can be placated.
Assuming the stringent anti-gambling aspects remain a part of the final bill, I do not believe social conservatives will mount a campaign to oppose Reid/Kyl. The two quarters where the Reid/Kyl bill will face the stiffest pushback are states and tribes.
There is much in the Reid/Kyl draft for states to dislike. But at this point, only a few (including Kentucky, Massachusetts and the NGA) have raised public objections. And the influence state government can wield over Congress is relatively minor. Reid has cards to play; he could offer states a better revenue split, fewer restrictions on the online games states can offer under Reid/Kyl or ground rules less heavily tilted in Nevada's favor.
Concessions to states such as these paired with the powerful promise of near-term revenue could allow Reid and company to conceivably win the support (or, more accurately, the lack of opposition) from states needed to get poker done in the lame duck.
The general sketch of how tribes envision online poker regulation emerged in July via a discussion draft of a tribally-backed bill. The Reid/Kyl bill assigns far more power to Nevada than tribes would like. Tribal opposition is a potential obstacle for Reid/Kyl, but a few factors dampen the threat's force. First, tribes don't have a homogenous position on online gambling. Second, state-by-state regulation is arguably a more noxious prospect for tribes than a federal bill rigged for Nevada. Finally, there is plenty of room for tribal objections to be addressed in negotiations.
My analysis: Opposition to Reid/Kyl exists, but it seems far more limited and muted than in the past. There are reasonable and available answers to opponents' primary objections.
How close will the Reid/Kyl draft be to the final bill?
The initial draft of Reid/Kyl bill staked out some pretty extreme positions that one can only assume were intended to be anchors for negotiation. As a result, I expect significant revisions to components of the bill that impact states and the tribes – the licensing process, revenue split, lottery restrictions, etc. I would expect fewer alterations to parts of the bill that deal with player protections, problem gambling, underage gambling and the like.
How the Reid/Kyl bill could pass in the lame duck
The chances of Reid/Kyl coming up as a standalone bill in the lame duck are basically zilch. The session is too crowded, the issue doesn't warrant the expenditure of political capital required and the odds of a bill winning a vote in both chambers are poor.
Instead, Reid/Kyl will almost certainly be attached as a rider to a larger bill (somewhat fittingly, the same procedural trick used to pass the UIGEA in 2006). Any suitable bill will be large, complex and – most critically – a "must-pass" piece of legislation. An article from TheHill.com provides an overview of issues likely to be in play during the lame duck. Prior to the election, Reid's office released a lame duck wish-list that offers additional clues to potential vehicles.
So what bills should poker players watch? While the lame duck is a moving target that can pack plenty of surprises, probable vehicles come down to a "fiscal cliff" bill and a handful of less-likely candidates.
Fiscal cliff bill
The "fiscal cliff" is a combination of two issues – expiring tax cuts and impending automatic budget cuts – that must be addressed before the 2013 session opens. PPA head John Pappas told PocketFives he believes Reid/Kyl's lame duck chances rest entirely on a fiscal cliff bill: "There's really only one bill, which addresses the fiscal cliff."
It's widely, although not universally, thought that some legislative action will be taken on the fiscal cliff during the lame duck. Pressure for action from business groups started immediately after the election. Negotiations between the GOP and Democrats are underway, with public indications that compromise could be possible on key issues like taxes and defense spending. The fact that tax cuts expire at session's end boosts the potential for actual legislation in the lame duck, as opposed to a kick of the can into 2013.
The fiscal cliff bill is already being mentioned as a popular target for riders, raising the the possibility that online poker could find political and practical cover from a deluge of riders. Online poker regulation could also provide a financial component (albeit a very meager one) that could help secure a place in any fiscal cliff legislation, especially if Reid and the Congress are willing to get creative with the numbers.
Other choices
Other possible vehicles for online poker include a farm bill and a cybersecurity bill. A comprehensive farm bill appears to be off the lame duck table, but the issue is powerful enough to possibly resurface. As for cybersecurity, Reid already announced plans to advance a bill during the lame duck and has the support of powerful voices like Leon Panetta, yet facts on the ground suggest action in 2012 is improbable. But if Obama moves on an executive order for cybersecurity during the lame duck, Congress will be pressured to put their own bill into play immediately.
My analysis: There's a good chance that some "must-pass" bill dealing with the fiscal cliff will be generated and signed into law, and that the scope and nature of that bill will allow room for online poker. That makes a fiscal cliff bill the best – but not only – option for online poker.
Alternative vehicles are less certain and somewhat more awkward fits, but do offer a legitimate fallback (especially cybersecurity). There's also an outside chance of another priority rapidly emerging in the lame duck. And Congress could informally agree to use a particular bill as a collective dumping ground for riders. But the obvious answer for online poker at this point is legislation related to the fiscal cliff.
Can Reid make it happen?
Reid appears committed to online poker legislation, but he appeared similarly committed in 2010. Reid arguably has more leverage now thanks to the election night performance of Democrats. His recent promise to rewrite Senate filibuster rules provides just one example of the persuasive tools in Reid's arsenal. There also seems to be little reason for worry that the public pre-election tiff between Reid and fellow Nevada Senator Dean Heller will undermine whatever legislative prospects exist for online poker.
But that does not automatically equal a lame duck guarantee for online poker. The best that can be said is that Reid is probably in his best position to date if he wants to advance online poker regulation.