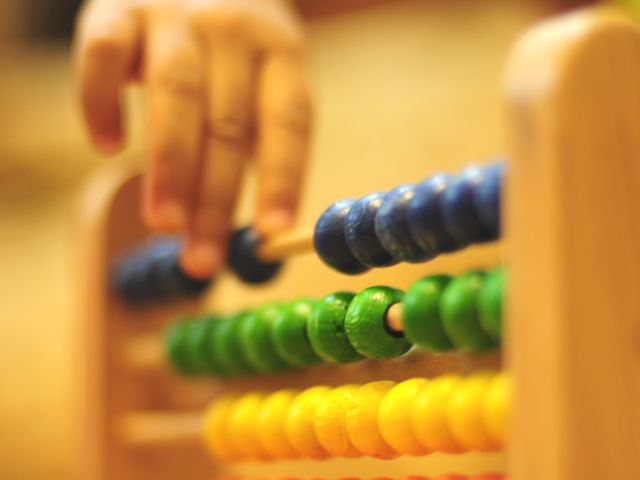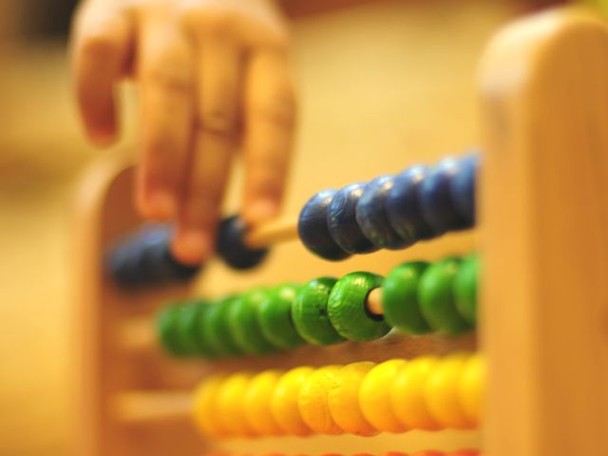 It's been a tumultuous first half year for online poker. We've seen further regulation of Europe and progress in the United States—albeit slower than many had hoped—and although still popular, traffic has declined in online poker throughout the industry, unable to rebound since the declines of Black Friday.
With this as the backdrop, how have the UK bookmakers with online poker presence fared? We take an in-depth look at the poker products of all major players.
| | | | |
| --- | --- | --- | --- |
| Company | Poker Revenues | Total Revenues | Share Price |
| 888 | +72.0% | +17% | +83% |
| Betfair | +2.0% | +6% | +0% |
| Ladbrokes | -23.4% | +14% | +22.50% |
| Playtech | -18.0% | +101% | +27% |
| WilliamHill | -7.0% | +11% | +54% |
| bwin.party | (avail. Aug 31) | | -46% |
Share price movement is 2012 to date. Revenues are first six months of 2012 compared to first half of 2011 except Betfair which are full year figures.
888 Holdings Plc
888poker is having a great year so far. Total revenues are up 17% and the share price is up 83% since the start of 2012. 888 is getting it right in poker. Its Poker 6 software has helped player numbers increase 63% in the last 12 months. Poker revenues have jumped 59% on the year, but a massive 72% compared to the first half of 2011.
The company has positioned itself for a move into the US market by establishing strategic relationships with WSOP owner Caesar's Entertainment and gaming systems developer WMS Industries Inc. In March last year, the Nevada Gaming Commission ruled that the relationship with Caesar's did qualify as suitable for license applicants in the state.
The company has recently appointed a new corporate broker and financial adviser, Numis Securities. This is the sort of move that excites shareholders because it often presages acquisitions and expansion.
Results from 2011 showed $331m of revenue and only $13m of pre-tax profits. In this industry that is a very low profit margin. All the Key Performance Indicators in the half year results reflect revenues not profits. This does give rise to the suspicion that the company is focusing too much on revenues and not enough on profitability.
Gaming taxes were $7.3m in 2011, 56% of pre-tax profits. If this figure is substantially higher in 2012 it could well wipe out the extra profits from increased revenues.
William Hill plc
Founded in 1934, William Hill is a long established UK bookmaker. WilliamHillOnline is now a shared operation with Playtech as a minority shareholder. The main company has done well, increasing net revenues by 11% in the last six months. Online revenues provided most of this gain, being up 30%. Pre-tax profits are up 13%. Poker has not contributed to any of this growth.
Poker revenues are down 7%. When other online revenues are growing at 30% the strong implication is that poker has seriously underperformed and that the company will need to do some serious work to improve its offering if it is to succeed in this space.
Poker is offered on Playtech's iPoker network. PokerScout figures show that total online poker traffic has fallen 22% in the last year, but iPoker is down 38%. The deal with Playtech includes a call option which gives the company the right to buy Playtech's shares in WilliamHillOnline.
This option expires in November, but is highlighted in the current presentation to investors. The relationship between the two companies has been rocky at times, so there is a decent chance that William Hill may seek to go it alone in the not too distant future even though raising the money to do so may be expensive.
William Hill is in a good position in the US with the award of a non-restricted gaming license by the Nevada Gaming Commission in June. It has bought or is in the process of buying, American Wagering, Incorporated, Brandywine Bookmaking LLC (Brandywine) and the racing and sportsbook assets of Sierra Developments. These investments should help smooth future online license applications.
In Europe it has launched a Spanish regulated site and is looking to expand its Italian regulated site. Like most of the major gaming companies William Hill is prepared to take some up front losses in the expectation that regulation will improve and that early market share will pay off in the longer term.
Playtech Ltd
Playtech's revenues for the first half of 2012 are double what it achieved in the first half of 2011. Unfortunately this growth has flattened out, especially in the last 3 months that saw revenue increases of only 5%. The company moved to the main market on July 2 this year and since then its share price has take a beating falling by over 18%.
Quarter on quarter revenues are up everywhere except for poker. Comparing the last 6 months with the first half of 2011, poker revenues have fallen by 18%. They are down 9% in the last three months alone.
Playtech has decided to adopt a controversial strategy to deal with the problem. From September it will be splitting its player pool into two parts. Full access to the whole pool will only be open to skins that meet standards based on monthly active player numbers and monthly new player acquisitions.
This strategy will protect the largest skins such as William Hill, PaddyPower, and Titan but could well force smaller skins out of the network. As a strategy, it holds up a huge sign to any potential new market entrants that says "iPoker is closed to new business!". It is a bold move that focuses on success but risks missing out on the innovative ideas that smaller new entrants may be more likely to develop.
Playtech does have a strategic agreement with US gaming software company SciPlay; although, the agreement has been renegotiated to give both parties the right to partner with other companies in all states. Among other smaller relationships, Playtech has also entered into a social gaming software licensing agreement with Skywind Holdings.
Playtech's founder billionaire Teddy Sagi still maintains a controlling interest in the company and exercises substantial influence. Back in 1996 a court in Tel Aviv sentenced him to nine months in prison with another 15 months suspended sentence for bribery, fraud and stock manipulation. The sensitivity of the US regulators to issues like this cannot be overstated and so Playtech's potential US prospects have been questioned in the light of the influence Mr Sagi still wields.
Ladbrokes plc
Ladbrokes' origins date back to 1886, just a decade after Poker Hall of Fame member Wild Bill Hickock was killed in Deadwood. Over a century later the company's half year revenues are £550m up 14% on 2011. Individual high rollers make up such a significant amount of revenue that Ladbrokes actually lists them separately in its accounts. Excluding high rollers revenue was up by 8.4%. Pre-tax profits for the last six months are up 48.9% against the same period last year at £106.9m.
The results from its poker offering are a whole different story. Ladbrokes offers poker on the Microgaming Network which has lost over 26% of its traffic over the last six months and has fallen out of the top 10 sites as ranked by PokerScout. Ladbrokes poker revenues are unsurprisingly down over 23%.
The mainstream financial media has been reporting that Ladbrokes wants to move over to iPoker but is being prevented from doing so by its great rival William Hill who has a strategic partnership with Playtech. William Hill has specifically sought to maintain veto rights over Playtech taking Ladbrokes onto their iPoker network. The latest interim statement maintains silence on the issue.
Last month Ladbrokes ditched the head of their Digital Division, Richard Ames. A move which demonstrated a long term dissatisfaction with its performance compared to William Hill. Compared to other FTSE 250 companies, Ladbrokes has lagged far behind over the last two years and shareholders complain that the company lacks a coherent online strategy especially with regard to the nascent US market.
Betfair plc
Poker only represents approximately 6% of Betfair's revenues, so it has a fairly small current impact on its overall numbers and share price. Betfair is primarily an online sports betting site, but it has had tremendous success since being founded in 2000. It currently operates poker on the Ongame network.
Total revenues increased by 6% and poker revenues by 2%. The poker revenues were affected by Betfair's decision to pull out of the Italian market temporarily. Active players declined by 9% but this was offset by higher revenues per player.
Long time CEO David Yu left the company during this reporting period to be replaced by Stephen Morana on an interim basis. This is a company that is making solid profits with low risk and high margins. It has no debts and over $100 million in cash, and it is operating a small poker room on the Ongame network which Shufflemaster almost bought from bwin.party for €29m.
There has to be someone in Betfair preparing a plan to do something dramatic here!
bwin.party Digital Entertainment plc
bwin.party results will not be out until the end of August. A trading statement last month gave a strong heads up that poker revenues were likely to be unimpressive. The official reason is that they were hit hard by PokerStars' launch of Zoom poker. Shareholders have been unimpressed by the recent falls in share price which have reduced the company's value by 46% so far this year.
Bwin has announced a $50m investment in social gaming, it has excellent relationships with Boyd gaming and MGM to enable a return to the US market and it will be launching its own fast fold poker variant this year. Despite all this, investors are unimpressed and the share price continues to slide.
The Full Tilt Factor
Facing all of these companies is the gorilla in the room: PokerStars. Not only does it have the dominant market share, but it has now removed any legal barriers to securing future US gaming licenses. The relaunch of Full Tilt, with superb software and the original fast fold game, Rush Poker, backed up by PokerStars' levels of integrity and customer service instantly creates a fierce new competitor. The coming year is likely to see dramatic declines in market share for those companies which cannot change up: Big boys' games, big boys' rules.