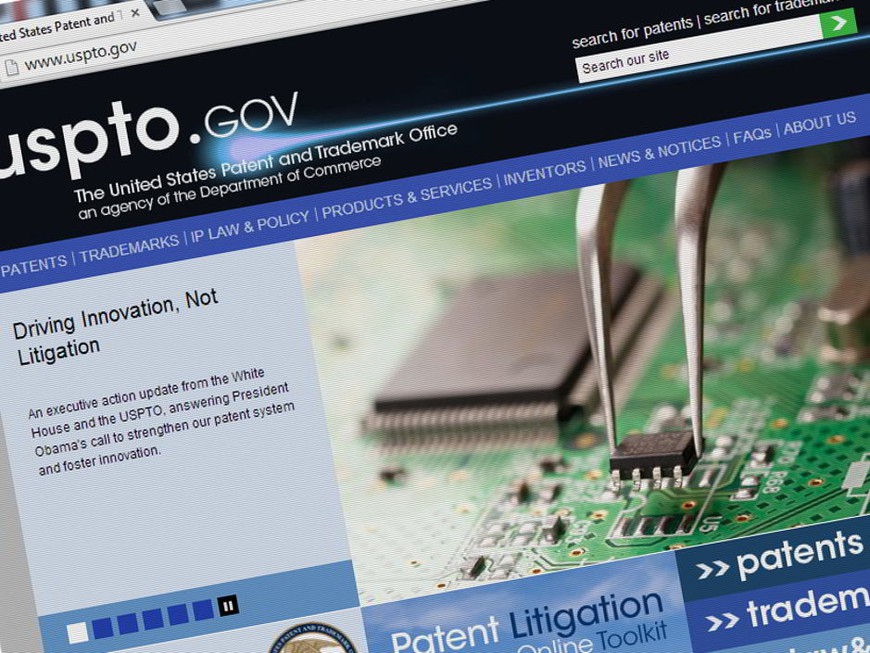 Fast-fold online poker games currently operating in the US could soon be in jeopardy due to a decision by the United States Patent and Trademark Office (USPTO).
Late last month the USPTO decided to issue a patent to PokerStars parent company Rational Group for fast-fold poker. On May 20th, Patent Number 8,727,850 will issue as "Computer gaming device and method for computer gaming."
PokerStars Patent Enforcement
PokerStars General Counsel Paul Telford told pokerfuse in 2012 that the company was looking to enforce its intellectual property to "ensure we have broad protection in the area of fast fold poker," adding that "if necessary, we will use these patents to protect the inventive elements of the Rush and Zoom products."
With Zoom Poker now expected to be published as a patent in approximately one week, it appears that the Rational Group has been awarded the means to do just that.
Although it is unclear whether Full Tilt Poker's "Rush Poker" application is also included as part of the application to be approved, PokerStars could simply license its intellectual property for use on its sister site. This would effectively result in a PokerStars and Full Tilt Poker stranglehold over fast-fold online poker games in the United States.
Significance of Fast-Fold Poker
To put the potential impact of this decision by the USPTO into perspective, one needs only consider the effect fast-fold poker has had on the online poker industry.
Just 28 days after PokerStars introduced Zoom Poker in beta, one out of every four hands of poker being played at online cash game tables was taking place on Zoom.
In 2012, bwin.party justified its poor financial performance by citing "competitive challenges" that were "exacerbated" by the introduction of Zoom Poker by PokerStars.
Today, nearly every major online poker provider offers some form of fast-fold poker with the variant now available in several game types and tournament formats.
In addition to its popularity with players, the fast-fold variant is also used by operators to help maintain a health poker ecology.
Potential Fallout
There are several online poker sites that could suffer hefty repercussions as a result of the USPTO ruling. PartyPoker, which handles all online poker functions for Borgata's US facing operations in New Jersey could find itself challenging PokerStars' patent enforcement since it would affect its current fast-fold format.
A quick check conducted by pokerfuse shows that there are $.05/$.10 and $.50/$1 No Limit Hold'em "FastForward" tables currently running on partypoker's ring-fenced US player pool.
888 Poker, the software provider for all online poker in Delaware as well as WSOP.com in Nevada and New Jersey may be restricted from eventually introducing its "Snap Poker" games in the US. Although the network offers fast-fold games on its dot-com client, there are no Snap Poker games available on US facing sites at this time.
Amaya Gaming (Ongame Network) does not currently offer its Strobe Poker fast-fold games to US customers, but Zoom Poker's patent allowance could restrict future use of those games within the American market.
Online giant Zynga added "Jump Poker" to its poker repertoire in December 2012 and may be forced to remove its fast-fold games (currently available exclusively on iOS) in the US altogether.
Bovada, which is unlicensed in the US but still accepts play from within the country, also offers a fast-fold poker product—Zone Poker. Although the patent would theoretically affect these games as well, there is no indication that Bovada would alter their available online poker services as a result of the pending publication; as the company has continued to operate outside US law.
According to intellectual property lawyer Bill Gantz of Dentons Law Firm who first reported on the pending patent issuance, fast-fold games offered outside the US will not be affected.
"Surprise" Decision by
USPTO
Gantz stated recently that "it is truly surprising here that the PokerStars application survived multiple wholesale rejections, and that this patent appears to have issued because the prior art available to the Examiner simply did not teach that a game server should be configured to prevent a player who folds from playing the hand they just folded. Everyone knows a fold means you are out of the hand."
"It is also surprising that the patent issued over prior art cited by the Examiner teaching taking a fold 'out of turn.' The amendments which allowed this patent to issue should seem obvious to the entire poker industry, and there should be ample grounds for vigorously challenging this patent," argued Gantz.
Patent Application History
The move by the USPTO comes after years of steady rejections of PokerStars' fast-fold online poker applications dating back to December 2008.
In those rejections, the USPTO Examiner ruled that PokerStars' claims were anticipated by a previous application by R. Martin Oliveras that instructs a machine to automatically move one player sitting at one table to a second table as part of its Tournament Management Method.
PokerStars received the rights to the 11/316,573 patent application when it reached a formal agreement with the US Department of Justice in July 2012 to acquire the assets of Full Tilt Poker.
PokerStars then requested and received an interview with a new Examiner and agreed to alter their claims to more accurately represent the "inventive details" of Zoom Poker.
Those new claims were also rejected in January of this year, but the claims were subsequently re-worded following recommendations by the Examiner to better describe the act of "folding out of turn" in reference to fast-fold action.
Language was also added to restrict the claims to poker card games.