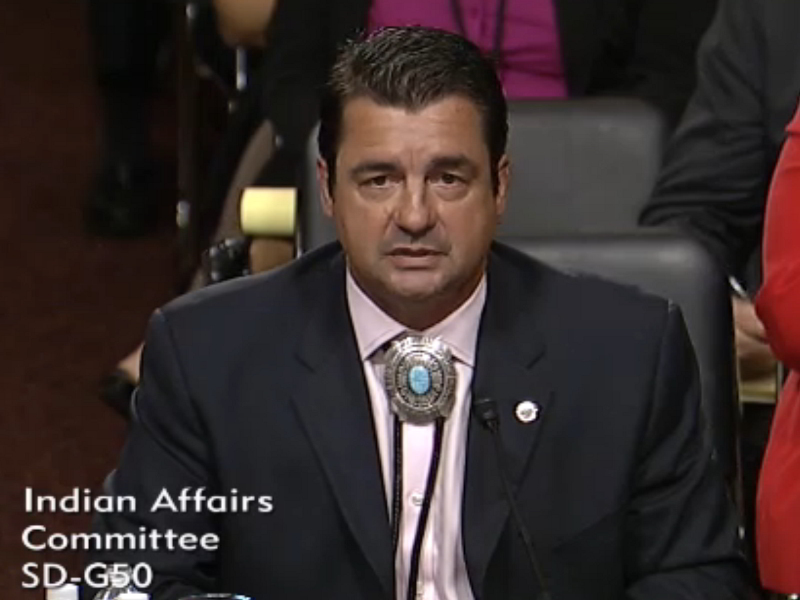 Representatives from Tribal interests across the country made it clear that legislation of online gaming in the US needs to consider their sovereign rights, which faces erosion in the face of online gambling regulation.
In the third such hearing in the last eight months, Tribal leaders gathered in Washington DC to discuss internet gaming. This time more than ever there was a sense of urgency running through much of the testimony as individual states are progressing with their own legislation. Tribal interests fear the stakeholds they have enjoyed in the US gaming industry since the passage of the Indian Gaming Regulatory Act are being threatened.
The Honorable Bruce ''Two Dogs'' Bozsum, Chairman of the Mohegan Tribe, made it clear in no uncertain terms that tribal sovereignty "is not negotiable." Though several representatives of the tribal community testified before the committee, Bozsum's testimony got straight to the heart of the matter: Without federal legislation, tribal interests in gaming—as well as the health and wealth enjoyed by the tribes as a result of those interests—are in jeopardy.
According to the committee, tribal gaming is a $27bn industry that makes up 40% of the commercial gaming in the US. But that foothold on the industry will erode without the intervention on Congress.
"Tribes should be extremely hesitant to entrust their economic futures to the 50 states, many of whom are in a financial crisis and already everyone, from commercial gaming interests to state lotteries, is quickly maneuvering to establish internet gaming systems in their state for their own advantage," stated Bozsum. "Most of them are certain to give little if any consideration for the existing gaming compacts."
Even before questions were raised regarding the tribes' ability to regulate gaming using such advanced technology, Bozsum made it clear that tribal regulators are "world-class" and "meet or exceed the toughest regulations in the world."
When the representatives last convened in February, they discussed "What's at Stake for Tribes" following the DOJ's clarification of the Wire Act that opened the doors for state-by-state legislation on online gambling.
In April, the Tribal Alliance of Sovereign Indian Nations (TASIN) stated they were "strongly opposed" to California's online poker bill. The bill ultimately failed to garner support, but Nevada's new online poker industry is just month's away and Delaware legalized online poker in June.
Speaking in an interview with pokerfuse in May, PPA's Rich Muny discussed in detail how Tribes would benefit from federal legislation. However, in an attempt to make sure that tribal interests are at the forefront of federal legislative efforts, Chairman of the Committee on Indian Affairs, Senator Daniel Kahikina Akaka introduced a draft proposal of a bill titled, Tribal Online Gaming Act of 2012.
Senator Okaka emphasized the importance of tribal considerations in any future gaming legislation. "In any expansion of gaming, we must make sure that the unique circumstances surrounding tribal sovereignty are maintained in any legislation and we must also enable tribes to participate fully should any legislation be considered so tribes are on equal footing with their counterparts in the commercial gaming industry."