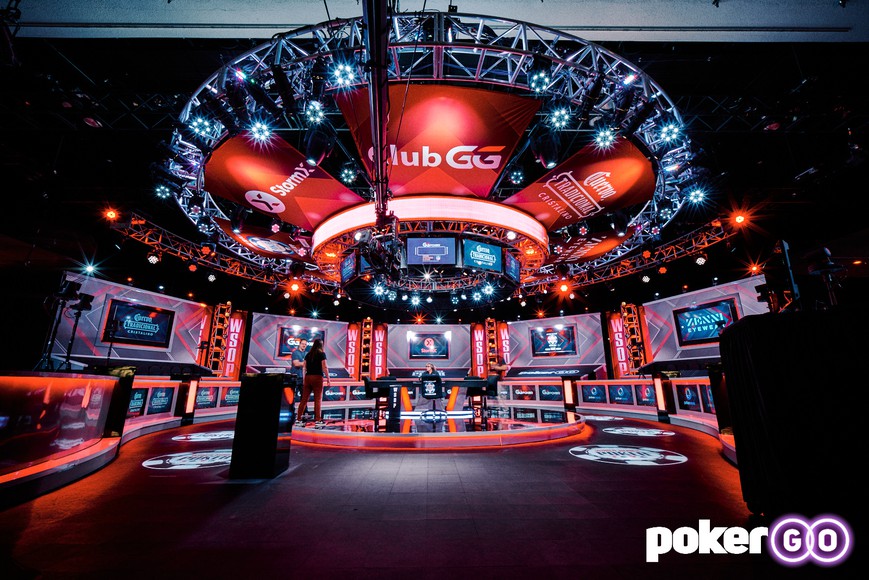 The WSOP 2023 Main Event is gearing up to break all the records and become the biggest one in the Series's history. With a variety of live and online satellites and various promotions running around the clock to help bring the numbers up, it is fathomable that the 2006 record will finally be broken.
Even if these projections do not come true, it will probably be one of the largest Main Events ever, which means there will be a massive prize pool to compete for and life-changing amounts up for grabs for everyone who makes it to the final table.
There will be a great number of professionals in the field, and for most of them, this will not be their first rodeo. However, there will also be many of those who will get to experience their very first Main Event during the 2023 WSOP.
If you are one of them, we have a few tips that might help your chances. We cannot tell you how to win the Main Event, but this advice may improve your chances of getting a deep run and having something to show for your Las Vegas trip (besides awesome photos and unforgettable experiences).
1. It's a Marathon, Not a Sprint
Yes, you must have heard it at least a hundred times before, but this piece of advice cannot be overstated when it comes to the WSOP Main Event. It is the longest poker tournament you will get to play, and you will not win it on the first day.
Accumulating a big stack early on is nice, but it does not matter much in the grand scheme of things. You will be fine if you have enough chips to work with.
Taking reckless risks during early levels will accomplish nothing. Even if you triple your starting stack, there is so much play left that those extra chips do not make that big of a difference. You only get to bust out once, and your Main Event run is over.
Arm yourself with patience and be prepared for a long, sometimes boring grind. There are dozens of hours of poker ahead (if you make a deep run), and there will be dry periods. If you try to force the issue too hard, it will most likely end with you observing the rest of the tournament from the rail.
2. Forget About the Money
Dishing out $10,000 to play in a poker tournament is no small thing for most people. It is a nice chunk of cash, especially in today's economy. But if you decide to put that money on the line, once those cards are in the air, you must forget how much it cost you to enter and what other things you could have bought with that money.
Focusing on the money will make it very difficult to make correct decisions and cause every mistake and bad beat (all of which are integral parts of poker) to hurt more.
It is a dangerous rabbit hole that does not end with you emerging victorious on the other side. Once that tournament buy-in is paid, focus on what is happening at the tables and try to play your best game. If you feel like this is something you might struggle with, proceed to the next tip.
3. Try to Satellite Your Way In
Paying $10k in cold hard cash is one way to get into the 2023 WSOP Main Event — but it is certainly not the only one. You can get your seat at a serious discount if you set your mind to it.
WSOP and its partners are running dozens of online satellites available right now, and there will also be plenty of live feeder events running in Las Vegas as the Main Event approaches. With these, you might win an entry for just a few hundred bucks, and many champions did exactly this on their way to victory.
Saving a few grand is always good, but it is even more important that you can play your game once the tournament starts. If paying less for the privilege will help you do that, you should definitely look into satellite options and find some to try your luck with.
4. Don't Let the Bubble Pressure Squash You
The bubble stage, i.e., the period just before the money, is important in any tournament, but the bubble pressure in Main Event is huge. For many players, making the money is important for several reasons, and it is perfectly natural.
It is, after all, the biggest and most important poker tournament in existence.
You can find loads of strategic advice on how to play on the bubble in poker tournaments, but the reality is, even if you are not a seasoned pro already, you will feel that pressure, and even if you know what the right play is, it might be hard to pull the trigger.
The fact is, that is perfectly fine, and you need to make sure you do not crumble under that pressure. You would rather make a marginally incorrect fold than bust out what might be the biggest tournament of your life, just shy of crossing that magic line.
When the moment comes, do what feels right for you. It may not be the best poker theory decision, but if this is your one shot, your special event, it is perfectly fine to sacrifice some mathematical EV for life EV.
5. Busting Out Will Hurt
Busting out the Main Event will hurt no matter how deep of a run you make. That moment when the final card hits the felt and you realize you are out will be very painful, even if you are already deep in the money.
The good news is that pain will go away, especially if you finish in the black and walk away with some profit.
Once the dust settles, you realize that it was an exceptional experience that you will probably cherish for the years to come. After all, winning the Main Event is similar to winning the lottery. Those odds are very long, no matter how good you are.
Give yourself time to process everything; that sinking feeling will go away soon enough, and much happier emotions will replace it!
Our final bonus tip is to prepare ahead of time — and we don't just mean practicing your skills. Sort out your hotel and travel arrangements ahead of time, register for the WSOP online in advance, and plan your days leading up to the Main Event. This will help minimize extra stress and allow an enjoyable experience in Vegas, helping you go into the Main rested, relaxed, and with a clear head.
First-timers will especially want to be extra prepared. For those who are going to the WSOP for the first time, we recommend checking out our Top 5 Tips if You Are Visiting the WSOP for the First Time.