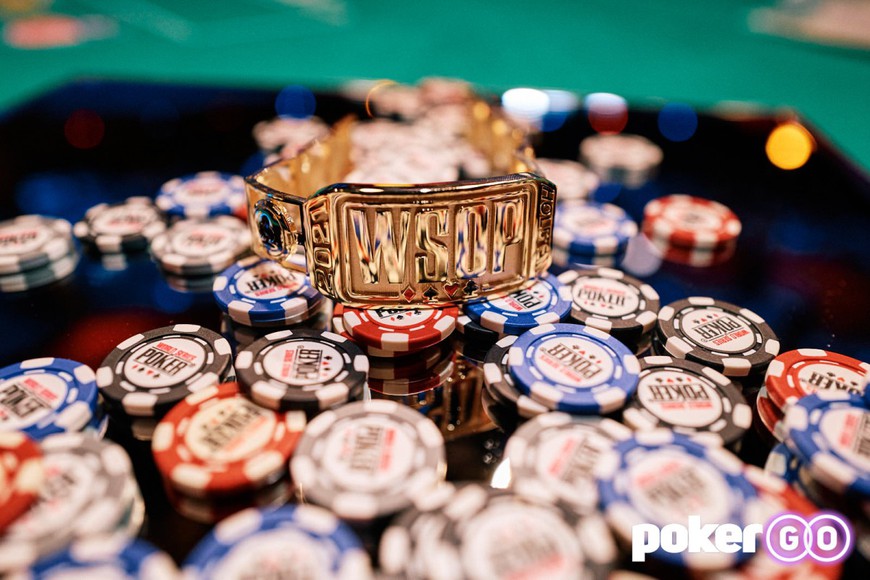 Regulated PA online poker room World Series of Poker (WSOP PA), is soaring. Thanks to a combination of lobby changes, product investment — plus assisted with some trouble at its leading competitor — the site's cash game traffic is at an all time high.
According to data tracked by GameIntel, available on the PRO Data platform, average concurrent cash game traffic at WSOP PA over the last seven days is at 97. It represents a big surge from traffic since January, which was tracking at around 70, and a major shift in where it was during its first few months, where it sat at just 30 cash game seats.
There are a few reasons one can point to for its major change in fortunes: It has been investing in its product, running major tournament series with ambitious guarantees; it has made what appears to be a critical change to its cash games, turning off the blind lobby; and it has also attracted new players thanks to the recent four-day outage at PokerStars PA.
WSOP

PA: 2022 Key Highs
Traffic is fast approaching an average of 100 concurrent cash game players
This is up from 70 last month and up more than triple where it was last year
It is enough to lock up an estimated 25% market share.
Site switched to a blind lobby recently.
It ran a very successful circuit series last month, propelling it to new highs.
Downtime at competitor PokerStars PA has further helped numbers.
Last verified: November 2023
Special Signup Offer
100% deposit bonus up to $1000!
Up to $100 in free play with first deposit
Top-quality software
Compete for

WSOP

bracelets & rings
Please play responsibly. If you or someone you know has a gambling problem and wants help, call 1-800
GAMBLER
.
WSOP

PA: All-Time High Cash Game Traffic

WSOP PA launched online poker in Pennsylvania back in July 2021. As the fourth regulated online poker room in the state, it faced tough market conditions, going up against entrenched operator PokerStars PA and the combined efforts of BetMGM PA and Borgata PA, pooling in-state liquidity on a single network.

The site launched to great fanfare, introducing the new Poker 8 software for the very time in the US market and with the promise of exclusive online bracelet events.

However, while it carved out its own market shared with a loyal group of players, they mostly enjoyed the operator's MTTs. Cash game tables were few and far between. Despite myriad promotions and tournament series in the first few months, PokerStars remained top dog, controlling 80% of cash game traffic.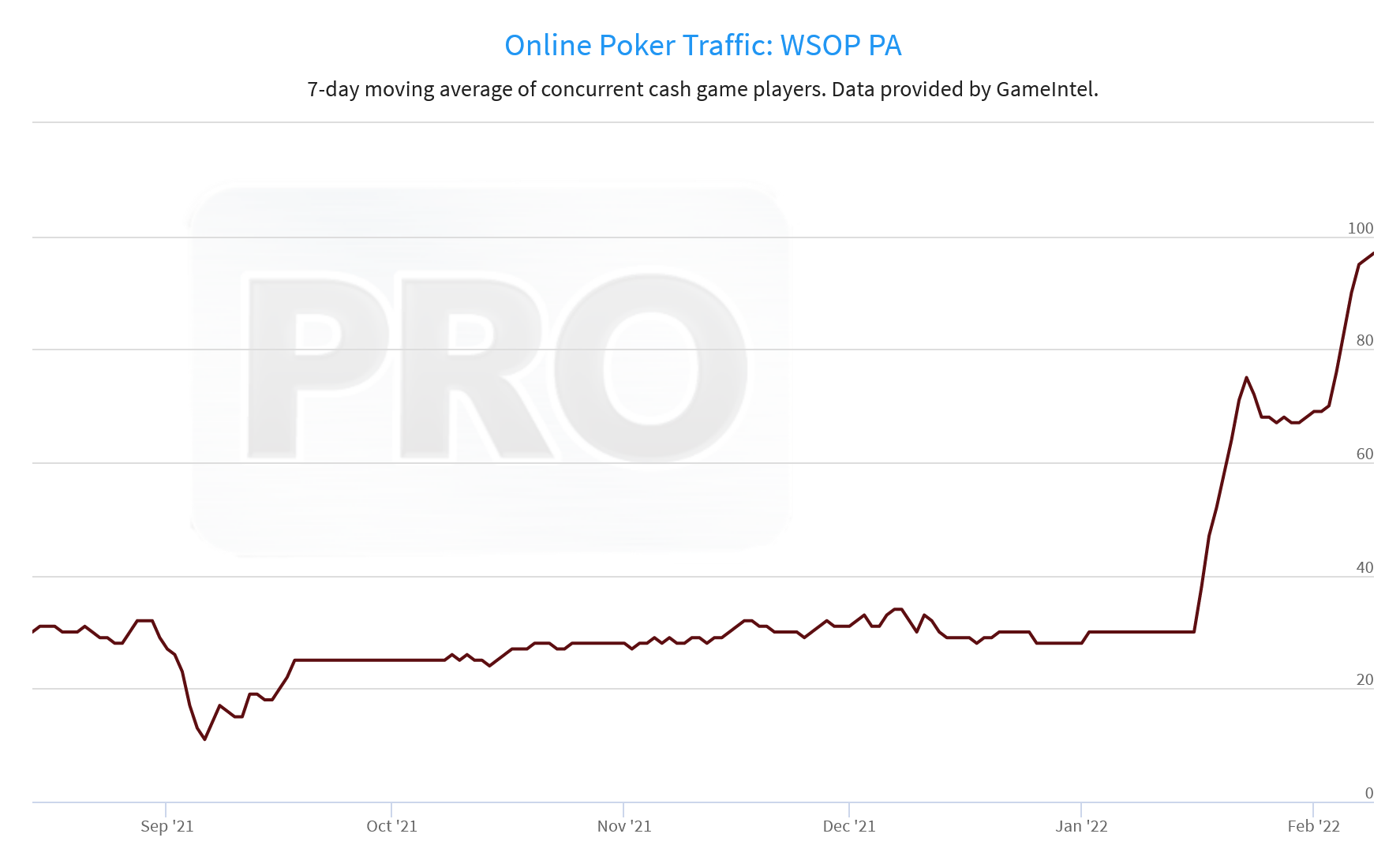 That began to change in January. Tracking was down for WSOP PA during early January; when it came back online, it quickly rose to new highs of around 70 to 75 cash game seats.
While PokerStars still reigned supreme, its market share in cash games had begun to erode by the end of the month, with WSOP PA claiming a 20% market share.
This trend has extended into February. The latest numbers put the operator a hair's breadth away from 100 seats.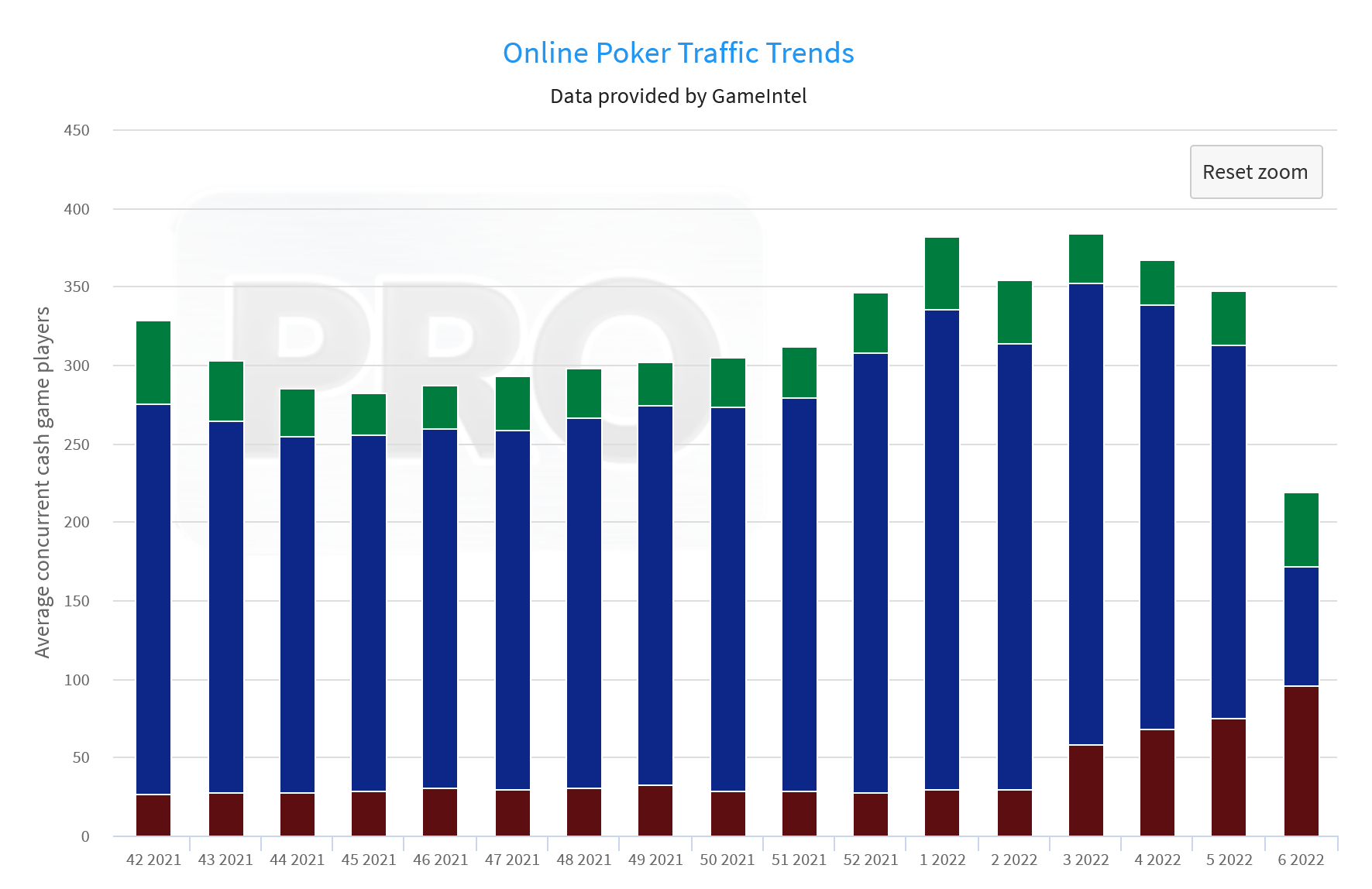 Estimating its market share is difficult because PokerStars PA was offline for much of the last seven days. Right now, its 7-day moving average of cash game seats is just 40 players — nominally giving WSOP PA the lead in the PA online poker market.
However, with service fully restored, we can expect the operator to return to similar numbers as before. If PokerStars PA gets back to around 250 concurrent cash game players and, assuming, WSOP PA retains its recent spike in players — and neither assumption is assured — then WSOP would claim a market share of around 25%.
Cash Games Grow In-Line with Revenue, Tournament Turnout
A market share of 25% would bring it in line with what has been seen in revenue figures over the last couple of months. In December, WSOP parent company Caesars reported $640,000 in revenue in online poker, enough for a 21% market share.
Cash game traffic market share has lagged behind revenue so far, because WSOP has had an outsized performance in online tournaments — not surprising, given its brand and that its biggest draw is official bracelet events and circuit series online.
And 2022 has, so far, been no exception to this rule. Last month it ran a very ambitious tournament series, with $535,000 in guarantees over 12 events. Despite this high bar, it sailed past its target, ultimately generating almost $840,000 in prize money.
WSOP

PA Lobby is No Longer Blind

It should perhaps come as no surprise that its cash game traffic has fallen in line with tournaments, with new players ultimately attracted to play cash between and during its busy tournaments.

However, it seems there has also been a technical change that has positively benefitted its cash game traffic — in November, the operator turned off its blind lobby.

When WSOP launched in Pennsylvania, it made the surprising decision to make the lobby "blind" — this means that players could not browse the full list of tables and pick their preferred table and seat. Instead, they simply choose that buy-in and hit a button to be sat at the most-full table at a random seat.

Operators often prefer this, as it makes for a simpler user experience and it reduces predatory behavior — players following others around the tables, searching for "softer" games. However, it can also hamper player adoption, as many are turned off if they cannot choose their opponents. It seems this switch has had a positive effect on traffic.

Last verified: November 2023
Great Welcome Bonus!
100% deposit bonus up to $600!
Play one hand & get $150 in bonus play funds
Top-quality mobile app
Best online

MTT

schedule
Please play responsibly. If you or someone you know has a gambling problem and wants help, call 1-800
GAMBLER
.
Data is Preliminary, but
WSOP

PA is in the Strongest Position it has Ever Been

It is still too early to draw too many conclusions on the overall state of the market for online poker in Pennsylvania.

With PokerStars PA only now coming back online, and WSOP PA enjoying what may prove to be a brief spike, it is too early to say for sure that the World Series of Poker has turned a corner in PA and will become a strong long-term competitor.

However, all combined — the blind lobby change, the downtime at PokerStars, and its growing player base through successful tournaments — all look like positive steps. It seems reasonable to expect WSOP to at least hold on to a 20% market share in cash games.

January revenue figures from the PA online gaming market will be out in a few days and it will be interesting to see how well it has performed. Given cash game figures and its previous performance, it seems very likely it will carve out a 25% to 30% share. And February will certainly climb higher.

It should also be a good impetus for the operator to push forward with its long-awaited, much-delayed launch of WSOP Michigan. This has been in the cards for months, but still yet to cross the finish line.

While pokerfuse* understands that its delay is more procedural in nature, the growing success of its Pennsylvania online poker room should give further encouragement to get the project across the line and launch — clearly, even without shared liquidity between states, WSOP can offer a worthwhile alternative to the incumbent operators.