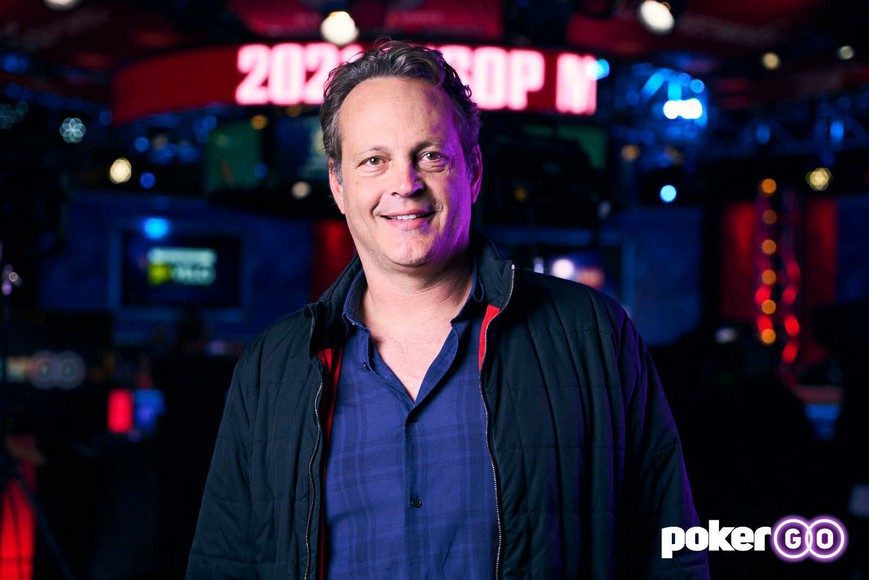 As the new month starts, WSOP as usual has filled up the November calendar with a series of promotions to excite WSOP.com players.
While no doubt players will be happy to see a new flurry of offers coming their way, the scheduling also waters down hopes of WSOP progressing with US multi-state online poker and joining Michigan with the existing Nevada/New Jersey shared liquidity pool this year.
Throughout November, the operator has lined up nearly half of dozen promotions in each of the four states. These include another wave of tournament series — a Circuit and the annual Fall Online Championships — plus a BLAST promotion, Gift Drop Mania, and a first-of-a-kind Vince Vaughn vs. The Champions.
Special Signup Offer
100% deposit bonus up to $1000!
$50 in free play with first deposit
Top-quality software
Compete for

WSOP

bracelets & rings
Looking at the fine print on the WSOP promotional webpages, the promotions run separately for each of the states, with the exception of New Jersey and Nevada sharing the same player pool.
The monthly WSOP Online Circuit series takes place from November 9 to 20 in each of the four states. The Michigan and Pennsylvania schedules are identical — though they will be running separately — with each guaranteeing $385,000 in prize money across a dozen ring events.
The NJ/NV Circuit Series, on the other hand, guarantees $875,000 in prize money over the same number of events.
Similarly, the Fall Online Championships, which commences on November 3 and runs through November 22, will be held individually in the three separate WSOP networks. In WSOP MI and WSOP PA, it guarantees $475,000 across 60 tournaments; the counterpart WSOP NJ/NV has put up over $1 million for the same series.
WSOP

.com Upcoming Promotions
Promotions

WSOP

NJ/NV

WSOP

MI

WSOP

PA

WSOP

Online Circuit Series
Nov 9 – 20
Nov 9 – 20
Nov 9 – 20
Fall Online Championships
Nov 3 – 22
Nov 3 – 22
Nov 3 – 22
Gift Drop Mania
-
Nov 23 – 27
Nov 23 – 27
72 Hour

BLAST

Nov 25 – 27
Nov 25 – 27
Nov 25 – 27
Vince Vaughn vs. The Champions
Nov 29 – Dec 6
Dec 13 – 20
Nov 15 – 22
Needless to say, had the WSOP Michigan app joined the pool, there wouldn't be three separate tournament series. Of course, things could change and it is possible the merging process could still happen this month or in December, but with WSOP firm with the dates of the promotions, WSOP MI players will likely have to wait a bit longer.
For instance, the Gift Drop Mania promotion runs exclusively in Michigan and Pennsylvania and is not scheduled to take place in New Jersey & Nevada — the mechanism of the giveaway is only supported on the new 888poker's Poker 8 software which only WSOP PA and WSOP MI uses.
But one particular promotion is the clearest indication that WSOP MI won't be part of the NJ/NV pool by the end of December: Vince Vaughn vs. The Champions. Unlike other promotions which run concurrently across multiple networks, this one is scheduled to run one after the other.
The promotion starts with the Pennsylvania leg running from November 15 to 22. The NJ/NV market follows a week later from November 29 to December 6. Finally, the Michigan edition runs from December 13 to 20.
Still No Expansion of Shared Liquidity Elsewhere
Michigan officially became part of the multi-state online poker shared liquidity in May. Five months have passed since then and there has been no progress.
No operator has been authorized by the Michigan state regulatory board, though there were expectations that at least one operator would be merging its Michigan player base with New Jersey by the end of the year.
That could still be on the cards, but the lineup of promotions by WSOP indicates that it may not be the frontrunner. WSOP MI players may have to wait until 2023 before they can compete against players from other states. Hopefully, it will combine early enough to line up with the WSOP 2023 schedule.
It is possible that PokerStars could be the first to combine its Michigan player pool with New Jersey this year. To know more about the possibility of who could be the first room to merge the much-awaited MI pool with NJ, watch this space.
Looking for the latest WSOP MI Promo Code or WSOP PA Download? Check our complete reviews.