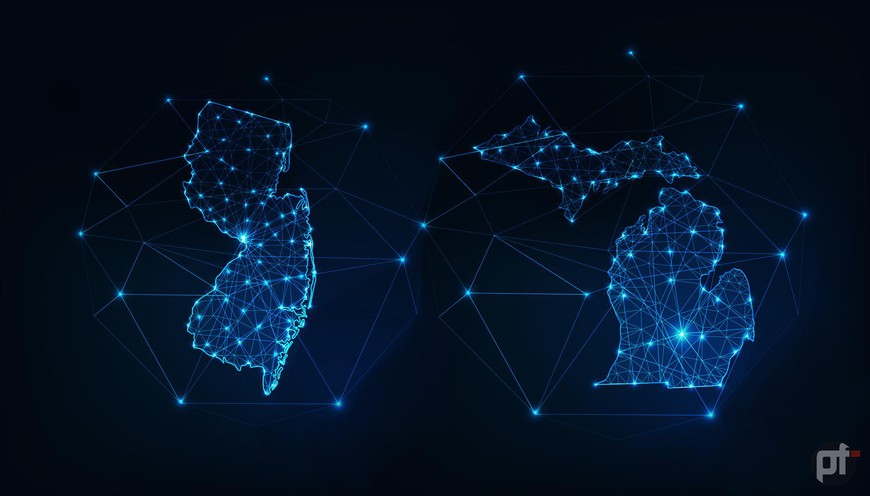 PokerStars hinted at "exciting news" concerning its US network when announcing its fall promotions earlier this afternoon.
While no further information is available, pokerfuse speculates that this gripping development could very well be the announcement of PokerStars US launching its much-awaited multi-state online poker network in the country. This would allow the operator to combine its PokerStars NJ player pool with PokerStars MI.
When this could happen remains unknown, but a recent update on the PokerStars blog included a message that says "Keep an eye out for more exciting US news coming soon," which could mean that the development is just weeks away.

Our #1 Rated US Online Poker Room
100% deposit bonus up to $600!
Play one hand & get $100 in free play funds
Top-quality mobile app
Best online

MTT

schedule
#1 Rated online poker room in the US by pokerfuse.com
This subtle hint was dropped when the operator unveiled a few fall promotions for its US network comprising New Jersey, Pennsylvania, and Michigan. They include a Golden Ticket promotion, which is already underway and will run through November 7. The other big announcement was the Fall Fest tournament series returning for its second installment. Fall Fest kicks off on November 11 and runs through November 28.
The two promos will give away six coveted Platinum Passes across the three states, with each Pass worth $30,000. The Platinum Passes are a free ticket to the monumental PSPC event scheduled to return for its second iteration in January 2023 in the Bahamas.
Looking for the best US online poker promo codes?
PokerStars NJ & MI Not Looking Likely in November — But December a Possibility
As the operator has confirmed that there will be three separate series — one for each state — running until November 28, this waters down hope of PokerStars moving ahead with its launch of shared liquidity this month.
But with the operator hinting of this "exciting news coming soon," pokerfuse predicts PokerStars will connect its NJ & MI networks in early December, before the holidays.
This timeframe is in line with the projection pokerfuse made in the summer that it could well be November or December before Michigan online poker operators can launch multi-state shared liquidity.
Michigan officially became a part of the Multi-State Internet Gaming Agreement (MSIGA) back in May. But before players in the Mitten State can compete with other states such as New Jersey, MI operators must obtain all necessary authorizations and meet all guidelines to permit interstate online poker. These technical procedures can take months to complete, if history is any indication.
Indeed, when New Jersey reached an agreement with regulators in Nevada and Delaware to allow for a multi-state liquidity pool, it took WSOP/888 (the only operator currently enjoying the perks of shared liquidity in the US) seven months to connect its NJ player pool with its existing NV & DE network. The shared liquidity between NV & DE took even longer to implement.

Our #1 Rated US Online Poker Room
100% deposit bonus up to $600!
Play one hand & get $100 in free play funds
Top-quality mobile app
Best online

MTT

schedule
#1 Rated online poker room in the US by pokerfuse.com
PokerStars launching shared liquidity would be a tremendous step forward for players and the entire real money US online poker industry. It would also mean that, for the first time, we would see a competitive marketplace for multi-state online poker. To date, WSOP (with 888) is the only one to have taken advantage of the multi-state online poker compact, combining its New Jersey player pool with Nevada and Delaware in as many years.
However, as pokerfuse reported earlier this week, it looks like PokerStars could be the only one merging its MI player pool with other states. WSOP recently announced a flurry of new promotions for November and December, and, based on their scheduling, WSOP MI players will have to wait until 2023 before they can compete with players on the NJ/NV/DE network.
BetMGM Poker, another potential candidate, has shown no progress toward launching multi-state poker liquidity in the US. However, BetMGM may be quietly working on a multi-state poker launch behind the scenes. Only time will tell.
Grab the latest PokerStars US Deposit Bonus and check for updates on shared liquidity in our complete unbiased PokerStars US Review.