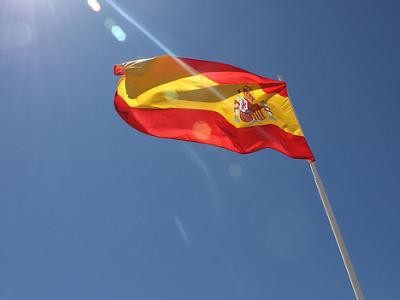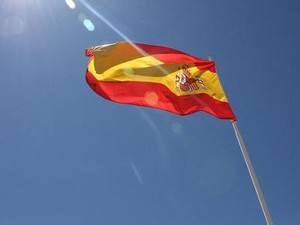 When we first covered the applicants for Spanish gaming licenses (you can read some back story in our special series of articles on Spain) it was understood that somewhere between 40 and 60 operators had applied for a license to operate in a regulated Spanish market that was, at the time, expected to go live on January 1.
But things have changed. Licenses were delayed, the moratorium permitting unlicensed operators was extended until June 30, and a political upheaval in the country opened up the possibility of more meddling. It appears that—for real this time—the first licenses will be issued on June 1. This signals the end of the moratorium, so any operator without a license will need to stop accepting bets from Spanish customers.
Since December, we have seen various operators bowing out (notably Bodog, Unibet and other Microgaming skins). A last minute surprise—a demand from the Spanish tax man to pay four year's of back-taxes—has raised questions as to which poker rooms will be getting licenses in a few days' time.
Still no official list has been published, but given recent statements from various operators we have a good idea of who has their fingers crossed for a license. So far, four sites have confirmed publicly that they have settled the requested back-tax. In total, just under €67m has been raised by the last-minute "tax grab." In addition, many privately-held companies—PokerStars being the largest—have indicated a strong intention that they plan to maintain their presence in Spain.
Below, we cover the major international networks and sites that have Spanish hopes.
---
PartyPoker: €31m in back-taxes paid.

First off the block for paying up, PartyPoker owner bwin.party announced on May 21 that a €31m backtax payment should seal the deal and allow them to be one of the first to receive licenses. It confirmed that it had applied for licenses to operate its poker, casino and sportsbook operations, so PartyPoker.ES is all but assured.
It is unlikely we will see a separate Spanish poker room on bwin, the group's other primary gaming brand. The site currently operates a skin on Ongame, but the network was sold to Shuffle Master earlier this year and the group plans to transition bwin players on to the Party network this year.
---
Ongame: Betfair paid ~€10m, poker license application "shortly."

On May 23, Betfair stated that it would be making a payment of "not more than €10m" in back-taxes to secure a gaming license to operate a sportsbook, and that it intends to apply for a poker license "shortly thereafter."
Internationally, Betfair Poker operates on the Ongame Network. Ongame often touts its global coverage, with a presence in Italy, France and Denmark. Back in 2011, an Ongame representative told pokerfuse it expected Spanish coverage when the market went live.
---
888poker: €8.7m paid.

The latest to confirm a payment, 888 announced on May 28 that its self-assessed tax bill came to €7.4m plus €1.3m in interest and surcharges.
888 offers casino, sportsbook and poker, but it has not yet indicated whether it has applied for a license for all three products. However, with poker being a clear focus for the group—with record poker revenues following its new new mobile client and other innovations—888poker.ES is likely a part of the group's Spanish plans.
888 already holds licenses to operate in Denmark, France and Italy. Its 888poker client is independent, ranked forth internationally in terms of player numbers, and has seen 40% year on year growth, bucking the industry trend.
---
PokerStars

No statement on the back-tax issue has come from PokerStars. However, reading from their previous actions, there is little doubt that the site plans to be live on June 1: It has talked about its plan for a dot.ES and is thought to have been paying taxes since 2011 in preparation for a January 1 launch. In addition, it holds gaming licenses in regulated markets whenever possible, with poker rooms in Italy, France, Denmark and Estonia.
It even operates in Belgium, where it had to partner with a B&M group to be granted a license. Only five operators hold such a license; most exist instead on the Belgian blacklist.
As a private company, we will likely never know the full amount the poker room paid in back-taxes. It is understood that the original demand was €200m, but, given other companies have settled for less than half of the original figures, the final payment could be sub-€100m.
---
iPoker: Bet365, William Hill and Paddy Power

iPoker is expected to have a Spanish presence, with the network already operating in France and Italy.
Both William Hill and Paddy Power, publicly limited companies, are tipped as license applicants who likely have small tax bills to settle. No public statements have yet been made.
Privately held Bet365 also has a large Spanish presence and is thought to be a license hopeful.
---
Microgaming: Ladbrokes and StanJames.

No statement yet from publicly limited company Ladbrokes, who is known to have applied for a license and signed a deal with network operator Microgaming to provide the software in Spain.
Some industry reports have stated that ladbrokes either is in talks or has already settled. Ladbrokes' primary business is sports betting.
Many Microgaming rooms have already blocked Spanish customers, including big brands like Unibet and NordicBet.
---
Boss Media/
GTECH

G2: Sportingbet has €17.2m paid—but sportsbook only?

On May 22, Sportingbet confirmed that it was paying €14m plus interest to settle its tax bill.
The group's main brand in Spain is the sportsbook Miapuesta, which is currently offline following successful legal action by Spanish B&M group Codere for operating "illegal competition." Once it has received its license, Sportingbet plans to "immediately apply … to cancel the current injunction over its Spanish facing business."
The group also owns the Paradise Poker brand, which operates on the Boss Media/GTECH G2 network. However, it's unknown whether the group has applied to operate this poker room in Spain. The network does operate successfully in Italy—under Lottomatica.it and Totosi.it skins—so if other skins plan to enter Spain together they may have enough liquidity to sustain a player pool.