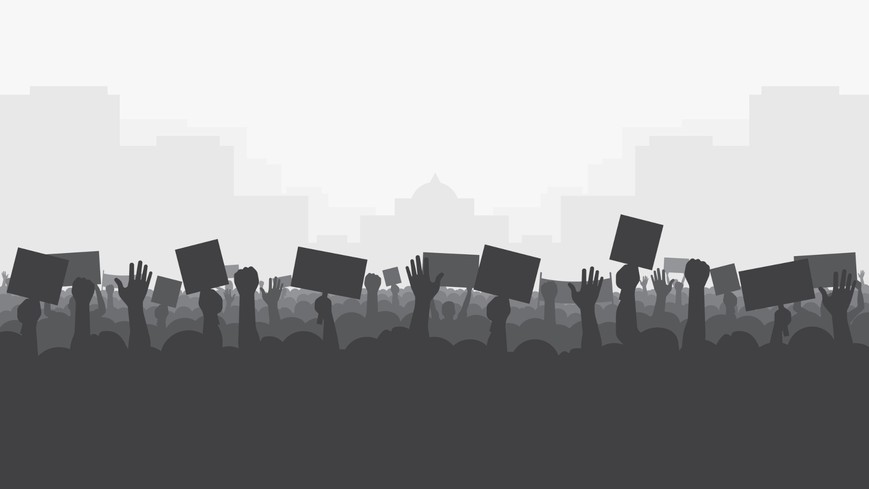 The world's largest online poker room, GGPoker, recently faced a backlash for doubling the rake cap at high-stakes tables without any prior notice.
The move unsurprisingly angered the high-stakes players who came together to organize a boycott, protesting the hike in the rake cap. They complained that the hike rendered the games unbeatable and demanded a rake structure that was "far more reasonable and beatable, and transparent rakeback so players can make [informed] decisions about whether they would like to play."
So, the players boycotted. The VIP games remained empty as the players stayed away from those tables, with the number of active high-stakes tables reduced to just one or two and sometimes not even a single table running.

Last verified: November 2023
Special Signup Offer
100% deposit bonus up to $600!
Deposit $20 and get $30 worth of free play
One of the best mobile apps
Biggest

MTT

guarantees
The ultimate end result was that GGPoker bowed down to the pressures of the players, rolling back the rake cap increase by 90%. It also reduced the cap when played short-handed.
GGPoker Rake Cap Changes
| Blinds (6-handed) | Rake Cap Before March 31 (Big Blinds) | Rake Cap March 31 to April 15 (Big Blinds) | Rake Cap April 16 Onwards (Big Blinds) |
| --- | --- | --- | --- |
| $25/$50 | 0.25 to 0.50 | 0.50 to 1 | 0.20 to 0.55 |
| $50/$100 | 0.18 to 0.35 | 0.35 to 0.7 | 0.14 to 0.42 |
| $100/$200 | 0.10 to 0.20 | 0.20 to 0.4 | 0.08 to 0.24 |
| $200/$400 | 0.06 to 0.13 | 0.13 to 0.25 | 0.05 to 0.15 |
| $500/$1000 | 0.04 to 0.08 | 0.05 to 0.1 | 0.035 to 0.1 |
While eventually, the room faced a negative reaction, the vehemence of the protesters forced the operator to make concessions. However, despite the reversal of the rake cap, it still puts GGPoker among the highest compared to its competition.
The protestors have said that they intend to work on convincing the room to further lower the rake when played short-handed "to incentivize the battles between pros."
Rake and Rake Cap Comparison at High Stakes Games
| Blinds | PokerStars | partypoker | GGPoker |
| --- | --- | --- | --- |
| $25/$50 | 4.5%, $2.25 to $3 | 5%, $8 to $20 | 5%, $10 to $27.50 |
| $50/$100 | 4.5%, $2.50 to $5 | 5%, $10 to $40 | 5%, $14 to $42 |
| $100/$200 | 4.5%, $3 to $5 | 5%, $10 to $40 | 5%, $16 to $48 |
| $200/$400 | 4.5%, $3 to $5 | 5%, $10 to $40 | 5%, $20 to $60 |
| $500/$1000 | NA | NA | 5%, $35 to $100 |
Boycotts in the Past
It is certainly not the first time players have pressured an online poker room over its policy. There have been several instances of players' dissent with online poker operators over the years, with often talks of forming a player's union and, in some cases, even launching dedicated websites to encourage players to fight against the room.
But contrary to media and players' reports, these agitations have also worked in the past, forcing operators to undo their unpopular actions.
One of the earliest and most effective protests took place at partypoker in August 2011 in response to similar rake changes, including some rake caps being raised as much as 150%. Shortly following the outcry and a mass sit-out protest, partypoker scrapped its plans to raise rake caps but did continue with its rake allocation changes.
The success of the partypoker protest prompted players in France to follow suit when PokerStars announced that it would be making similar rake allocation changes in 2012. Though initially, the operator began locking the accounts of players seeking to interrupt the games to minimize the effect of their protest, it eventually met with the organizers and agreed to a compromise.
A similar protest by partypoker players after the operator implemented a "skill segregation" policy with the aim to separate recreational players from professionals saw strong opposition by players, and ultimately, the operator ended the policy following complaints and abuse of the system.
However, since then, the boycotts have proved to be pretty much futile, with operators remaining stern with their policies and unmoved despite the outcries.
The infamous end of Supernova and Supernova Elite benefits on PokerStars fueled a series of protests in late 2015. Multiple communities organized mass protests against the site, but they had a minimal impact on the room's traffic. In fact, PokerStars reported that it had a desirable effect on its overall system after its high-volume players left the site. The operator did arrange a meeting with the protestors, but it did not result in any concessions, and the room went ahead with the changes.
In 2019, high-stakes tournament players came together to protest PokerStars' decision to reduce rewards for MTT players. They vowed not to play the $5k buy-in Turbo Series event in hopes of creating a big overlay. However, the revolt turned out to be a failure as the event easily surpassed its $750k guarantee.
Online Poker Protests and Boycotts
When
Where
Reason for Protest
Successful?
July 2010
Winamax & PokerStars.FR
Increase in Rake
Mixed
Aug – Sep 2011
partypoker
Rake Changes
Yes
Jan 2012
PokerStars.FR & PokerStars.

COM

Rake Changes
Yes
Apr 2013
iPoker.FR
Software Issues
Yes
Oct – Nov 2013
partypoker
Implementation of Skill Segregation Policy
Yes
July 2014
PokerStars.ES
Introduction of Spin & Go
No
Oct – Nov 2014
PokerStars
Rake Changes
Partially
Nov 2015 – Feb 2016
PokerStars
Reward Changes
No
Feb 2019
PokerStars

MTT

Reward Changes
No
Apr 2023
GGPoker
Rake Cap Doubled
Yes
But Why Did the Boycott Against GGPoker Work?
So now this brings the question of why the recent boycott against GGPoker by high-stakes players worked, considering that these protests failed to make an impact in other recent times.
The protest organizers claimed nearly 100% of the high-stakes community took part in the boycott. Since the high-stakes community assumedly comprises 2% to 5% of GGPoker's total player field or even less, it should not have impacted the cash game traffic.
Indeed, as per cash game figures tracked by GameIntel and available exclusively on the Poker Industry PRO platform, the cash game activity spiked up during the protest. On March 31, the room reported 8210 concurrent cash game seats. By April 7, the traffic soared to 9000 level but fell to 8351 seats on April 17 — a day after the operator reversed the rake changes.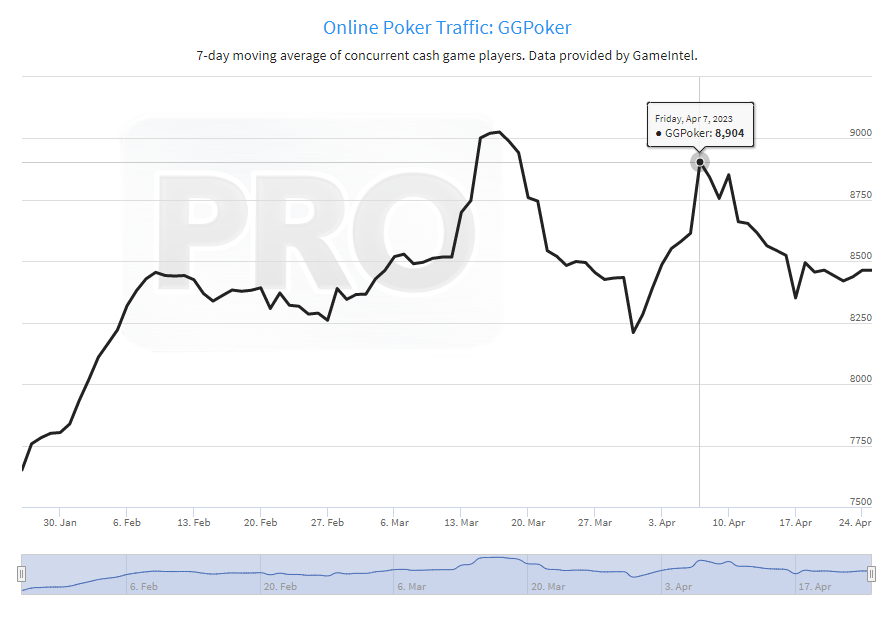 Even though the protest did not make a real difference to the cash game traffic, and it is the only room that actively spread tables with stakes of $500/$1000 and above, the question is, why did GGPoker bow down to this boycott?
While no doubt it is true that the high-stakes community is small and that with this size, it makes it easier to organize and plan things out compared to the mid or low-stakes community, it is possible that the boycott was hurting its revenue as only a few high-stakes tables ran during the protest.
It is also plausible that the "super rich" Asian players coming from Natural8 and other Asian skins on the GGPoker network complained of no action and threatened to move to other apps.
Whatever may be the reason, high-stakes players on GGPoker should be quite relieved by the final outcome. The activity at the VIP Games has resumed, and the games are running as fine as before.