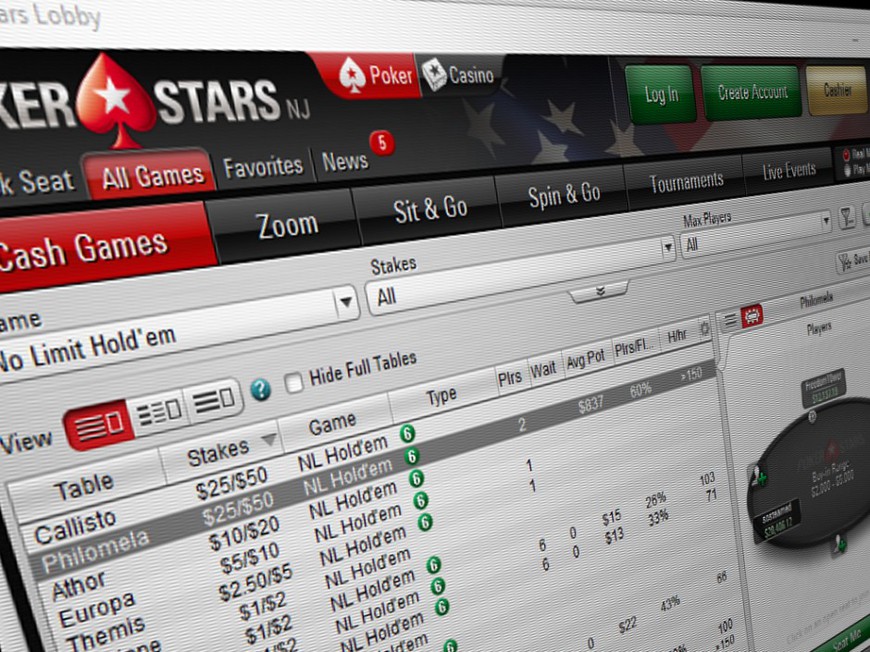 Monthly figures reported by the New Jersey Division of Gaming Enforcement last Friday show that revenue from online poker in the state continues to shrink and the market is in a steady state of decline.
In total, operators reported $1.9 million in rake and tournament fees from the virtual poker tables running in the state last month.
While that figure marks a 7% increase over revenue numbers from the month prior, it represents a nearly 8% decrease year-over-year. In fact, online poker revenue in December 2017 was the lowest amount ever reported in the final month of the year since the market opened in 2014.
That marks the second consecutive month with the same undesirable distinction; November 2017 was also a record-setter as the worst November on record.
Online Poker is Declining in New Jersey
Overall, the New Jersey online poker market in 2017 generated $24.3 million, down 8% from 2016 and just less than 2% more than 2015 when online poker had its worst year in New Jersey.
2017 saw 10 consecutive months with year-on-year declines. Only January and February were better than the year before.

Uncoincidentally, the first two months of 2016 were the only ones that year during which PokerStars was not participating in the market. However, the add-on effect of the world-wide leader in online poker lasted only a year before the market resumed its downward trend.
Online Poker Needs Big Player Pools
Ring-fenced player pools (which restrict potential players to a limited jurisdiction) do not work for online poker like they do for other online gaming such as casino games and sports betting. This has been clearly demonstrated in all of the US states where online poker is legal (currently New Jersey, Nevada and Delaware).
The closure of Ultimate Poker in 2014 was an indication that Nevada did not have enough players on its own to sustain multiple online poker operators. Currently only WSOP.com remains. And while revenue figures are only made public when at least three operators are offering games, the state has also failed to draw any other large online poker operators to compete for the small player pool.
In Delaware, the smallest of the online poker states, online poker has also been in steady decline with revenue amounts plummeting every year. Operators in the state generated just over $230,000 for the entirety of 2017.
Nevada and Delaware did come together to combine their player pools in 2015, but with just the two scarcely populated states making up the player pool, neither state has enough players to help the other.
Similar issues with the closed player pools have also been apparent in Europe where online poker markets are more mature than their American counterparts.
Following significant declines in online poker revenue determined to be a result of enacted legislation that confined the potential player pools in France, Italy, Spain and Portugal, the countries have come together to form a plan to share their player pools. The initial phase of this strategy was implemented this week as PokerStars began allowing its players from France and Spain to compete at the same tables.
New Jersey and Pennsylvania Will Make a Difference
In October, the gaming regulator in New Jersey came to an agreement to join forces with Nevada and Delaware.
Combined, Nevada and Delaware have less than 4 million people. New Jersey alone has more than double that population, but currently there is no word yet on when it will add its nearly 9 million people to the potential pool.
In addition, Pennsylvania, which passed online gaming legislation in October, is expected to come online this year and join the US player pool shortly thereafter. With almost 13 million in Pennsylvania, the result will be a pool of nearly 25 million people that online poker operators can try to draw to the virtual tables.