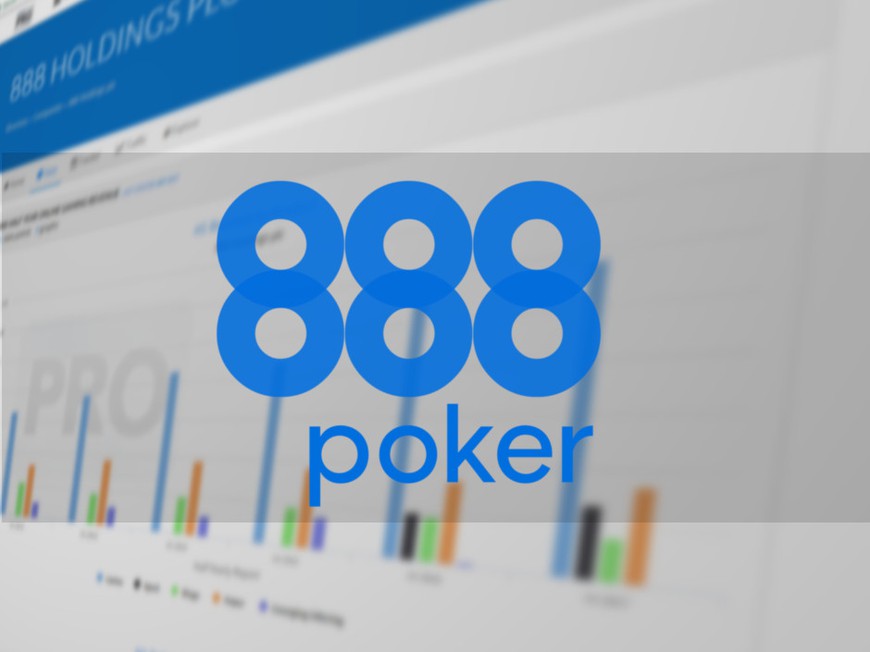 Global online gaming giant 888 Holdings has announced that a "new, unique variant" called Pik'em Poker will be launching this month. The operator is also planning to launch a new poker client, dubbed Poker 8 that will be released globally including in the US regulated markets by the end of this year.
Besides revealing the new variant name, no further details have been released yet, so one is left to guess from purely the variant name "Pik'em" which was highlighted in a bullet point of the investor's presentation and also briefly mentioned.
"We're … adding a new unique variant that we developed that's called Pik'em Poker," said Itai Pazner, the group's Chief Operations Officer, speaking to investors on a conference call held on September 27.
Potential Rules for Pik'em Poker
Again, no details have been released about whether the format will be available in a cash game format or as a tournament, but based on the recent industry trend, it is believed that Pik'em will be available as a cash game in a No Limit Hold'em format.
It could well be a game where players are dealt more than two hole cards or two sets of hole cards, and players must then choose their two starting hole cards from the different options. Irish Poker, a variant with the similar concept, deals four cards pre-flop and players must pick/discard two cards once a flop is dealt. It was offered online on Full Tilt Poker, before the cardroom was migrated to the PokerStars platform.
It may also be some variation of a casino game inspired by a video poker game called Pick'em Poker offered online by Playtech. In this single-player game, players are dealt two cards on the left and two sets of three cards each on the right of the screen, one face up and two face down for each set. Players then must select one of the two sets to complete a five card stud hand.
Innovation in Online Poker by 888
Indeed, it has been a while since 888poker tried its hand at new innovative game launches. It was over a year ago (back in August 2017) when the operator unveiled its novelty game variant—Flopomania—a No Limit Hold'em cash game where all players post an ante and then the flop is immediately dealt. As per the operator, the new game led to an 11% increase of active cash game players and 15% more hands were dealt at Flopomania tables than regular 6-max cash games.
However, despite the initial success, 888 removed Flopomania in mid-February stating that "the deletion is related to the company's business decision".
Prior to that, the operator launched its own version of a lottery Sit & Go game, called BLAST but with a twist which involved implementing a game timer. Once the timer finishes, all the players remaining in the game are forced all-in until a winner is decided.
Since then, 888 has not been very active in terms of innovating new games. In fact, the operator has been losing its mark in the industry and is suffering a serious loss in global market share. It now ranks seventh in terms of cash game traffic globally (as per the data provided by GameIntel and available on Poker Industry PRO) and is well behind online giants PokerStars and partypoker. It also reported dropping 28% in poker revenue compared with last year.
Other Innovation in Poker
On the other hand, PokerStars has been consistently releasing new product variants throughout this year in an attempt to offer fresh formats to enhance players' experience and also bring more people to the game. It launched three unique cash game novelties starting with Split Hold'em in March, followed by Showtime Hold'em in May and then Unfold Hold'em in August. Two more games are in the pipeline including a format that is growing exponentially—Six Plus Hold'em or Short Deck Poker and an unknown format called Fusion Hold'em.
The company plans to launch Split Hold'em and Showtime in an MTT format and also said in an exclusive interview with pokerfuse that it will continue to innovate with new products slated for next year as well.
Progressive Knockout Tournaments Coming to 888
In addition to the new variant, 888poker will also be debuting Progressive Knockout tournaments in its client for the first time. The operator is hosting a "God of the Arena" tournament series featuring only progressive knockout tournaments including a $1 million Main Event from October 11 to October 14.
"We didn't have [Progressive Knockout tournaments] up until now. We're launching it in the next few weeks. It's one of the most popular formats of poker that was introduced to the industry recently," said Pazner.
No exact date for the launch of Pik'em Poker has been revealed by the company, but it is certain that the game will be launched ahead of the software upgrade that is set to be the biggest software overhaul for the company since the Black Friday. Also, it is unclear whether the game will be offered in the European segregated markets or in the regulated US markets.