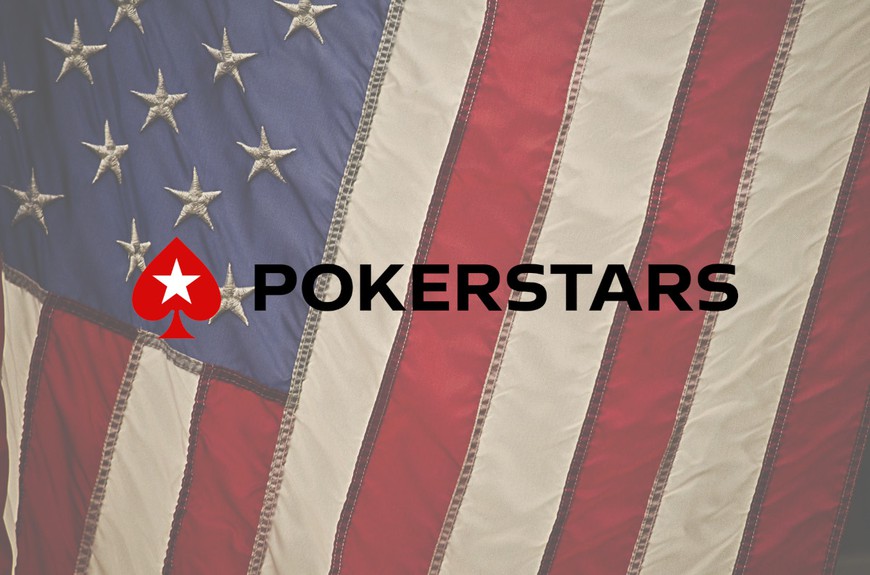 With the Wire Act coming to an end after no appeal was made by the DOJ in the due deadline, the hurdle for interstate online poker in the United States appears to have cleared up.
Both Pennsylvania and Michigan gaming regulators are expected to join the Multi State Internet Gaming Agreement (MSIGA) or create their own pact which would allow operators to combine their player pool across state lines.
WSOP along with 888poker are the only operators that have pooled their liquidity into a single network thanks to an agreement already in place between Nevada, Delaware and New Jersey.
Online poker giant PokerStars, which currently operates in three US states, will also be a big benefactor as it has the clear market lead in two of those states—Pennsylvania and Michigan.
Combining its New Jersey (population of 8.8 million) Pennsylvania (12.8 million) and Michigan (9.9 million) player pool would make the PokerStars USA Network one of the largest in the world and would be similar in size to the global player pools of partypoker, 888poker and iPoker.
In particular, its iconic COOP tournament series brand that runs twice a year, usually in the spring and fall across all of PokerStars' major markets, will be the crown jewel in the US-regulated online poker market.
A US branded Championship series—likely USASCOOP in Spring and USACOOP in autumn—would certainly be one of the biggest online tournament festivals in the country.
But how big will it be?
Taking the recent example, PokerStars hosted three separate SCOOP series in New Jersey, Pennsylvania and Michigan during the spring. In both Pennsylvania and Michigan, the state-wise spring series (PASCOOP & MISCOOP) guaranteed $2 million respectively. While in New Jersey, the NJSCOOP promised $1.2 million in prize money.
If the three respective US SCOOP series are combined into a single tournament series i.e., USASCOOP, that would put the total guaranteed prize money to over $5 million.
But this does not take into account the network effect of merging these player pools. Once the player pools are combined, the network suddenly becomes even more attractive.
A bigger player liquidity would lead to more games running around the clock, more varied games, SNGs firing off much quicker, even bigger tournaments and promotions—all of which eventually lead to creating more revenues and allowing for the operators to take more risk and far better offer for players.
All these factors could easily inflate the tournament guarantees for USACOOP when all combined to even $6 million or more.
The COOP series in the Autumn (USACOOP without 'S') could be even bigger than the spring series due to more players being active during this time.
Once these states start producing bigger revenues, smaller states such as West Virginia (1.79 million) and Connecticut (3.57 million), which would otherwise fail to survive as a standalone market, will consider joining the multi state pact thanks to the games being shared with big states.
In fact, West Virginia is already considering joining an interstate online poker pact.
And once these states join the pact, PokerStars will obviously not miss the opportunity to launch its poker room in those two states and further expand its USA network to perhaps five states. This would lead to even bigger US COOP series.
Even if Pennsylvania and Michigan create their own two-state pact, a two-state COOP series would still be significant enough.
What to Expect from PokerStars' USACOOP/
USASCOOP

Festival?
Players from at least three different states to take part in the series: New Jersey, Pennsylvania and Michigan; with West Virginia and Connecticut joining in the near future.
A minimum of $5 million guaranteed series
Main Event could possibly feature a guarantee anywhere between $500,000 and $650,000
A wide variety of tournaments are likely to be offered including mixed games and Stud games
Total prize money could be generated anywhere between $7 million to $9 million
Of course, other operators would also benefit once more states join the interstate online poker pact. WSOP.com for example which already shares its player pool between three states has already hosted a market-record $6 million guaranteed Summer Online Championships series but that came during the peak of the lockdowns and is unlikely to be a repeat unless more states join.
But still, when it comes to prestige, no other tournament series (barring the WSOP online bracelet festival) comes as close to PokerStars' COOP festival.