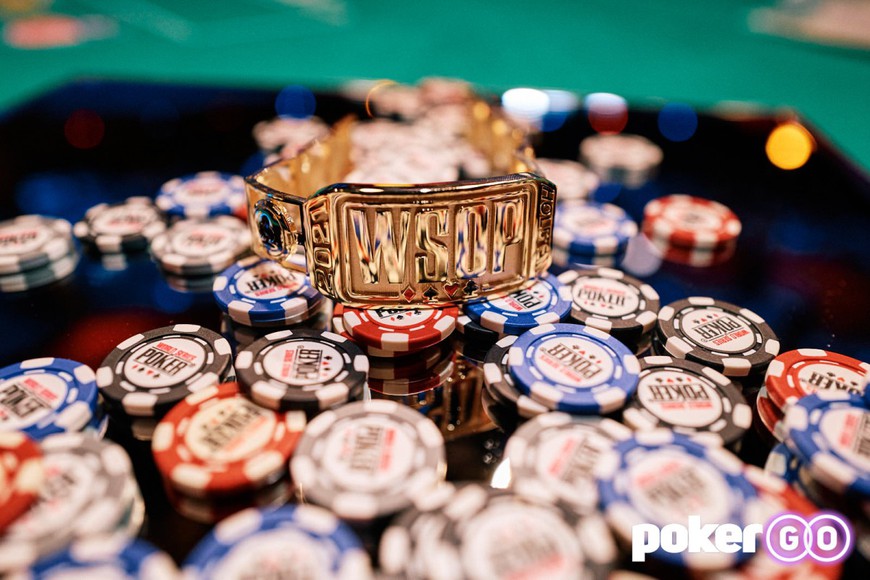 So much has changed in the poker world in 2021, but sometimes the more interesting story is about what has not happened. The launch of WSOP Michigan has been said to be imminent for much of the year, yet the site remains conspicuous by its absence.
It has been a big year for WSOP and 888poker: The partnership has brought about a new online poker room in Pennsylvania, boasting its state-of-the-art Poker 8 software.
The World Series itself has seen a slate of online bracelet series in both its US and dot-com jurisdictions as well as the much-heralded return of the live festival, currently pulling in large fields and creating headlines on a daily basis.
In the last couple of weeks 888 Holdings has launched a sportsbook in the most recent state to offer regulated online gaming, Colorado.
However, the launch of WSOP Michigan, mooted for many months, has thus far has proved elusive.
WSOP

.com USA
: The world's most recognizable poker brand is legal in
Nevada, New Jersey
,
Pennsylvania
, and
Michigan
!
Massive Value

100% deposit bonus up to $1000 + $50 in free play
The only online poker network that spans across multiple states
Compete for real

WSOP

bracelets and rings in official online events from your own home
Frequent reload bonuses and lucrative monthly promotions
Months of Speculation
As far back as February, Senior Vice President and Head of US at 888 Holdings, Yaniv Sherman told pokerfuse that the licensing process in Michigan was underway—though back then it came with the caveat that the regulators' position on shared liquidity would "determine the timing of when we can launch."
Nevertheless, the message was clear: WSOP intended to go live in both PA and MI in the first half of 2021. Even in May, it still seemed possible that WSOP Michigan could launch either at the same time as Pennsylvania, or closely behind.
In an exclusive interview at the time, Sherman told Poker Industry PRO: "we're looking to roll out WSOP in Pennsylvania, and we hope that Michigan would follow suit. If not concurrently, then soon after."
In June came the momentous news that the DOJ had declined to appeal January's Wire Act ruling, leaving the door open for shared liquidity and making the MI launch seem more possible than ever. In July, pokerfuse reported that 888 was planning to go live in three new states before the year's end.
It seemed beyond doubt that Michigan would be one of them.
WSOP PA launched the following week yet here we are approaching Halloween and Michigan's WSOP online poker room appears no nearer now than it did then. At the beginning of September, 888 CEO Itai Pazner was still confidently predicting that a MI launch would happen, "in the next few weeks".
Immediate Future Remains Unclear
The reasons for the delay are not completely clear: perhaps there are some unforeseen technical issues; or maybe some legal loose ends to tie before shared liquidity becomes viable.
Or it may be something less tangible. The bounce in online revenue due to Covid 19 has long-since dissipated, and whilst the PA launch went ahead more-or-less on schedule, the site's first few months were perhaps not the big splash the operator had hoped for: Tournaments have consistently seen overlays and cash-game action has barely put a dent into PokerStars' dominance in the market.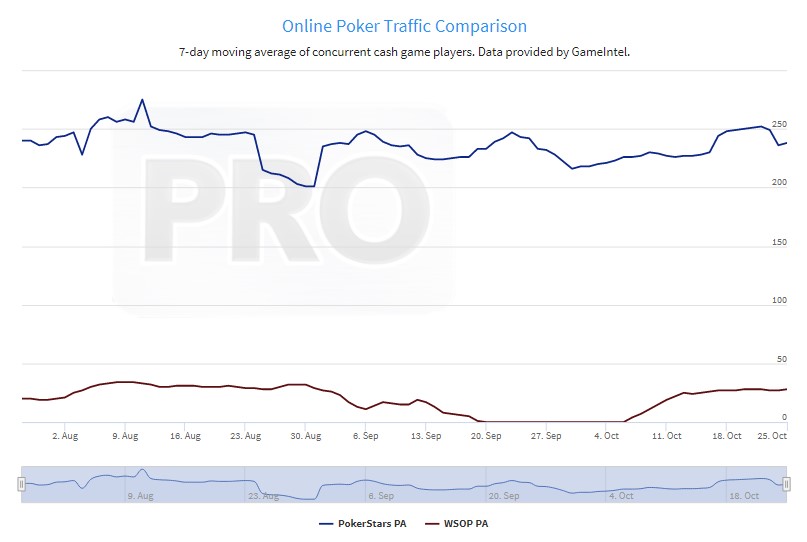 Whatever the reason, the delay in launch looks increasingly awkward for the operator.
There are just four weeks of the live World Series of Poker left to go. Eleven online companion tournaments for Nevada, New Jersey, and Pennsylvania are part of this schedule. Almost half of these have already completed, with six more to come.
It is reasonable to assume that bracelet events were also planned for Michigan, but as time rolls on it becomes less and less likely that WSOP MI will be up and running before the flagship live festival draws to a close.
It is still possible than Michigan online bracelets will run. If the site launches in the next two weeks, one would expect the WSOP to announce a bracelet or two in the market almost immediately.
The key date here is November 21: If the site is up and running ahead of this, it will likely drop in a Mini Main Event to go alongside those in PA and NJ+NV.
However, in a trading update from 888 last week, it was stated again that the site was expected to launch "in the coming weeks". But it is not the first we have heard that—and it may not prove to be the last.
WSOP

.com Online Bracelet Series 2021: Remaining Schedule
| Market | Date | Event | Name | Buy-in |
| --- | --- | --- | --- | --- |
| NJ+NV | Oct 31 | #6 | 2x Re-entry | $666 |
| NJ+NV | Nov 7 | #7 | NL Hold'em High Roller 8-Max | $3200 |
| NJ+NV | Nov 14 | #8 | Lucky 7's No Limit Hold'em High Roller | $7777 |
| NJ+NV | Nov 14 | #9 | Lucky 7's No Limit Hold'em | $777 |
| NJ+NV | Nov 21 | #10 | Mini Main Event | $1000 |
| PA | Nov 21 | - | Mini Main Event | $1000 |