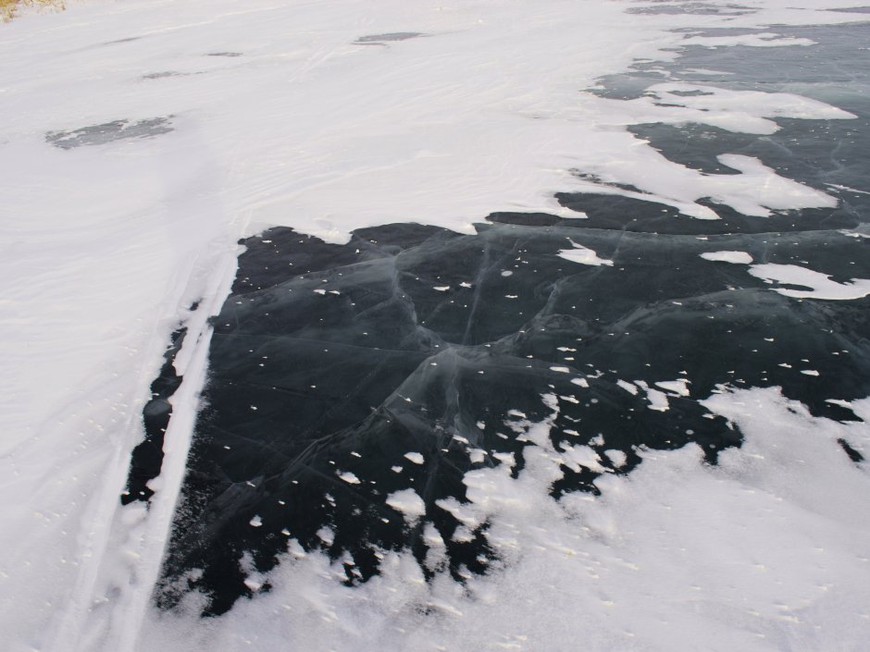 Key Takeaways
Opaque skill segregation policies at partypoker and revolution have failed in the past.
Recent steps by

EPN

and Merge roundly criticized.
Transparent policies at

FTP

and Unibet have been better received.
Three changes by online poker rooms this month—Equity Poker Network's winning player ban, partypoker's new "casual cash games," and Merge's table capping—have brought the highly sensitive issue of skill-based player segregation back to the forefront.
The last year has seen nearly all major online poker operators focusing their marketing dollars, development resources and poker room policy decisions on the recreational player.
There have been some substantial successes and high profile failures, and if there is one common theme separating the two, it comes down to one word: transparency.
Skill-Based Segregation Failures
EPN

Tells Winning Players to Come Back Next Year

Late last month, a handful of players posted on the Two Plus Two forums that their accounts had been banned by EPN poker room PokerHost due to "aggressive" play.
Upon demanding clarification, at least one of the players received a message stating that he did not meet "recreational criteria," explaining that the poker room is "now in a network [that] focuses on having recreational poker players and you do not meet this criteria."
Although the poker room hinted that the ban could be lifted in the future (in roughly 6 to 12 months), no details were provided as to the investigative process involved in deciding which accounts are no longer welcome on the EPN.
The decision comes less than one month following PokerHost's move from Merge Gaming to the Equity Poker Network and is supported by the EPN, a cooperative network in which profits are shared among member skins.
The network recently defended its ban on winning players, arguing that the policy is not a "universal panacea for all poker players and operators who wish to offer poker, but it is intended to appeal to a large subset of the poker community."
PartyPoker Protected Tables

There have been several high-profile attempts at skill-based segregation of player pools by various online poker rooms in the past—perhaps the most high profile was partypoker's aborted "Protected Tables system."
The system, which was implemented in February 2013 with no formal announcement, hid certain tables from winning players that had a certain threshold of recreational players. The specifics of how players were categorized was never disclosed.
The system was scrapped eight months later, following a public outcry by players on Two Plus Two, as well as the imminent threat of a "sit out protest."
The controversy came to a head when several non-recreational players reported potential abuse of the system by winning Romanian and Hungarian account holders, who were seemingly able to avoid detection and enjoy significant advantages over less competent, "protected" players.
Just one day before a planned Sit-Out Protest, Group Director of Poker for bwin.party Jeffrey Haas posted on Two Plus Two confirming that "some players started to exploit the system … the feature no longer serves a valid purpose if it is abused and manipulated."
"Thanks for putting on the pressure. Sometimes that can be tremendously helpful for a company like ours. It forces us (in a good way) to move ahead on issues that have been sidelined due to more (perceived) pressing matters," he added.
Fair Play Technology: Revolution Gaming Network

The Revolution Gaming Network attempted its own form of skill-based player segregation called Fair Play Technology, which graded players according to their skill level and placed them into 1 of 3 tiers.
The network's specific policy regarding the process of how player accounts were categorized was never released to the public.
Revolution Gaming ended its Fair Play Technology approximately five months later.
Merge Gaming Table Caps

Last month, Merge Gaming decided to end its network segregation policy following the departure of PokerHost, which had switched over to the EPN just days before—but combined it with implementing an opaque grading system to curtail high volume grinders.
Certain players have reportedly being limited to playing a maximum of four cash game tables concurrently. Others were removed from the network's VIP program altogether without any explanation other than "Your account was removed from the VIP program as per Management decision."
Merge poker rooms Carbon Poker and Aced had already reduced their VIP tiers from 6 to 3 (resulting in a loss of benefits for most players), with a player able to earn admittance into the top tier by "invitation only."
It is still too soon to determine whether the measures will result in increased long-term profitability for the network, but a lack on transparency on how accounts are graded has resulted in public ire.
Passive, Transparent Examples of Player Segregation
partypoker's Casual Cash Games

When a party representative announced its Protected Table policy was scrapped, it also came with a caveat: that the room reserved the right to implement similar segregation policies in the future. And this month it announced exactly that—a new "Casual Cash Games" system that still segregates players, but in a transparent way.
The new system, set to roll out in the coming days, introduces new tables—highlighted with a smiley face in the lobby—that can only be accessed by players playing single tables.
How their introduction will affect liquidity is unknown, and players and industry watchers will be monitoring its success with interest. While partypoker regulars naturally lament its introduction, others have welcomed the attempt to "protect" recreational players in a simple and transparent way.
New to the Game Tables: Full Tilt Poker

Full Tilt Poker's "New To The Game" tables take a different approach to skill-based player segregation by allowing "new" players to participate in selected micro-to-low stakes ring games and tournaments.
Once players participate in 2,000 ring game hands or 75 tournaments, they "graduate" and are no longer able to compete at the segregated tables.
FTP's New To The Game tables (which remain in place today) are an example of a clear-cut polity geared toward protecting new players.
The policy is transparent, and all players—even those who have won at the tables—can play at the segregated tables today provided he or she has yet to meet the maximum quota of ring game hands or tournaments from the time the tables were introduced.
Unibet's New Lobby, and
VIP

Program "Challenges"

Unibet launched an all-new poker platform this year, with the recreational player the focus throughout. Every innovation in the client is transparent in policy, and has been generally welcomed but players.
Underlining its new approach is its innovative online poker loyalty program, launch on April 1. The system that presents players with "challenges" rather than the traditional rake-based means of acquiring VIP status.
The system includes "minor" steps such as "Be Dealt Aces 5 Times" or "Win A Hand With A Raise Preflop 10 Times." "Major" steps encompass tasks such as "Showdown A Full House 25 Times."
A Unibet representative told pokerfuse recently that the program rewards "actual loyalty rather than just playing a lot [for a] month then rarely coming back."
"Whenever you complete a step, you get points according to the mix of stakes you completed the step at, then you are given a new step to complete. Everyone's first step is allocated at random, so you won't know what other players are trying to do," he added.
Bodog Anonymous Tables, Recreational Player-Friendly
VIP

Programs

Online poker operator Bodog has been using anonymous tables since late 2011 to protect its casual players from professionals.
The client removes screen names, hand histories, table selection and even note taking.
"This feature stops poker pros accessing any data on how you play your game via the use of HUDs and other data mining sites like PokerTableRatings and SharkScope," read a statement on CalvinAyre.com at the time.
VIP programs that are offer greater benefits to recreational/low-volume online poker players are another means of incentivizing non-professionals at the virtual tables.
The system was criticized by its players—and here on pokerfuse—but the policy is at least fairly applied to all players, and since its introduction Bodog has grown to become by far the largest poker room still accepting US players.
Whether this is due to its anonymous poker model, or in spite of it—its business model uniquely focuses on gray markets, including the US and Asia—is a matter of debate. Whichever is the case, US grinders still flock to the site and report good game conditions.
Along with a stellar cashout record, Anonymous Bodog has boomed.
Future of Skill-Based Segregation in Online Poker
It is safe to assume that online poker operators will continue to explore methods for segregating highly-skilled players from their less experienced counterparts.
However, if trends hold true, the long-term success of any future policies may very well depend upon the passive nature and transparency of segregation rather than a poker room's immediate insistence on bludgeoning proven winners with an outright ban—or implementing drastic policy changes without prior notification or explanation.