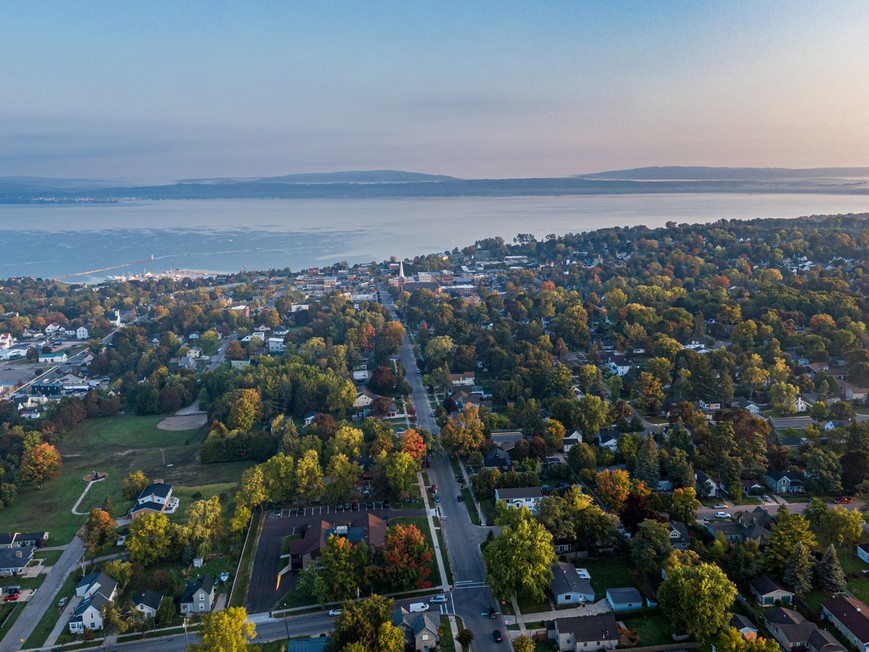 We are waiting to hear whether Michigan will be allowed to join the compact.One year ago, PokerStars became the first site to launch online poker in Michigan. Since then, only one other operator — BetMGM MI — has followed suit, creating a duopoly in the Wolverine State.
It has been expected for some time that further brands will enter the fray, but that growth has been hampered thus far. While WSOP MI is expected to launch soon, it is presumed that the lack of shared liquidity — and lack of promising updates regarding shared liquidity — has prevented the further expansion of online poker in MI.
This may all change soon, though.
As reported exclusively by MI Gaming Review last Friday, it has been confirmed that the state actively seeks to join the Multi-State Internet Gaming Agreement (MSIGA) that would permit operators to share liquidity with other states.
The state regulator — the Michigan Gaming Control Board (MGCB) — stated that it has proposed some "suggested changes" to the multi-state impact, in what is the clearest sign yet of progress towards joining the New Jersey-Nevada-Delaware shared player pool.
MI Online Poker and Shared Liquidity — What We Now Know:

MGCB

"asked to join" the

MSIGA

last year.
However, the regulator submitted some "suggested changes" to align its participation with Michigan law.

MGCB

reportedly awaits to hear whether MI can join the compact.
If able to join, it would mean PokerStars could connect PokerStars Michigan with PokerStars New Jersey into a shared player pool.
Assuming

WSOP

MI goes live in Michigan, it should also be able to connect it with its existing NJ/NV/DE network, creating the first four-state compact in the US.
MGCB spokeswoman Mary Kay Bean was quoted as saying "Michigan asked to join the compact last year and submitted some suggested changes based on the requirements of our law. We are waiting to hear whether Michigan will be allowed to join the compact."
This news followed a report earlier on February 3 from MI Gaming Review that confusion surrounding who — legislator or regulator — was signing the bill and that this back-and-forth could be hindering its progress. Bean told MI Gaming Review that "state law clearly gives the MGCB Executive Director the authority to sign the compact".
The official confirmation of Michigan's attempt to join MSIGA is the clearest indication yet that, behind the scenes, there has been some forward movement on the issue. However, questions still linger on what is stalling its progress, what changes are required, and where the process has halted.

Last verified: December 2023
Special Signup Offer
100% deposit bonus up to $1000!
Up to $75 in

MTT

tickets on top of the bonus
Frequent

MTT

series with good guarantees
Great action around the clock
Please play responsibly. If you or someone you know has a gambling problem and wants help, call 1-800
GAMBLER
.
Shared Liquidity in US Online Poker: Where We Are Today
MSIGA allows poker operators in one state to share traffic with its operations in other US states in which online poker is legal and regulated. For example, WSOP has operations in Delaware, New Jersey, and Nevada — the three states currently signed onto MSIGA — and thanks to the agreement, players on the WSOP network in those three states are essentially one big player pool that can all play against each other in cash games and tournaments. Once additional states join MSIGA, it could potentially create some of the largest online poker networks all over the world.
Michigan signaled its desire to facilitate multi-state online poker when Democratic Governor Gretchen Whitmer signed SB 991, which explicitly allows the MGCB to enter into agreements with other jurisdictions to facilitate interstate online poker.
State law clearly gives the MGCB Executive Director the authority to sign the compact.For several months thereafter, Michigan's authorities cited uncertainty over the US Department of Justice's position on the Wire Act as the reason it was not taking any further steps towards shared liquidity, but several industry pundits believed that additional clarity was provided when the DOJ elected not to appeal a US Appellate Court ruling that the Wire Act applies only to sports betting before the June 2021 deadline.
According to Michigan law, as enacted by SB 991, "the gaming board may enter into agreements with other jurisdictions, including Indian tribes, to facilitate, administer, and regulate multi-jurisdictional internet gaming for poker by internet gaming operators to the extent that entering into the agreement is consistent with state and federal laws and if the internet gaming under the agreement is conducted only in the United States."
In May 2021, newly-confirmed MGCB Executive Director Henry Williams appeared confident that Michigan would be part of a multi-state poker network by the end of 2021, as ongoing discussions with other states were evidently underway.
Then in July, two months after Williams' comments, Bean also confirmed that the state is "interested" in either joining or forming an interstate compact. While no definitive progress has been made public by state authorities in the months since, the fire has been reignited once more early into 2022.
Last verified: December 2023
Special Signup Offer
100% deposit bonus up to $1000!
Up to $100 in free play with first deposit
Top-quality software
Compete for

WSOP

bracelets & rings
Please play responsibly. If you or someone you know has a gambling problem and wants help, call 1-800
GAMBLER
.
Michigan and the MSIGA: Developments to Look Out For
According to MI Gaming Review, there may be some confusion over who can or who should authorize Michigan's participation in MSIGA. While the current members of MSIGA all had their governors sign, Michigan law allows for the gaming board to authorize such agreements.
The only tri-state online poker platform in operation in the US includes WSOP on the 888poker platform in Nevada and New Jersey sharing its player pool with other brands on the network in Delaware and New Jersey. WSOP also holds a license in Michigan, but has yet to launch.
It would be logical to presume that the delay in WSOP bringing its poker product to the Mitten State may — at least in part — be due to the delay in shared liquidity. However, in a pokerfuse exclusive interview, 888 Holdings' Senior Vice President and Head of US Yaniv Sherman stated that WSOP would launch in MI with or without it. While the hold-up on a WSOP MI launch may not be related to the launch of shared liquidity, should an interstate compact be formed, it would certainly provide a huge boost in motivation for the operator to get things moving. Michigan joining MSIGA would open the doors for WSOP to launch the first-ever four-state poker network in the US.
Additionally, the two currently operating online poker rooms in Michigan — PokerStars MI and the combined network of BetMGM Poker MI and Borgata Poker MI — also have operations in New Jersey so Michigan joining the compact would be greatly beneficial to them as well. Once Michigan joins, PokerStars and the partypoker/BetMGM/Borgata network are also expected to combine their MI online poker rooms with their existing NJ operations.
For players and the regulated US online poker industry as a whole, it would certainly be a pivotal step if the multi-state agreement grew further. Such combined player pools would doubtlessly boost the overall traffic, leading to more action, more enticing promotions, and bigger online poker tournaments with larger guarantees.
Efforts to grow interstate online poker in the US certainly appear to be already in motion. Whether or not any definite decision will happen in 2022 remains to be seen, but the probability for bigger shared liquidity pools in the near future certainly appears to be very high.
Right now, it seems that the question is not if but when this will happen and, once Michigan and MSIGA solve their discrepancies, other states with legal online poker would more than likely follow as well. It could even lead to a rapid expansion of the regulated US poker landscape as a whole — inspiring states that currently only offer regulated sports betting to consider adding online poker to their legal gambling offerings as well.